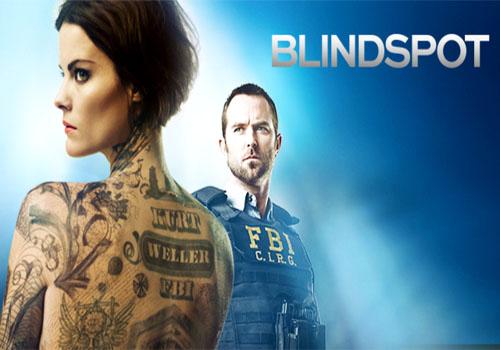 Its upfront season, which for those of you not familiar means it is time for the networks to present their new fall schedules to advertisers. The goal is to present the best slate of shows that will best appeal to the all-important 18-49 demo so advertisers will buy air time during them (and in turn other top programming). Networks go all out here and fly in "A" list talent to buddy up with buyers.
It's a big deal.
If you own stock in any of the big broadcasters, you need to pay attention. As the week progresses, I'll break it down from an investor perspective and explain why the choices the networks make now will impact its bottom line later.
NBC will enter the annual advertising lovefest known as the upfronts in a new position… looking up at a rival.
The Comcast (NASDAQ:CMCSA)-owned network was trying to pull off the hat trick and win the coveted 18-49 crown for a third straight year, but CBS (NYSE:CBS) (NYSE:CBS.A) is currently the projected winner. Yet while it is still too soon to officially crown Les Moonves and company the champs, all signs are pointing to that outcome.
The deciding factor actually has little to do with strategy and everything to do with luck. CBS is poised to win the crown back courtesy of the Super Bowl. Whichever one of the networks has the NFL's biggest game traditionally gets a sizable boost and this year's it could be the difference maker.
However, what investors need to realize is that NBC may lose a battle here, but at the same time, they are winning a war. It's very ironic because if you compare how NBC and CBS did with launching hits over the 2015-2016 season, NBC was the far and away winner.
It was a stark turnaround from the previous year where NBC won the 18-49 title and failed to launch a single big hit. Conversely, that was the year CBS launched three new series (NCIS: New Orleans, Scorpion and Madam Secretary) but ultimately came up short at the end. Again, the Super Bowl played a big factor in those finals rankings.
The point I'm trying to bring across is that the groundwork CBS set in 2014-2015 was what helped it succeed in 2015-2016 and that's why NBC could be a real threat over the next TV season. Over the last year (May to May), NBC launched Blindspot, Chicago Med, Shade of Blue, Superstore, The Carmichael Show and Little Big Shots.
CBS didn't have the same luck.
For NBC, those shows made a huge impact on the ratings race and while The Carmichael Show didn't light up the dials, it did resonate with critics, which is no small feat. Now comes the hard part though and that's following up on the momentum
That's what this week is all about for NBC, Comcast and its executive teams. They need to convince investors, analysts and advertisers that last year wasn't a fluke. To be honest, at first glance its new schedule does just that… to an extent.
NBC head Robert Greenblatt said his network "had an embarrassment of riches" which has led to a 2016-2017 fall schedule with just three new entries and a deep bench of midseason offerings. Now being designated for mid-season previously was a "kiss of death" but that's no longer the case; in fact, now being held back actually has some merits.
Just look at Dick Wolf's Chicago franchise. While Chicago Fire was a fall entry, Chicago P.D. had a midseason bow and Chicago Med was earmarked for the spring, but was called up slightly earlier based on network's needs. In both cases, audiences were quick to latch on and that should be the case again with newest entrant Chicago Justice.
NBC also chose to hold back Blacklist spin-off Blacklist: Redemption for later in the year, which now combined with Justice gives the network two established properties to propel itself through the winter doldrums.
My one concern though with the fall lineup comes with Blindspot. The series was the first bona fide hit of the 2015-2016 season and a large chunk of that success came from its Voice lead-in. In the 2016-2017 schedule, Blindspot is being shipped off to Wednesday's at 8pm to open the night for mainstays Law & Order: SVU and Chicago P.D.
This may sound very familiar as NBC took the same path with Revolution a few years back. The series came on strong out of the gate, but after NBC stunningly gave it an unexpected hiatus (as to not take away its Voice boost), audiences didn't come back. NBC figured a fresh start on a new night would help re-energize the base, but it didn't and the show was cancelled the following year.
My fear is that Blindspot could accidentally be set up to have the same fate. While the show is enjoyable, I don't see this as a series that should open a night and while Blindspot didn't take as much of a hit following its mid-season break, its numbers have slowly declined.
While the other networks still need to reveal its new schedules, not much is really expected to change meaning Blindspot and Revolution likely may be facing the same type of competition. And to add to the irony, guess who's behind Timeless, the new series going into Blindspot's former home?
Eric Kripke, the same man behind Revolution.
Truth be told, it's becoming increasingly harder and harder to guess what will work and what will not. Scheduling a network's slate is complicated (to say the least) and the people who do it every year do it while under an extreme amount of pressure.
And again let me state I think NBC has a lot of strong pieces in play that will help them enter the new season with a advantage over its rivals. I've just been following this for years and the Blindspot shift was the first thing I noticed.
NBC did also something I love in that it shifted Chicago Med to Thursdays and put it ever so close to the old E.R. timeslot. The network will sandwich it between the returning Superstore, its strongest comedy rookie The Good Place and the always reliable Blacklist. It is the closest NBC has come in years to re-energizing that old Thursday night magic. Though I have to wonder why NBC didn't go all the way and put Med in the 10pm slot. Regardless, I like the approach.
And then there are of course the sports angles that made such a difference this year. This is of course an Olympics year and that will give NBC a multi-week period of time to promote its new slate to audience at little cost on a grand stage.
In addition, earlier this year, the NFL split its Thursday night slate of games between CBS and NBC, giving the network an added infusion of football ratings during the week starting in November. Seeing as how that's right around the time NBC usually gives its shows a mid-season break, that could turn out to be a even bigger boon than first thought.
All in all, investors in NBC should have a lot to like, but there are still a lot of variables from the other networks that will fill in over the week. Stay tuned and subscribe to this column to stay up-to-date.
Disclosure: I/we have no positions in any stocks mentioned, and no plans to initiate any positions within the next 72 hours.
Business relationship disclosure: All opinions expressed are the authors and no compensation outside of Seeking Alpha is being received. While the author has a business relationship with a subsidiary of Comcast, it is not related to any divisions discussed and the author is not a full-time employee.