Introduction
It's been a while since I last discussed Northrop Grumman (NYSE:NOC), and the company's share price has gained in excess of 30% (excluding dividends) since that initial article. Almost a year has passed, and I wanted to find out if I have missed this opportunity or if I still have a chance to pick up some shares at a reasonable valuation.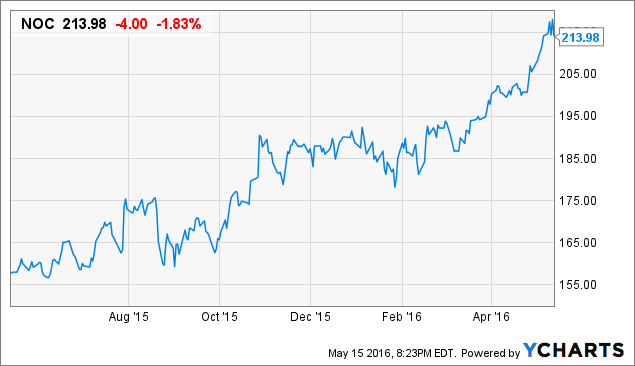 A robust performance in the first quarter, but don't let the high capex fool you
'Steady as she goes' could be an excellent company slogan for Northrop Grumman as the company was able to post a relatively stable result compared to the first quarter of last year. The total revenue fell by just $1M, which is literally next to nothing on revenue of almost $6B. There was a slight increase in the sales results of the company's products, which offset a decrease in the revenue from services provided by Northrop Grumman.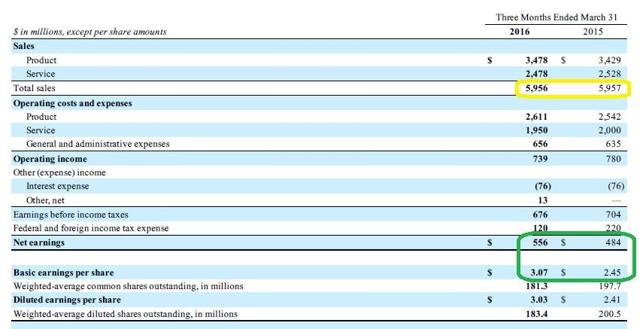 Source: SEC filings
We see a similar evolution in the operating expenses as the expenses attributed to the product sales increased whilst the service expenses fell by 2.5% to $1.95B. The only 'negative' surprise is the $21M increase in Northrop's G&A expenses, and this increase attributed for approximately 50% of the $41M lower operating income. Yes, indeed, Northrop's operating income fell by in excess of 5%, and as I already explained, the total revenue remained relatively stable, the company's operating margin did decrease a little bit. Fortunately, the total tax bill was approximately $100M lower (due to a tax benefit, which also has an impact on the full-year tax rate), resulting in a 14% increase in the company's net profit, to $556M. Thanks to Northrop's extremely aggressive share buyback program, the EPS actually increased by 25% rather than 14%, so the impact of the multi-billion buyback program can definitely be noticed!
Northrop's cash flow statements were a bit confusing, and it will require some effort to calculate the adjusted sustaining free cash flow, as there were a lot of non-recurring and seasonal effects included in the 'official' cash flow results.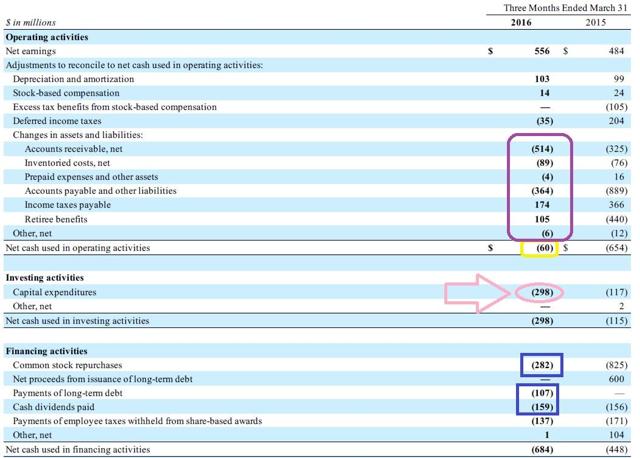 Source: SEC filings
The operating cash flow was negative, at minus $60M and indeed, you know this doesn't really tell you everything about Northrop's ability to generate cash. In fact, it doesn't even tell you a single thing! A first good step would be to adjust this operating cash flow for changes in Northrop's working capital position. These WC variations were less outspoken than in Q1 2015, but it still resulted in the company posting a negative operating cash flow, but on an adjusted basis, Northrop generated a positive operating cash flow of $632M, which is pretty good.
Are the results good enough to make me buy the stock?
However, there's a second 'trap' in the cash flow statements. You might be surprised to learn the capital expenditures increased by 150% to $298M, which would result in an adjusted free cash flow of $334M, which would be very weak (as this would indicate an annualized free cash flow of less than $1.4B, which would be quite low for a company with a $40B market valuation).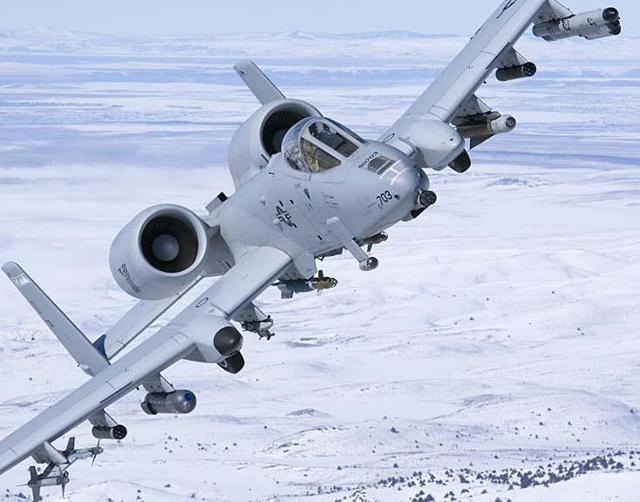 Source: company website
But once you read the accompanying notes, you'll understand the capex level also included a one-time capex item. Northrop has spent $159M on acquiring a building that was previously leased. This will have a double impact. First of all, the sustaining capex wasn't anywhere near $298M (the total growth + sustaining capex excluding the acquisition of the building was $140M), the operating cash flow should also be positively impacted as the expenses on the building will be moved from being an operating expense to a (sustaining) capital expenditure (which will be lower than the annual lease payments).
So if I'd now calculated the adjusted sustaining FCF, Northrop generated approximately half a billion in free cash flow, which is already much better than what a quick glance at the cash flow statements would indicate.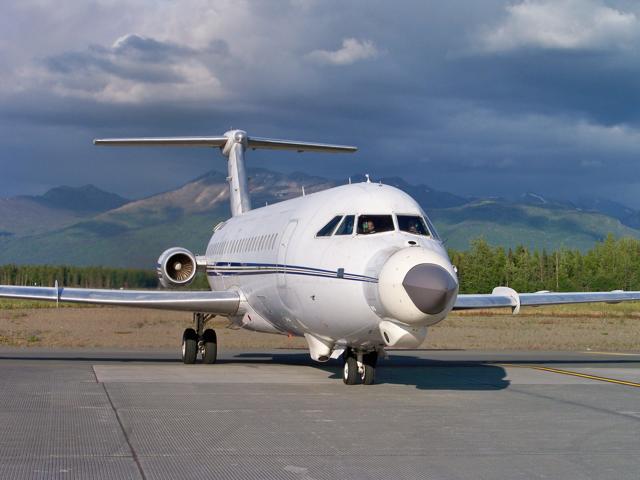 Source: company website
Of this $500M in free cash flow, Northrop has spent $159M on dividends as well as $282M on buying back stock, which means Northrop has definitely kept the 'shareholder rewards' within limits, and that's definitely something I really like to see. Instead of borrowing cash to fund a share repurchase program (like last year), Northrop has now reverted to a more conservative approach as its desired debt levels have now been reached.
Investment thesis
That being said, based on the current market capitalization of Northrop, the free cash flow is still just 5% and that's not really a bargain. The share repurchases are continuing, but the impact will be much lower as the buyback rate has fallen by approximately 65%. I don't really mind this, as I prefer a company to spend cash in line with its income rather than borrowing money to keep the shareholders happy.
Would I buy Northrop Grumman at $214 per share? No. Not really. Based on $2B in adjusted free cash flow and a year-end share count of 177M shares, Northrop's free cash flow will be just $11.30 per share, and if I'd desire to have a minimum free cash flow yield of 6.25%, I'd only be 'allowed' to purchase Northrop stock up to $180/share. A possibility to gain exposure to Northrop could be to write a put option, and then I'm looking at a P175 expiring in January of next year for an option premium of $3.50.
Should the put option expire 'in the money', I'd be buying stock at $171.5/share, for a FCF yield of 6.6%, and a dividend yield of 1.9%. And should Northrop continue to trade above $175, I can just keep the option premium for a return of 2% in just 8 months (which is still much better than the return on savings accounts these days).
Disclosure: I/we have no positions in any stocks mentioned, and no plans to initiate any positions within the next 72 hours.
I wrote this article myself, and it expresses my own opinions. I am not receiving compensation for it (other than from Seeking Alpha). I have no business relationship with any company whose stock is mentioned in this article.