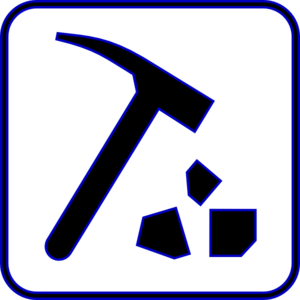 The geologists are coming is worth a listen and we thank the anonymous reader who has provided the link. When you are finished listening, please read on and enjoy the latest installment of our weekly
Resource Sector Digest
(Vol. 36 - May 16, 2016)
Brought to you with gusto and tongue in their cheeks, reliably as ever by Itinerant and The Investment Doctor.
A warm welcome to everyone new to this weekly missive. As regulars know, in the following we shall:
set the scene;
highlight actionable ideas;
comment on news releases; and
link to relevant articles.
And right now is a good moment to pause and consider our cordial invitation to join Itinerant Musings for exclusive access to actionable research on mining and energy stocks.
In case you missed out on previous editions of this newsletter, simply click here, here, or here to catch up.
Setting The Scene
Arguably the most attention grabbing headline of last week was Goldcorp's (NYSE:GG) proposed $520M acquisition of Kaminak Gold (OTCPK:KMKGF). When closed, this deal will add the highly attractive Coffee heap leach project in the Yukon to Goldcorp's portfolio. We have argued here that this is a rather costly exercise for Goldcorp and brilliant news for Kaminak Gold's shareholders, and we encountered some stiff opposition from commenters on this article. Time will be a merciless judge in this debate.
The deal adds more weight to an observation we have made lately. The market seems to be turning when it comes to M&A activities, at least as far as Canadian assets are concerned. Valuations for gold mining deals in Canada have risen considerably, and we believe that this particular corner of the resource sector is turning into a sellers' market, from a buyers' market not long ago.
Gold bulls are taking heart from this increase in M&A-related money crossing tables in various Vancouver offices. The argument goes that the M&A market is heating up again, representing a pre-cursor to gold returning to its old bull market glory. The bottom is apparently in and gold is set to break through $2,000/oz in short order.
Never one to join a herd too quickly, we are not convinced just yet. For starters, the thesis that the worm has turned in M&A activities is premature in our view. Deal valuations outside of Canada are still lagging behind, and we would really like to see valuation metrics for gold assets increase in South America, West Africa and elsewhere before we are convinced of a genuine and general turnaround in M&A valuations. There is a good chance that certain miners are currently crowding into Canada for short-lived reasons, and if this trend dies without a lift across the board, we might well be looking back at the first half of 2016 as a period of a short-lived frenzy that sucked in the likes of Goldcorp, Silver Standard (NASDAQ:SSRI) or Tahoe Resources (NYSE:TAHO).
We agree with others that M&A can provide signals with regards to market directions, and if the observed uptick in Canada can be confirmed in other jurisdictions then, and only then, we would consider it as yet another indicator for the proclaimed bottom of the precious metals bear market being in.
Two more signals have occurred last week, which we would like to mention and for which we thank faithful reader DanShirey for pointing them out to us.
Firstly, Goldman Sachs (NYSE:GS) has not only upgraded price targets for a host of gold miners (including Newmont Mining (NYSE:NEM), Randgold (NASDAQ:GOLD), and Barrick Gold (NYSE:ABX) to name just a few), but the bank has also upped its price targets for the yellow metal itself, increasing forecasts for 2016, 2017, and 2018 by 10%, 15%, and 10%, respectively. For some perspective, we would like to spell out that the bank is now calling for $1,150/oz by 2017 - still a long way from the $2,000/oz day dreams of some, but steady as she goes nevertheless. Prominent downgrades by Goldman include Goldcorp and Franco-Nevada (NYSE:FNV) for those wishing to pay attention. We do note that Goldman Sachs has had some success in predicting (or as some would like to have it effectuating) moves in the gold price in recent times.
And secondly, joining the same chorus, although more forcefully, is JPMorgan (NYSE:JPM) whose very own Solita Marcelli went on mainstream record to predict gold hitting $1,400/oz in 2016. Here is how she argues her gold bull call at 1:05 into this CNBC interview:
"It's a non-yielding asset, and it has a minimal storage cost. So when you compare it to negative yielding assets it actually has a pretty much positive carry."
Now, that's a strong argument for gold, if we have ever seen one. Nice try Solita, but call us still unconvinced for now.
We see a worm that is certainly wiggling stronger than it has in years, but for this humble scribe, the jury is still out on whether it has actually turned.
Actionable Ideas
Here are two picks from the silver space for this week's digestion: The Investment Doctor continues to like Fortuna Silver (NYSE:FSM), and Itinerant has turned his back on First Majestic Silver (NYSE:AG). Follow the links if you wish to find out why.
And while several authors here on Seeking Alpha have called Kinross Gold's (NYSE:KGC) Q1 "solid", and appear bullish on the prospects of this particular gold miner overall, we note that Itinerant Musings subscribers have been given reasons to stay away from the name.
News Releases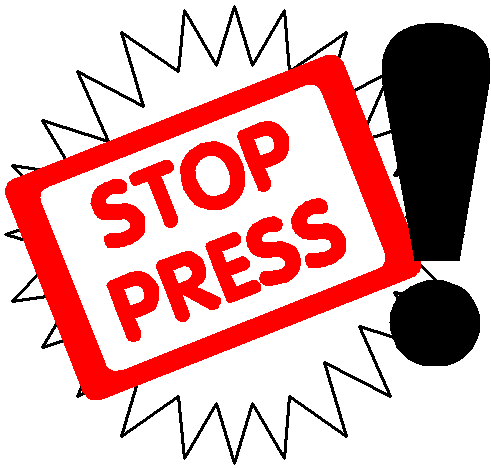 We have already mentioned the main event from last week's smörgåsbord of resource sector news. Here is the remainder of what has caught our eye. Feel free to add news items in the comment section in case we forgot or ignored them. Outstanding contributions to the comment thread earn a 50% discount on a 1-year subscription to Itinerant Musings, but only if they explicitly pitch for it.
Of all the Q1 result releases of last week, we would like to shine a spot light on Guyana Goldfields (OTCPK:GUYFF) which reported about its first quarter in commercial production at its Aurora mine. The flawless execution continues, and we cannot help but tip our head to this team.
Entree Gold (NYSEMKT:EGI) is pleased with the decision to proceed with the underground portion of the Oyu Tolgoi copper-gold mine in Mongolia by its JV partners Rio Tinto (NYSE:RIO) and Turquoise Hill Resources (NYSE:TRQ). This is also good news for Sandstorm Gold (NYSEMKT:SAND) which holds a stream from Entree Gold's attributable production of this awesome asset.
Falco Resources (OTCPK:FPRGF) released a PEA for its Horne 5 projects, and Itinerant Musings subscribers will be treated to a report shortly following our initial brief discussion.
As could be expected, key permits were issued for Alacer Gold's (OTCPK:ALIAF) sulfide expansion at its Turkish Cöpler. We are still upholding our standoffish opinion on this name, and we note that Q1 results confirmed our projections of decreasing production and increasing cost.
Lucara Diamond (OTCPK:LUCRF) exceeded expectations when it sold the second largest diamond it has found at its Karowe mine for $63M. The scene is set just nicely for the auction of its largest stone, the 1,109 carat Lesedi La Rona diamond by Sotheby's London on June 29. The Investment Doctor has sold out, but greedy Itinerant continues to hold.
Pretium Resources (NYSE:PVG) reported more infill drill results from its Valley of the Kings mine which is currently under construction. The results confirmed previously reported assays, and add credence to the bullish view recently expressed in much detail by Kees Dekker in a guest appearance in Itinerant Musings.
Great Panther Silver (NYSEMKT:GPL) has pulled out of its second earn-in agreement, this time at Coricancha in Peru. The company is not ruling out purchasing the project outright from Nyrstar (OTC:NYRSF) after some more DD but has terminated the option agreement discussed in detail here.
Pilot Gold (PLGTF) reported fresh drill results from its Goldstrike oxide gold project in Utah. It's a very early stage project, but shaping up nicely, and just as predicted by management so far. The share price for this project developer has been lagging, presumably by lack of interest in its Turkish projects.
Taseko Mines (NYSEMKT:TGB) has put an end to the proxy contest with Raging River Capital, and hopefully, that's also the end of the soap opera that has left management with plenty of egg on their face. Shareholders should be eager to see some decisive action on avoiding bankruptcy when they are done wiping. The Q1 results did nothing to alleviate this humble scribe's concerns.
Former Seeking Alpha glamour stock Midway Gold (NYSEMKT:MDW) has announced the sale of more assets including the ill-fated Pan project for a song and a smile to a private company called GRP Minerals. The project is now called Stalking Horse project, and we would not be surprised to see it resurface in due time ready to be recycled and promoted for what's it worth in the next bull cycle. Buyers beware.
Sticking with the theme, we turn to Torex Gold (OTCPK:TORXF) which is the latest in a series of victims of overly optimistic assumptions for the purpose of estimating a mineral resource. The latest announcement of the company reported the loss of 15% of its reserve and 1.5 years in mine life. We are surprised the share price dropped only a few percentage points so far.
Still hanging around the sorry end of town is Timmins Gold (TGD) which announced the sale of its Caballo Blance project to Candellaria Mining (TSX ticker CXX.V) for staged payments totaling $12.5M and the assumption of a $5.0M contingent payment. The company will take care of debt payments with the proceeds.
Acacia Mining (OTCPK:ABGLF) will be pleased with drill results reported from its earn-in with Sarama Resources (TSX ticker SWA.V) at the junior's South Hounde project. This project is shaping up very nicely indeed, and a resource update on the individual zones of this project is something we are already looking forward to. We note with interest that Endeavour Mining (OTCQX:EDVMF) is moving ahead with construction of its nearby Hounde mine, and we wonder if Endeavour and Acacia Mining are on good talking terms - now, wouldn't such a merger give Randgold a run for its money?
Victoria Gold (OTCPK:VITFF) made the most of the shot in the arm provided by nearology to the Goldcorp-Kaminak deal and let the market know about drill and metallurgy results from its Olive-Shamrock zone. Good work, but we would still like to see a substantially higher gold price before we can join the excitement here.
Doray Minerals (ASX ticker DRM) is not only one of our favorite holdings which we cover for Itinerant Musings subscribers, the company is also making large strides towards bringing its second mine into production, and is also controlling an expanding set of prospective landholdings in Western Australia. Most recently, Doray has picked up an earn-in on a project in the north-eastern goldfields, further increasing its presence there.
And this is where we call our "So long" for this week. The Investment Doctor will take good care of faithful readers again next week, and we are already looking forward to see youse all again in due time.
Disclosure: I am/we are long SAND, LUCRF.
I wrote this article myself, and it expresses my own opinions. I am not receiving compensation for it (other than from Seeking Alpha). I have no business relationship with any company whose stock is mentioned in this article.
Editor's Note: This article covers one or more stocks trading at less than $1 per share and/or with less than a $100 million market cap. Please be aware of the risks associated with these stocks.