Loblaw: Flat Footed in Discount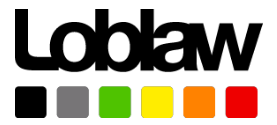 Loblaw (OTCPK:LBLCF) reported Q1 2016 results on May 4, 2016. The results were a touch surprising, specifically same-store sales that came in at just 2.6% (despite an Easter benefit) and slight market share losses in the discount segment. One positive surprise came from Shoppers Drug Mart where front-of-store same-store sales increased 8.2% driven by the introduction of food.
This report will review the quarterly results, highlight some key points from the conference call and summarize some of my key takeaways. It's worth noting that Loblaw trades with more liquidity on the Toronto Stock Exchange under the symbol "L".
Q1 Results
Total sales increased 3.3% while EBITDA increased 5% and margins increased 1 basis point to 8%. Earnings per share increased 15% as interest expense and shares outstanding (buyback) both declined.
Since retail represents the majority of the stock's value, we'll focus on that segment from here on.
Same-same sales at Food Retail (Loblaws, No Frills) increased 2% - or 2.6% excluding gas deflation. The same metric at Shoppers was 6.3% and was driven by an impressive 8.2% increase in front-of-store sales. The latter suggest the introduction of food at Shoppers has been warmly received by customers.
Adjusted Gross profit margins increased 20 bps to 26.9% and EBITDA margins increased 20bps. Adjusted SG&A as a % of sales increased 10bps to 19.1%. Note: The company is temporarily consolidating franchises until they convert them to new agreements, which is why I reported the Adjusted numbers. The real numbers don't look much better.
Loblaw also disclosed that despite basket (i.e. price) and traffic increases, the discount segment (~45% of stores) struggled and lost share in the quarter. The mistake? Management decided to reduce promotional activity while competitors increased promotional intensity and were caught flat footed.
While Metro's (OTCPK:MTRAF) quarter is not completely comparable, it's worth noting they reported a 5% increase in same-store sales vs. Loblaw's 2.5% increase. Part of this is self-inflicted: Loblaw closed 50 under-performing stores and Metro benefited a bit. The other part is Metro's success at its discount banner Food Basics.
Finally, in addition to the aforementioned buyback, Loblaw management also increased the quarterly dividend 1 cent to 26 cents per share (4%).
Conference Call Takeaways
Despite the market share loss, management reiterated their expectation that earnings will grow faster than revenue this year as they continue to reduce costs and realize operating leverage. In addition, despite the weakness in discount, they won't price aggressively in order to "buy" traffic back.
And our objective is to close the sales performance gap to market over the balance of the year, not to bounce it back in Q2. And again, that is in keeping with our stable trading principle, not creating more volatility in our own performance by over-reacting when you run a little bit behind.
Clearly, Loblaw management isn't too worried about the sales weakness in discount, which we also learned is mainly concentrated in Ontario.
With respect to the much-maligned SAP integration, management will use the system and data to (hopefully) improve store operations, inventory management and in-stock positioning. CFO Richard Dufresne commented that he'd like to see more operating leverage from the business but is patient and knows it will take time to remove costs from the business.
Lastly, it appears prices will decline through the balance of the year as 1) the Canadian dollar has strengthened, 2) the local growing season is approaching and 3) competitors are reducing prices, notably in the centre aisles. In addition, Loblaw themselves will likely make gradual investments in price through the balance of the year. Commenting on the three ways to fund investments:
The first is mix. You make an investment on one set of products and you mix it back through the basket in other products. The second is, it pays for itself as you get tonnage growth, so your rate goes down but your dollars go up. The third is that you offset that with cost savings in other parts of the business. We will be looking at all three and we think that we have sufficient capacity in all three. Certainly we see prices coming down.
In any case, whether it be by the hand of Loblaw, the hand of competitors or the hand of local growers, prices appear to be headed lower. Good news for consumers.
Investor Takeaways
Here are five pertinent points from the quarter:
The decline in prices may be good news for consumers but it likely is a headwind for same-store sales.
The plan - modest sales growth, cost reductions and share buybacks - seems a bit boring but, so long as the competitive environment remains stable, it likely works. The long-term thesis remains in tact.
Based on 2017E earnings Loblaw trades at roughly 16x earnings but critical to this assumption is the ongoing realization of cost reductions.
It was certainly odd to hear management say they were surprised by the shift to discount. In Q4, they spoke of "disproportionate momentum" in discount. How could they be caught flat footed? Nearly every media outlet was reporting that food prices were rising and consumers, while somewhat accepting of inflation, were still shifting to discount.
While one quarter does not make a trend, mistakes like these remind investors of the old Loblaw. The company, while the biggest, still has a long way to go if it wants to be known as a Great Business (as opposed to just another Good Business).
Disclosure: I am/we are long MTRAF.
I wrote this article myself, and it expresses my own opinions. I am not receiving compensation for it (other than from Seeking Alpha). I have no business relationship with any company whose stock is mentioned in this article.
Editor's Note: This article discusses one or more securities that do not trade on a major U.S. exchange. Please be aware of the risks associated with these stocks.