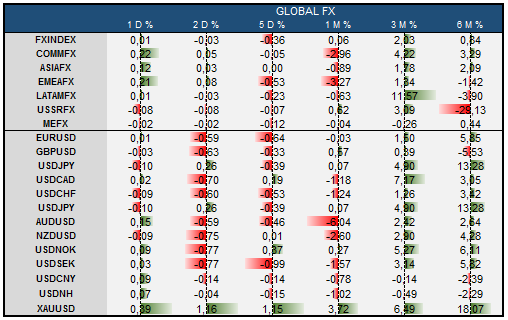 Seemingly benign conditions in developed FX markets mask some important developments over the last month. Notably high yield EM and commodity currencies have quickly handed back gains made earlier this year. That seems appropriate in light of the unresolved timing of Fed tightening and a sense that China is starting to de-emphasize demand-management policies. Soon to be added to this mix of uncertainty will be the U.S. November presidential elections. A clear swing to a more protectionist stance by both parties is a dollar negative and one which I believe will drive USD lower in Q3.
In terms of rate hikes, I think there is three conditions needed to secure another rate hike from the Fed. One of these, namely an easing of financial conditions, has already been met and another, signs of a pick-up in inflation, has some scope to materialize in the short-term. Thus, assuming this remains the case, a pick-up in activity data is now key in giving the more dovish FOMC members the confidence to vote for another hike.
That said, the FOMC needs to be sure that the improvement in data can be sustained. With only one set of CPI, labor market, durable goods and retail sales data released before the next meeting in June, we feel that it will be hard to make any firm conclusions. One additional consideration is the UK referendum on EU membership, which while in itself is unlikely to deter the Fed from hiking, could create some market volatility around the next FOMC meeting (one week prior to the vote). With that in mind, I still think the probability of a June hike is relatively low. But if the data shows a sustained improvement as we head into the summer, and financial conditions are stable, then we think the Fed will feel comfortable with a third quarter hike.

If we take a look at global FX, starting with Europe, a sustained EUR decline requires either long-term capital exports via EMU-based financial institutions to exceed the region's ~2% of GDP current account surplus or EUR to be used extensively as a funding currency. Insurance companies have been held back from investing abroad by high FX volatility reducing risk-adjusted returns, and higher-leveraged core EMU banks have been repatriating funds instead of providing non-EUR-based entities access to their EUR-denominated balance sheets. Using EUR for funding purposes has to be run via the EUR-denominated corporate bond market, which at this point is not sizeable enough to create sufficiently high EUR funding-related outflows for EUR to weaken.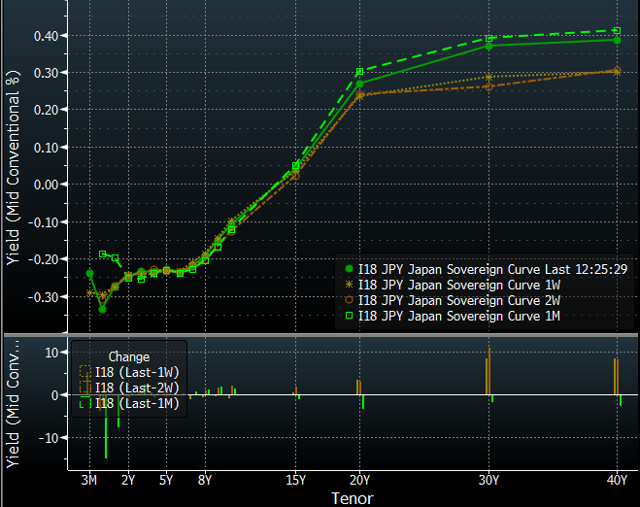 Lately, USD/JPY has become the weapon of choice to express bearish views on the dollar. This is because Japanese authorities are seen to have few tools to resist a stronger JPY. BoJ JGB purchases are already starting to hit liquidity constraints, while the negative rates on excess reserve policy backfired badly. And despite threats of FX intervention, we believe the U.S. political environment will prevent this. JPY should emerge as the outright winner at this point, benefiting from rising real rates. This morning's release of April PPI falling from -3.8%Y to -4.2%Y indicates that the inflation outlook has shifted radically, pushing real yields even higher.
Falling risk appetite should support surplus and saving currencies relative to deficit and investment currencies, which nowadays often represent economic areas deploying massive over capacity. JPY benefits from Japan's 75% GDP net foreign asset position and the BoJ struggling to bring JPY-supportive real rates down. Instead of moving towards a quick implementation of "helicopter money," the BoJ continues to discuss already tested and recently failing policy themes such as QQE, private asset purchases and a further cut in already negative interest rates. Ahead of the G7 Finance Ministers meeting on May 20-21 in Sendai followed by the G7 head of states meeting on May 26-27 in Ise-Shima,FX interventions are unlikely, supporting the view to sell USDJPY into strength.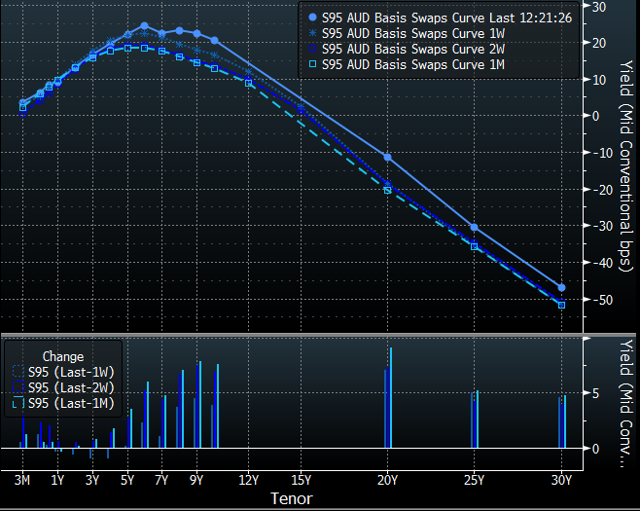 In Australia, I think the RBA initially waited longer than we expected to confirm the success of "supervisory actions" in reining in the housing boom. We also saw an increasingly hawkish reaction function emerge through Q4 2015 to Q1 2016 as the hurdle for cuts was lifted. The fact that after an extended-pause the RBA didn't wait another quarter suggests a material softening in the Bank's outlook.
Ahead of Friday's detailed Statement on Monetary Policy, today's short Governor's statement flagged that growth is continuing "probably at a more moderate pace," and "labor market indicators have been more mixed of late." The statement specifically noted that the housing market risks posed by a lower cash rate have been mitigated by the effect of supervisory (macro prudential) measures on lending standards and dwelling price pressures. While consumer trends weren't specifically mentioned, I would not be surprised if the RBA's business liaison program also relayed some concern about trading conditions from March onward, which we believe have softened. The low Q1 2016 inflation print was a key catalyst and showed broad-based weakness. The bank's preferred underlying measures came in at 1.5% yoy, and I would expect their inflation profile to be cut by some 0.5ppt right through 2016.
Disclosure: I/we have no positions in any stocks mentioned, and no plans to initiate any positions within the next 72 hours.
I wrote this article myself, and it expresses my own opinions. I am not receiving compensation for it (other than from Seeking Alpha). I have no business relationship with any company whose stock is mentioned in this article.