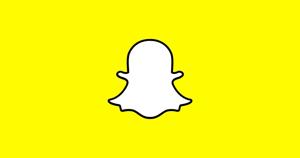 Start allocating cash for an imminent Snapchat (CHAT) IPO
It is still unclear when the Snapchat IPO is coming, but I am certain it is coming. As Facebook (NASDAQ:FB) and Amazon (NASDAQ:AMZN) blow out their recent earnings and Apple (NASDAQ:AAPL), Twitter (NYSE:TWTR), and Alphabet (NASDAQ:GOOG) (NASDAQ:GOOGL) have poor earnings, my big question is "where is Snapchat?" Social media has exploded over the last decade with the rise of Facebook. While MySpace did hit the streets first, Facebook has proven that first doesn't always mean the most successful. Snapchat, originally a Stanford class project which then student and now CEO Evan Spiegel created, now has over 100 million active users and 7 billion daily video views. This tremendous growth in only four short years only hints at what is possible for the future of this social media powerhouse.
Snapchat is both simple and complex, like many of the great tech companies, it can execute one specific task very well. It generates and distributes content, the best part being it is only the infrastructure. Like Netflix (NASDAQ:NFLX), it generates content and distributes it to its users, but unlike NFLX, it doesn't have to spend billions to create it; its users do all the work. While the app is targeted towards the younger generations, older users are also signing up in an effort to connect with young people. Specifically, candidate Bernie Sanders, who needs the young person vote, and the White House. These efforts to connect to the younger generation are no different than a college professor telling jokes in an effort to make "learning fun".
Content creation has been identified as key to the future of media. Netflix, HBO (NYSE:TWX), and Amazon have been spending hundreds of millions on content creation. Traditional media stocks like Disney (NYSE:DIS) and CBS (NYSE:CBS) still create original content, but have shifted their business models to reflect reality TV and live sports in an effort to prevent cord cutting. Snapchat is unique in this way; it can spend nothing and create as much if not more content. Another benefit from this model is that the content is both organic and personal to the users. You can see what DJ Khaled had for lunch or your close friend's cute new puppy. Look at the new pseudo-celebrity that just hit one million Instagram followers or use a new filter and send funny pictures to your friends. This is a key uniqueness to Snapchat; its ability to generate content using your own contact list as well as celebrity accounts can generate time spent on the app. It has been able to monetize these features with ads in its curated stories that are continually added upon. A great example is the New York Snapchat story which gives New Yorkers insight into what happened around the city.
Another great content creator with huge monetization value is the sports stories. In today's social media culture, odds are that if you go to a sporting event, you want everyone to know about it. This gives Snapchat a unique opportunity to advertise in between snaps on its curated story for each event. The NFL Draft, which just occurred, had its own story; the opportunities extend to all live events which are now seen as the best content to advertise on. Concerts, sporting events, movie premieres, and daily life in a specific city have become great advertising opportunities and Snapchat is right there to capitalize on all of them.
Snapchat is firing on all cylinders with a first of its kind deal with NBC (NASDAQ:CMCSA) to show highlights from this year's Summer Olympics. The Olympics have historically been showcased exclusively on NBC, and this will be the first time an outside content distributor has any access to the premium content. Not only will athletes post to their own Snapchat accounts and to the curated stories for the event, but also viewers will be able to get NBC content through the app. This type of content distribution could be a new way to monetize the app and bring about a much larger valuation long term.
Another great way that Snapchat has made money is having premium content on its app through its discover feature, with big names like the Wall Street Journal, Vice, CNN, National Geographic, Cosmopolitan, VOX, and ESPN. Journalism is another area of Snapchat that offers potential revenue sources. All of these firms have their own viewership through print or the Internet, but Snapchat offers them another portal to gain potential readers. These new readers could use both Snapchat and their own viewers to consume this newly found media. ESPN in particular could have enhanced value to both Snapchat and ESPN. As I stated, live events specifically live sporting events, will be a key long term to big ad dollars. The Super Bowl, the World Cup, the Olympics, and the other major sports events usually get the best ratings and the best ad dollars.
While this trend will continue the opportunity to create unique content for both players and fans, it generates another opportunity for monetization. This most recent NFL draft shines a light onto what original content can look like: inside the home of a hopeful draft prospect, an Olympic athlete snapping a practice run a few days before their event? This will be the first Olympic games with the modern Snapchat. Not just the athletes, but the celebrities also go to these events, and the average consumer cares a lot about where famous people are and what they are doing. It is reality TV without the production costs or season commitment. This field of content creation is still relatively new and celebrities like Kim Kardashian and DJ Khaled are the first professional Snapchaters. They create premium content for their viewers; building a brand and attracting viewers is only part of the game. The ability to promote products through Snapchat is another form of advertising that helps build out its usage.
Allocating cash for the imminent IPO is prudent, it will be hard to predict when this IPO will occur because of the limited information over the last six months on the subject. It will be hard to predict exactly when this IPO will occur, but It is clear that there will be an IPO. To prepare for this investment opportunity allocating cash specifically for the Snapchat IPO is a strong idea. Since there is still limited information, it is hard to gauge Wall Street interest, but I believe there will be high interest both at the IPO inception and in the long term. With less than 10% of the average monthly users that Facebook has, there is still a largely untapped total addressable market (TAM). While Snapchat is targeted towards younger users, there will not be a massive transition from older Facebook users, but as more children grow up with a smartphone in hand, the TAM will grow.
Snapchat has strong long-term prospects as a growth stock. Its large TAM combined with its innovations in live media paints a strong picture for potential changes in social networking and social media. Like the other big tech giants, it has invented tools like geotags and animated filters, which we didn't know we needed. More and more users are spending more time on the app, creating more content. The combination between content creation and event creation will be key for the forward movement of Snapchat. Between events like the release of the new Drake album, views from a few weeks ago and the EDC New York story regular events like a concert or record release provide revenue for Snapchat that other firms can't obtain.
On 5/14/16, there were six curated Snap stories on my Snapchat. I live in North Jersey, so the Last Night in New York curated story is always available, but the other five stories were EDC New York, BBQ Showdown, Graduation, Turn Up: Miami, and Food Trucks. Each one of these stories is worth $750,000 and that is only one day's worth. The company has over 130 million daily active users, which grew from 100 million last year. Another strong feature "discover", which I mentioned above, has premium content from WSJ, Vice, and Comedy Central (NYSE:VIA) (NASDAQ:VIAB) as well as many other sources.
The company's user growth rates, ability to create content through its users, and its ability to generate Snapchat stories out of ordinary life events like graduation or a BBQ shows only the beginning of its potential. The future is bright for this firm, and when the stock is offered up on the Street for its IPO, I forecast a strong long-term return for all investors. I will be buying stock on the day of the IPO because I do not see this stock having an initial slump like other big tech IPOs in the past.
If we look at what happened to Facebook, the offering was mismanaged initially, but over time, it was a home run, bringing in more than 3X on the opening price of $38. If you had bought FB at the bottom where the stock traded at below $20, you would have made 6X. Because Snapchat will take much more time to break the $100 billion level maybe after the first 2-5 years after IPO we could see a 2 or 3X return, but that is all guessing. Of course, we don't know the initial share price. We don't know the projected valuation outside of the news from March where Fidelity paid $30.72 per share up from $25.75 in March of 2015. So maybe the price per share will be $40 per share; maybe it will be more? The point is to get ready for this IPO is likely to a long-term monster hit.
Disclosure: I/we have no positions in any stocks mentioned, and no plans to initiate any positions within the next 72 hours.
I wrote this article myself, and it expresses my own opinions. I am not receiving compensation for it (other than from Seeking Alpha). I have no business relationship with any company whose stock is mentioned in this article.