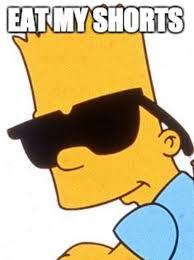 Shorters of Amaya should be careful after great Q1 results.
Amaya (NASDAQ:AYA) just came out with quarterly results that have been so far very well received by the market, at the time of writing, after hours, Amaya is up 10.97 percent. The management (and David Baazov) seems to have decided that Baazov will not seek re-election as CEO which should give the company room for focusing on what's important to shareholders; growth and increasing profits.
Positive takeaways from first quarter results:
· EPS up significantly y/y. (Adjusted net earnings per share up 27.8 percent year-over-year).
· Revenue up 14 percent on a constant currency basis.
· Strong growth in casino/sportsbook, and room for improvement in offering through introduction of Casino VIP program later this year or next year.
· Nice growth in mobile users.
· Strong start in New Jersey.
· Month of April was very positive as even poker revenue y/y showed improvement. Poker revenue in April was up 4 percent year on year, April being the first full month where a rake increase has been implemented.
· New registered user follow trend.
· Interested parties (including David Baazov) are performing due diligence and may be preparing to launch offers.
· David Baazov will not continue as CEO (at least not with the current ownership structure).
Negatives:
· Poker revenue down year-on-year. Down 4 percent on a constant currency basis.
· Continuing currency headwinds because most revenue comes from non-USD regions.
· High volume players have decided to withdraw a lot which (including currency effects) made deposits fall year-on-year.
Understanding the poker eco system
Amaya decided to make changes in the VIP program and increase rake which have made a few of its best customers (high volume professional poker player) decide to leave Pokerstars. While alienating some your best customers might not seem like a good idea, you have to take into consideration how the poker economy works.
The poker eco system needs a fair balance between professional poker players and recreational players. Relatively too many professionals will make the recreational players think twice about depositing because the level of play simply is too far above their skill level and they will lose their money too fast. Trying to balance out the "shark/fish" ratio will encourage recreational players to deposit more money and by keeping them longer in the system, the same money can be "raked" more times. This will translate into more revenue in the long run, although short run revenue will take a hit. High volume players might come back later as the "shark/fish ratio" becomes more attractive even though the VIP program is less attractive.
Casino is cannibalizing poker but April shows that it might be temporary
Casino's absolute growth is still better than the absolute decline in poker so overall revenue is up nicely year-over-year. There is room for improvement in the Casino/sportsbook segments with regards to offers and by introducing a Casino VIP program, which interim CEO said is in the making (possibly in Q4), while noting that other online casinos make a significant amount of revenue from a few VIP players.
In what direction should Amaya take poker and casino? Look to Unibet!
I think that Amaya should take a look at how the Swedish poker/casino site Unibet operates in terms of offering and in terms of promotions to its existing and new players. Unibet seems to have found a good way of attracting new players while giving good benefits to high volume players.
Among other things, Unibet has a system that eliminates table selection in (cashgame) poker which makes it much harder for the professionals to target the weaker players, which in turn makes them stay longer and feel less, well, targeted. This system also has the benefit that players don't have to wait for a seat to open up as seating is almost immediate.
In the casino segment, Unibet offers cash bonuses that have to played through x number of times to be free in either casino, live casino (with real human live dealers in Black Jack and roulette for instance) or sports book. This system, implemented at Amaya, could entice existing poker players to try their luck at different games which have higher margins than poker.
Taking the company private?
The joker of whether there will be a concrete bid on Amaya has yet to materialize anything concrete although it was mentioned that there are interested buyers performing due diligence.
Conclusion
In my first article on Amaya, I pointed out that you should look at Amaya as three different parts from an investor's point of view.
1) the European Poker Cash Cow.
2) Casino/sportsbook new growth markets.
3) The high windfall/low risk US opportunity.
It seems like all of these are doing very well, and with a lot of room for improvement in Casino/sportsbook and new states possibly coming online in the US, the growth story is very much real. Poker's April numbers showed growth, so fears of cannibalizing and boycotts might not translate into lower revenues long run, in part do to how an effective poker eco system works.
The fact that Amaya is able to translate revenue growth into strong EPS growth is highly positive for the investor.
Amaya, in planning their new Casino/Sportsbook VIP program should, in my opinion, look towards Unibet's way of doing things.
Disclosure: I am/we are long AYA.
I wrote this article myself, and it expresses my own opinions. I am not receiving compensation for it (other than from Seeking Alpha). I have no business relationship with any company whose stock is mentioned in this article.