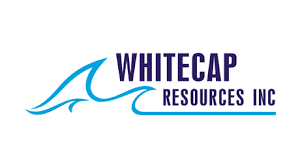 Whitecap reports in CAD; unless otherwise indicated, prices are in that currency.
2016 So Far: Strong Reserves Report and Two Acquisitions
Whitecap Resources, Inc. (OTC:SPGYF) is an intermediate energy producer that has remained a "go to" stock for Canadian yield-seeking investors, despite the oil downturn. In an earlier SA article on the company, I noted the very positive 2015 reserves report (a 27% P+P increase). Since then, the company has announced two major acquisitions and has shed more light on its proposed 2016 operations.
In late February, Whitecap issued a press release announcing the consolidation of its interests at Boundary Lake, effectively an acquisition, and a $95 million bought deal equity issue to finance the purchase. On April 11, Whitecap announced a reduction in its dividend, but said that the money would be re-allocated towards profitable growth.
On May 10, there came the further announcement of a much larger acquisition of SW Saskatchewan assets, this time from Husky (OTCPK:HUSKF), at a purchase price of $595 million. This purchase was once again largely financed by a bought deal share issue at less than the current share price.

Whitecap Resources company photo.
Boundary Lake Acquisition
Whitecap first acquired a 75% interest in its Boundary Lake (British Columbia) acreage from Imperial Oil (NYSEMKT:IMO) in early 2014 for $855 million. This then gave the company 1,150 boe/d production of low decline light oil. Whitecap twice increased its holdings there in 2015. This raised its working interest to 90% and gave it an additional 1,700 boe/d of production. The cost per flowing boe/d was an attractive $54,900. The property has been under conventional waterflood since 1965 and the decline rate there has been maintained at less than 5% over the past 30 years.
Husky Purchase
When Husky announced the potential sale of its non-core assets, it became clear that Whitecap was one of the interested players. On May 10 came an announcement that Whitecap was paying $595 million for a portion of Husky's south-west Saskatchewan assets. This is an already productive field that has a current output of 11,600 boe/d of medium gravity oil and only 2% gas production. Moreover, it has a historically established low 5% decline rate, something that Whitecap had also found attractive in the Boundary Lake holdings. The purchase further reduces Whitecap's overall decline rate. Much of the production (92%) is currently under waterflood; the infrastructure is already in place and was also acquired by Whitecap as part of the deal.
Whitecap, which has a good track record of optimizing acquired assets, is quite specific about its plans for this latest purchase. The company feels that production there can be increased by at least 25% (3,000 additional boe/d) without facility expansion. Whitecap, which has been very aggressive in reducing its costs, is also of the view that the historical operating costs of $16.51 per barrel can be reduced by perhaps $2.50. This would result in an additional $10.6 million annually in funds flow. In the longer term, the company believes that new horizontal drilling techniques could produce even better results, as can EOR (enhanced oil recovery) techniques as commodity pricing supports increased development.
Whitecap's internal assessment of the proved reserves acquired are 51.6 million boe (proved + probable 79.1 million boe). It estimates the reserve life of the asset as being 18.7 years.
The Bought Deal Arrangements
Whitecap financed its Boundary Lake purchase with a bought-deal share issue involving several Canadian financial institutions involving the issue of 13,770,000 shares at $6.90 per share. Although the issue price was only slightly below the previous closing price, the issue was fully subscribed. The issue realized $91.6 million net.
A similar arrangement is being used to finance the latest Husky acquisition. Whitecap will issue 51,087,000 subscription receipts for additional shares at a purchase price of $9.20 each, for gross proceeds of about $470 million, to be held in escrow pending completion of the Husky deal. For the remainder of the purchase price, Whitecap will draw from its existing credit facilities.
The market has obviously responded positively to this new share issue and the share price has risen well above the issue price (to $9.70; close May 13). At the same time, with the two new share issues, Whitecap will have increased the number of its shares outstanding by some 64.857,000, an increase of about 23%. And while the company was unafraid to reduce its dividend to fund capital expenses, it will obviously have to be cautious in the future about the funding of even accretive acquisitions by share dilution, since this has not always been well received by the market. Moreover, in terms of the current dividend, the new shares issued will cost an additional $17.9 million annualized.

Whitecap Resources company photo.
The Revised 2016 Outlook
In 2015, Whitecap produced an average of 40,953 boe/d on capital expenditures of $235 million. Given reduced capex projected at only $70 million for 2016, it anticipated production of 37,000 boe/d for the year. With the Boundary Lake acquisition, Whitecap was able to raise its production guidance for 2016 from 37,000 boe/d to 38,800 boe/d (75% liquids), while guidance for capital expenses stayed at the previously announced $70 million.
When it reduced the dividend, Whitecap announced that it was applying the money towards a new drilling program. It increased guidance for 2016 capital expenditures to $148 million. It anticipated further help from higher realized oil prices (then about $40 WTI), and in effect it was a bet on 2016 pricing. This resulted in revised production guidance of 39,500 boe/d. Prior to the Husky acquisition, actual Q1/16 production was 43,024 boe/d.
Following the latest acquisition from Husky, the company has increased its guidance still further. Anticipating a June 23 closing date for the deal, Whitecap estimates an additional 5,800 boe/d for approximately one-half year. This resulted in a raise of its annual 2016 overall production target to 43,500 boe/d. (From the new acquisition, it is projecting 12,400 boe/d in 2017.)
With the current higher operating costs for the new production, Whitecap expects its overall cash netbacks for the year to decline slightly, from $21.40 to $20.50, although it expects its netbacks from the acquisition to increase significantly in 2017. For the current year, management estimates that the new acquisition will require a $27 million increase in capital spending, for a total of $175 million.
Whitecap is basing its projections for 2016 on WTI at $46, a differential for Edmonton Par at -$4.00 and the CAD/USD exchange rate at $0.78. It is anticipating $50 WTI for 2017. Current strip for the remainder of 2016 is about $49.50, and for 2017 approximately $50.25.
Hedging
In its Q1 earnings report, Whitecap says that "we actively manage our hedge portfolio and systematically enter into new commodity hedges to provide a level of predictability to funds flow and to protect corporate economic returns." It had previously hedged significant portions, although not a majority, of its 2016 oil and gas production, and is even now still hedging for this year.
Whitecap has also begun to hedge into 2017 and 2018. For its hedging program, Whitecap uses a wide variety of instruments. Full details of its hedges as of March 31 can be found in Note 5 of its Q1/16 financial statements.
Dividend
On April 11, Whitecap announced that it had reduced its monthly dividend from $0.0375 per share ($0.45 annually) to $0.0233 per share ($0.28 annually), a reduction of some 38%. Whitecap indicated that it would use the additional funds to increase capital expenses and production. The market seems to have received the news positively.
Whitecap had attempted to maintain its dividend without any cuts, but it had always been clear that it wished to keep its payout ratio below 100%. With the recent acquisitions, however, and depending upon how one calculates the payout ratio, that may no longer be the case, although rising crude prices can rapidly improve the situation. (Whitecap has no DRIP.) The company seems to feel that it can readily sustain the reduced dividend at current prices, although any dividend increase would probably come only after WTI prices were significantly better than $50.
Some Comparisons
For those who are interested in comparables among well-known Canadian dividend payers, in terms of either dividend yield or share price torque to crude price increases, the table below may be interesting. Whitecap seems to have done well on the basis of its recent announcements. TORC's (OTCPK:VREYF) torque seems to have slowed. Crescent Point's (NYSE:CPG) relative size seems to be attracting inflow. Perhaps there are doubts about Northern Blizzard's (OTC:NBZZF) dividend, even despite rising prices. Cardinal (OTC:CRLFF) seems to be steady, if not particularly exciting. Vermilion (NYSE:VET) seems to have attractive overall metrics.
| | | | |
| --- | --- | --- | --- |
| Company | Current Yield | YTD SP Increase | Monthly Increase |
| | | | |
| Cardinal Energy | 4.56% | 4.2% | 6% |
| Crescent Point | 1.65% | 27.1% | 15.5% |
| Northern Blizzard | 11.85% | 4.9% | .7% |
| TORC Oil & Gas | 2.92% | 49% | .5% |
| Whitecap Resources | 2.76% | 12.2% | 14.8% |
| Vermilion Energy | 5.98% | 9.8% | 19.6% |
| | | | |
Analyst Coverage
Whitecap is well covered by Canadian institutional analysts. Only the most recent recommendations (since the March 1) appear in the table below. The target prices are for WCP in C$ on the TSE. As of the May 13 close, WCP stood at $9.70 (SPGYF at $7.45).
| | | | |
| --- | --- | --- | --- |
| Date | Institution | Recommendation | Target Price |
| | | | |
| May 11 | Dundee Securities | | $13.25 |
| May 11 | Barclays | Equal Weight | $11.00 |
| April 22 | Desjardins | | $9.50 |
| April 12 | RBC Capital | Outperform | $13.00 |
| April 12 | BMO Capital Markets | Outperform | $12.00 |
| April 12 | TD Securities | Action List Buy | $11.50 |
| April 12 | National Bank Financial | Outperform | $12.00 |
| April 1 | FirstEnergy Capital | Outperform | $9.75 |
| March 28 | Raymond James | | $14.50 |
| March 28 | CIBC | Sector Outperformer | $15.50 |
| March 16 | Scotiabank | Outperform | $12.00 |
| | | | |
Risks
Obviously, the greatest risk to any oil and gas producer would come from a further major decline in energy prices.
For companies like Whitecap engaged in tight oil plays, there are always risks from decline rates that are higher than anticipated.
For U.S. investors there are risks to share price and yield from any decline in the Canadian dollar. In Whitecap's case, since commodity prices are realized in USD and most company expenses are in CAD, a low Canadian dollar can actually be of some benefit. Moreover, the CAD is often considered a "petrodollar," and its current slide is largely attributable to the economic damage from low oil prices. Any rebound in crude pricing would strengthen the currency.
Investment Thesis
Investors should be aware that while Whitecap is conservative, it does anticipate average 2016 WTI prices at $46 and 2017 prices at $50.
Among Canadian energy producers, Whitecap seems well poised to survive the current volatility with relatively low debt, a reasonable dividend, stable production of light and medium oil, low decline rates, active hedging, better than average netbacks, good cash flow and a strong resource base.
Whitecap's share price has done well over recent months. A share price dip on any decline in oil pricing may offer a buying opportunity.
With gradually higher and more stable crude pricing, Whitecap's share price should continue to increase as investors re-entering the energy sector seek solid plays.
While Whitecap's recent acquisitions would appear to strengthen the company significantly for the longer term, they may have ensured that dividend increases will be deferred until oil prices increase materially.
The company has made two major acquisitions. Whether it is in a current position to acquire more is uncertain.
For those who might consider investing, purchasing Whitecap shares on the TSE may be preferable because of the greater liquidity there.
DISCLAIMER: The information provided above is not a recommendation to buy or sell a stock. It intends to increase investor awareness and to assist investors to make smarter decisions. Prospective investors should always do their own further research, and take into account their own current financial holdings, their risk levels and their shorter or longer-term outlooks.
Disclosure: I/we have no positions in any stocks mentioned, and no plans to initiate any positions within the next 72 hours.
I wrote this article myself, and it expresses my own opinions. I am not receiving compensation for it (other than from Seeking Alpha). I have no business relationship with any company whose stock is mentioned in this article.
Editor's Note: This article discusses one or more securities that do not trade on a major U.S. exchange. Please be aware of the risks associated with these stocks.