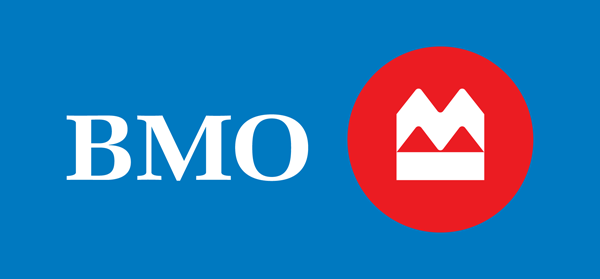 Bank of Montreal (NYSE:BMO) is the fourth largest Canadian bank. It is a well-respected dividend aristocrat that has paid a dividend every single year since 1829. The stock has been beaten up in 2015, as the Canadian recession beat up most of the stocks on the TSX. More recently, investors have been fearing Canadian banks due to their oil and Canadian housing exposure, both of which investors have taken a very pessimistic view of going into 2016.
I believe these fears are unjustified in the case of BMO, as the business has relatively low exposure to these industries compared to their peers in the Canadian banking scene. BMO has an excellent risk management strategy with one of the most diversified revenue streams in the Canadian banking market. BMO recently reported fantastic Q1 2016 results that I think may propel BMO's stock higher, as the fears over Canadian banks start to fade once the Canadian economy recovers. True contrarian investors may find it a great time to enter the stock at its low valuation, as it pays one of the safest dividends in Canada.
Strong Q1 2016 results that could drive a rally to new highs
BMO reported much better than expected results in Q1 2016, which resulted in an impressive 31% rally from its bottom earlier this year. I believe there is still more upside considering many pundits believe that Canada will outperform the American markets this year, and that crude oil has already begun to rebound from its $26 lows. BMO reported a fantastic 13.2% increase of net income to $1.18 billion with an adjusted EPS increase of 14.4% to $1.75, beating analyst expectations by 3 cents.
What makes these numbers even more impressive is the fact that Canada was facing economic woes for a majority of 2015. The great surprise outperformance can be attributed to net loans increasing by a whopping 12.5% to $345 billion. Most of these loans are investment grade, and contrary to popular belief, a lot of these loans have nothing to do with the oil or housing sectors, which have drawn a lot of pessimism lately. There is no question that BMO has a very strong loan portfolio, and the fears driving the stock lower should be treated as buying opportunities because once the fears over oil and gas are gone, then BMO will likely shoot higher.
BMO is expected to release their Q2 2016 report next week on May 25, 2016. With the recent rally in both oil, and the Canadian economy, investors may get another earnings beat. If BMO is able to surprise analyst earnings estimates even by a small amount, the stock could be on its way to new highs. Given the recovery in the commodities market, BMO may surprise investors with an earnings beat.
However, there is a risk that the ripple effect of the crude oil crash may still put pressure on Canadian banks for Q2. Barclays Capital analyst John Aiken states that "it's possible to see a 20-25 percent decline" and that a "nasty surprise" may lay ahead for investors of Canadian banks considering the fragility of the Canadian economy.
The wealth management division, which has been a weak point for BMO, is expected to show a decrease in net profit again due to increased competition by robo-advisors. However, this will not affect BMO's bottom-line considering the small percentage of revenue that the wealth management division delivers. If BMO does have a nasty surprise in store, it opens up a fantastic buying opportunity for long-term income investors.
Recent fears over oil and housing exposure are unjustified
BMO has very low oil and housing exposure, so the risk of a housing collapse or oil tanking to lows again will have minimal effect on the stock. Investors have been very fearful over the oil and housing markets, so much such that they have been shunning all the Canadian banks. BMO, unlike some of its peers has among the lowest exposure to oil and gas loans, with only $7.4 billion in total loans, which consists of 2% of its loan portfolio.
If oil plummeted to $20 again, BMO would not be affected too severely. However, it is important to note that only half of BMO's energy loans are investment grade, with the other half being junk. BMO reported $97.6 billion in Canadian mortgages, 59% of which are insured against a housing collapse. While BMO does have a considerable exposure to housing consisting of 26% of its loan portfolio, it would take a drastic housing meltdown before BMO would report any significant losses.
In short, oil and gas fears are completely unjustified, but housing exposure may still represent a fair level of risk with 41% of its mortgages uninsured, giving BMO quite a bit of financial liability should a Canadian housing meltdown happen, especially in the Albertan areas which have been under huge stress lately. Even if this does happen, I don't expect BMO's balance sheet to be permanently crippled, as subprime mortgages are not popular in Canada by any means.
Subprime mortgages only consist of 5% of Canadian mortgages, which is much less than the 24% level that the U.S. had at the peak of the financial crisis. That being said, there is no chance for a repeat of 2008, and investors should not be afraid of BMO's housing exposure.
Revenue sources are well diversified, as BMO continues expansion into the U.S.
BMO's revenue stream is well diversified across many divisions across Canada and the U.S. The Canadian personal and commercial segment accounted for 42% of last quarter's net income, the capital markets segment accounted for 21% of net income, wealth management accounted for 19% of net income, and the U.S. division accounted for 18% of last quarter's net income. BMO has plans to expand in the U.S., as it currently has over 600 branches. Going forward, we can expect the U.S. division to contribute a bigger chunk of the revenues going forward, as BMO becomes less domestic.
Conclusion
Contrarian investors should keep BMO on their radar, as fear over oil and housing has dragged this stock down in the past two years. BMO has very little exposure to the oil and gas markets, and a fairly small exposure to the Canadian housing market, most of its loans are insured, and the risk of a 2008 style collapse is out of the question when looking at BMO's loan portfolio.
BMO has become undervalued with a P/B of 1.4, which is lower than its five-year historical average of 1.6. BMO has since enjoyed a nice rally so that it is fairly valued, and no longer extremely undervalued. I would consider picking up shares of BMO on any dips we see in the volatile market that we're in. The current dividend yield is at 4.1%. If it drops such that the yield is 4.5%, then it is time to load up on one of the safest income plays in Canada.
Disclosure: I/we have no positions in any stocks mentioned, and no plans to initiate any positions within the next 72 hours.
I wrote this article myself, and it expresses my own opinions. I am not receiving compensation for it (other than from Seeking Alpha). I have no business relationship with any company whose stock is mentioned in this article.