The latest gossip is that Microsoft (NASDAQ:MSFT) will shut down its feature phone business and sell the right to use the Nokia brand to Foxconn. Microsoft's purchase of Nokia's phone hardware division gave it the right to use the Nokia brand on feature phones until 2024.
The Lumia smartphone trademark and Asha feature phone brand are already 100% owned by Microsoft. My own takeaway therefore is Microsoft should also license Lumia to Foxconn (or another firm).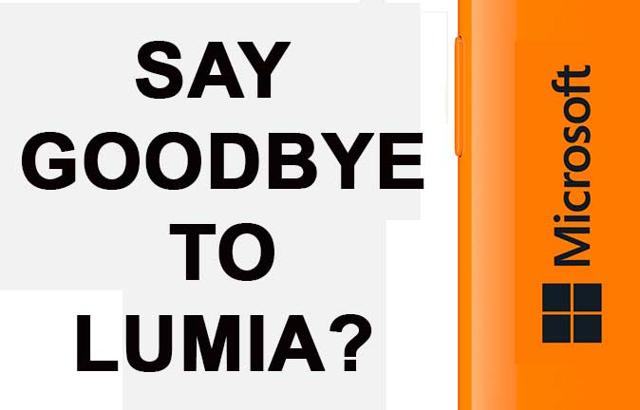 (Source: Motek Moyen/Microsoft)
In this age of sub-$50 Android phones,$25 feature phones are endangered species. Foxconn is unlikely to make decent gains from selling Symbian OS-powered feature phones.
Foxconn is better off using the Lumia brand to sell $100-$150 Windows 10 smartphones (rather than $25 Symbian OS-powered Nokia N130 units). There's also the long-term potential of Microsoft getting derivative income (app sales, subscriptions, ads) from Windows phones made by Foxconn.
Microsoft Should Really Quit Making Entry-level Phones
The future of Windows 10 on smartphones is better if Microsoft quits making Lumia hardware. The decisive move is to recruit another firm to takeover entry-level Windows 10 phones. Right now, it is self-defeating for third-party phone manufacturers to support Windows 10 Mobile if Microsoft itself is selling sub-$100 Lumia phones.
Dumping Lumia on another willing partner will cut operational costs. Microsoft can save money by laying-off most of its Nokia-inherited employees. It can then focus its resources on high-end Surface phones.
Let Foxconn do the gritty job of selling mass-market Lumia handsets. Foxconn is well-qualified for this task. Aside from assembling iPhones and other phones, Foxconn actually has its own InFocus brand for sub-$250 Android phones.
The Lumia brand is certainly more well-known than InFocus. Foxconn could leverage Lumia's already-established mainstream market branding. Just over a year ago, Microsoft managed to sell 10.9 million Lumia handsets.
Unfortunately, Microsoft have yet to build a viable mobile advertising platform to offset the contra revenue of selling dirt-cheap Windows phones.
Foxconn, with its dirt-cheap labor force in China, could eke out a decent margin selling $100 Lumia phones. Microsoft could charge Foxconn $1-$5 royalty fee per Lumia shipped.
Foxconn is also big enough to achieve annual sales of 10-20 million units of Lumia handsets.
Entry-Level Phones Are Important
Keeping the Lumia brand alive is still important. The long-term viability of Windows 10 Mobile requires it to be present on all product categories, not just high-end ones. Windows 10 Mobile will suffer the same walking-dead status of BlackBerry OS 10 if it only attracts business users.
Cheap Foxconn-made Lumia phones can help Microsoft gain a bigger share of the $100 billion/year global mobile ad business.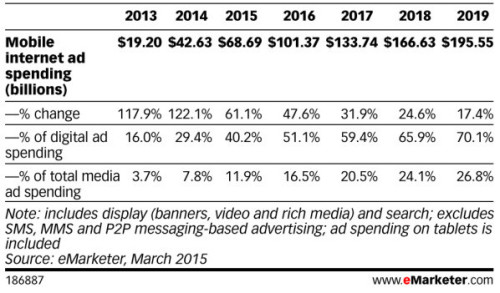 Microsoft's freemium approach on mobile devices is not optimal if there's no significant number of Windows 10 Mobile device users. Making it big in mobile requires building a large population of captured device users.
It's true that Microsoft could gather Office 365 subscriptions from Android and iOS users of its mobile apps. However, Microsoft's entire freemium strategy on mobile means it still needs a healthy number of active users. Ad buyers will always go for platforms with decent audience population.
More importantly, Very few advertisers will buy ad placements on cross-platform Microsoft mobile apps because they can't get highly-personalized data from them.
Due to the protected platforms of Android and iOS, Microsoft can never gather in-depth personal data from users of its non-Windows mobile apps. Microsoft doesn't have a billion-strong social network like Zuckerberg has. Microsoft has little chance of delivering hyper-local, hyper-targeted ads to the Android/iOS users of its mobile apps.
Nokia X AOSP Phone With Microsoft Mobile Services
The other scenario I would love to see happen is for Microsoft to license the shelved Nokia X phone design to Foxconn. Nokia X was an Android Open Source Project (AOS) handset. It received 1 million pre-orders in China in 2014. The Nokia brand still has legions of loyalists in that country.
Since Alphabet's (NASDAQ:GOOG) Google Mobile Service is absent in China, that country is perfect for an AOSP phone. Microsoft and Foxconn can share the proceeds from embedded Microsoft Mobile Services inside new models of the Nokia X.
Microsoft or Foxconn can open a China-specific Nokia X app store and entertainment services.They can imitate the acts of local phone vendors who also operate their own app stores. Xiaomi, Oppo, Vivo, and Huawei all have their own Android app stores in China.
An AOSP phone is free from Alphabet's meddling. Microsoft can farm personal data of Nokia X customers without any hindrance.Licensing Nokia X to Foxconn can also pre-empt any future plan of Nokia to build and sell Android phones.
Nokia can build and sell smartphones again under its Nokia trademark this Q4 2016. Nokia's CEO hinted that brand-licensing will be the preferred method for his company's comeback on smartphones.
Microsoft should also use this brand-licensing tactic.
Conclusion
The most important thing now is for Microsoft to find ways to match the mobile advertising reach of Alphabet and Facebook (NASDAQ:FB). I am strongly in favor of Microsoft licensing or selling its current smartphone brands to another partner firm. The savings from this move will allow Microsoft to grow (organic or through M&A) its own mobile advertising business.
There's been no updates over Microsoft's alleged $2 billion offer to buy InMobi.Making a higher offer might help persuade the private stakeholders of InMobi. Fortunately, there are also other leading mobile advertising players that are good targets for acquisition. Unity Technologies, the game engine maker and operator of No. 2 ranked Unity Ads only has $1.5 billion valuation.
No.3 ranked Chartboost is another indie operator that can help improve Microsoft's mobile advertising presence.
Disclosure: I am/we are long MSFT.
I wrote this article myself, and it expresses my own opinions. I am not receiving compensation for it (other than from Seeking Alpha). I have no business relationship with any company whose stock is mentioned in this article.