On Thursday, Goldcorp (NYSE:GG), the world's third largest gold producer in terms of market cap, announced that it has agreed to acquire junior explorer Kaminak Gold Corp. (OTCPK:KMKGF) in a $402.8 million, or C$520 million, all-stock deal. Each Kaminak shareholder will receive 0.11 common shares of Goldcorp. The Vancouver, Canada - based company has valued Kaminak at C$2.62 per share - this represents a 32% premium to Kaminak's closing price on Wednesday, May-11 and a 40% premium to Kaminak's 20-day volume-weighted average share price. Goldcorp will issue roughly 21.6 million shares to make the purchase.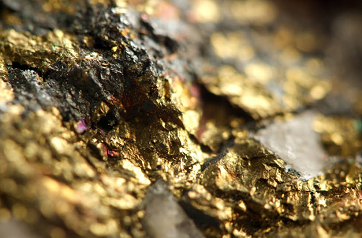 Kaminak owns the Coffee gold project in the Canadian Arctic, a high-grade, open pit, heap leach mine located almost 81 miles south of the Dawson City, Yukon. The project holds 3 million ounces of indicated gold mineral resources, including 2.2 million ounces of probable gold mineral reserves, and 2.2 million ounces of inferred gold mineral resources.
Kaminak has also released a feasibility study which suggests that the project could begin making contributions to Goldcorp's output from the fourth quarter of 2019, if all permits are received by the second quarter of 2018, with initial investment of $245.1 million or C$317 million. The life of mine is estimated to be 10 years. The average annual gold production is expected to be 184,000 ounces with all-in sustaining cost of $550 per ounce. The feasibility estimates C$562 million 5%-after-tax-NAV with a gold price assumption of $1,250 per ounce. The NAV is slightly lower (0.93-times to be precise) than what Goldcorp actually paid. Gold is currently hovering near $1,280.
It seems like Goldcorp paid a reasonable price for Kaminak while assuming a gold price scenario which is largely in-line with the current levels. But it would have been a lot better if Goldcorp had moved a little earlier, perhaps in the first two months of this year, before junior gold stocks began to outperform. That way, Goldcorp could have potentially saved millions.
Gold prices have gained more than 20% this year, briefly crossing the $1,300 mark earlier this month. Initially, the major gold mining stocks, as represented by the Market Vectors Gold Miners ETF (NYSEARCA:GDX), rallied while junior miners, as represented by Market Vectors Junior Gold Miners ETF (NYSEARCA:GDXJ), lagged behind. But over the last two months, the juniors have gained substantially. Between the start of March and May-11 (a day before the acquisition was announced), GDX gained 29%, Goldcorp stock rose 21%, but GDXJ climbed 45% and Kaminak Gold stock rose around 58% at the Toronto Stock exchange. Thanks to the rally, the junior gold stocks have now outperformed on a year-to-date basis.
The acquisition would have been perfectly timed if it were made at the end of last year or at the beginning of this year. Back then, gold prices bottomed at $1,049.60 per ounce as the Federal Reserve increased interest rates and talked about four additional hikes for 2016, pushing gold stocks to multi-year lows. Throughout the Dec.-Jan. period, Kaminak Gold stock remained below C$1-mark, hovering between C$0.75 and C$0.92. A 40% premium at that point would have valued Kaminak Gold at less than C$1.30 per share, or 50% less than the actual price.
But at that time, Goldcorp was busy hunting for a new chief executive as its longtime head Chuck Jeannes was nearing retirement. Goldcorp appointed David Garofalo as its CEO in February.
Still, there's plenty to like about this deal. When Garofalo took charge, he initially spooked investors by suggesting that Goldcorp could consider expanding in Africa and Europe. One of Goldcorp's biggest strength is that it carries significantly less geopolitical risk since it mainly operates in Canada, Mexico and Argentina. If Goldcorp were to expand in European countries, such as Greece, or in Africa, then it could end up increasing its geopolitical risk profile. But Kaminak Gold acquisition should ease investor concerns since it shows that the new management remains committed to growing in regions that carry little political risk.
Another great thing about Kaminak Gold acquisition is that Goldcorp has made an all-stock deal instead of using its liquidity. By doing this, Goldcorp has partly offset the impact of increase in gold prices on Kaminak Gold's valuation, since Goldcorp itself has gained roughly 60% this year. In addition to this, the all-stock deal has allowed the company to expand in the Coffee district, a region which Goldcorp believes is under-explored, at a cost of just 2.5% dilution.
Moreover, the all-stock deal will also minimize the risk associated with the decline in gold prices in the near future. If gold prices drop in the coming weeks, then that will simply reduce the value of the deal. That's in contrast to cash-powered deals in the commodities space where, usually, the transaction value remains unchanged even if the price of the price of the underlying commodity changes.
Besides, the all-stock deal also gives Goldcorp an opportunity to preserve its strong levels of liquidity, which could come in handy if gold prices decline in the future. At the end of the first quarter, Goldcorp had $3.2 billion of liquidity, including $500 million cash and $2.7 billion available under the revolving credit facility.
Disclosure: I/we have no positions in any stocks mentioned, and no plans to initiate any positions within the next 72 hours.
I wrote this article myself, and it expresses my own opinions. I am not receiving compensation for it (other than from Seeking Alpha). I have no business relationship with any company whose stock is mentioned in this article.
Editor's Note: This article discusses one or more securities that do not trade on a major U.S. exchange. Please be aware of the risks associated with these stocks.