As investors most of us aren't too keen to invest in companies that are listed or conduct business in places like Russia, China or Nigeria. In these countries we just aren't sure that we can trust the numbers in financial statements, the management teams running the companies or that the government won't change the rules of the game on us.
Should we also be concerned about investing in the United States?
One of the two leading political candidates for the upcoming Presidential election has recently said something that could bankrupt a countless number of large publicly traded companies.
That candidate isn't the gentleman whose own party has accused of being too unpredictable for office.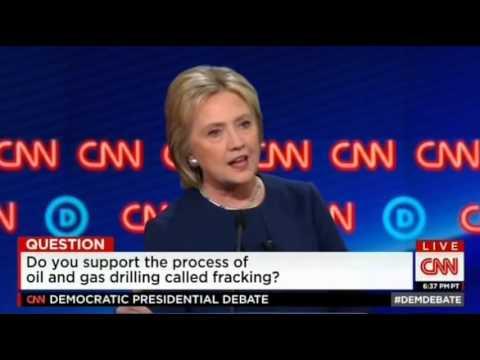 Source: Youtube.com
At a Democratic Party debate in Flint Michigan in early March 2016, a college student asked Hillary Clinton a simple question: "Do you support fracking?"
Clinton's answer was not a simple yes or no, but in the end she concluded with this statement:
"By the time we get through all of my conditions, I do not think there will be many places in America where fracking will continue to take place,"
Whether she was saying that just because she felt that is what she needed to say to help with her chances of securing her party's nomination, or if she actually meant it is not for us to say. We are politically agnostic at Hedge Fund Insiders.
What we must consider though is the impact that a fracking ban or near fracking ban could have on certain investments that we are interested in.
Einhorn's Consol Energy - Huge Fracking Exposure
Back on February 11, 2016 we suggested that investors might do well to follow Greenlight Capital's David Einhorn into Consol Energy (NYSE:CNX). So far that has worked out extremely well for us with Consol's share price nearly doubling from just over $7 when we wrote the article to $14 today.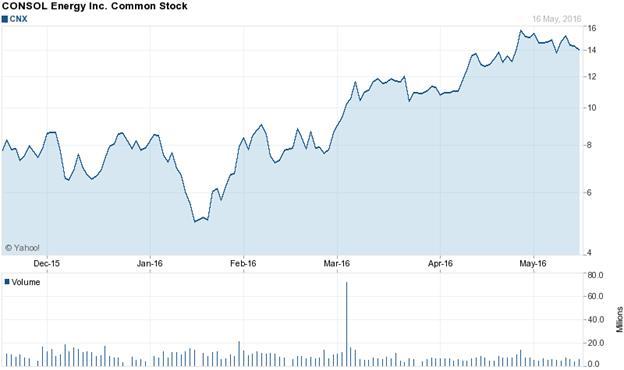 Source: Yahoo Finance
If Hillary Clinton wins the Presidential race and somehow manages to fulfill her stated intention of virtually eliminating fracking, it would turn our success with Consol into a nightmare.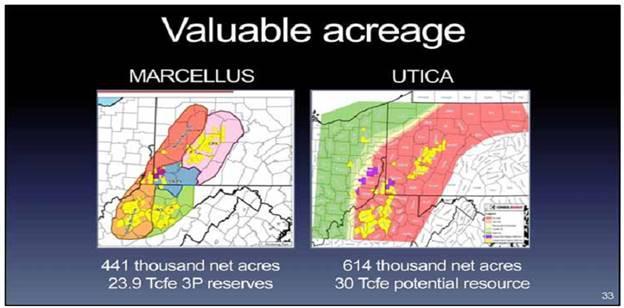 Source: Consol Energy
All of the value in Consol's natural gas business is due to the ability to extract natural gas from the Marcellus and Utica shale plays using horizontal drilling combined with fracking.
An end to fracking would be an end to Consol and many if not most of independent oil and gas producers operating in the United States. These companies have all been given a new life thanks to unconventional shale oil and gas. Without fracking, that new life ends.
Ending Fracking Would Have Huge Consequences, But Is It The Correct Decision?
You would like to think that our political due process would get a decision as important as fracking correct. You would like to think that the right decision would be made.
But what is the correct decision on fracking? Should it be banned?
The answer to that depends on who you ask. If you ask the EPA, the answer is that fracking does not pose a widespread threat to water sources. Here was the conclusion reached by the Environmental Protection Agency last summer after completing a three-year study:
"We conclude there are above and below ground mechanisms by which hydraulic fracturing activities have the potential to impact drinking water resources," the EPA said in the report. But, "we did not find evidence that these mechanisms have led to widespread, systemic impacts on drinking water resources."
That was the result from the EPA under the Obama administration, so you would think that Clinton is well aware of all of the details. You would also think that the Obama EPA would be viewed as preconditioned to error on the side of the environment and not the oil and gas companies.
Perhaps Hillary's negative view on fracking is because she has some better information? Or perhaps it is just because she is just saying what she thinks she needs to say to get elected?
Who can say for certain.
If You Believed In A Fracking Ban, How Would You Profit From It?
We believe in diversification, so if something like a fracking ban were to come along, it wouldn't be disastrous for our portfolio. We select all of our picks from the portfolios of great investors and make sure to diversify our sources of ideas (across many great investors) as well as diversify across industries that the stock picks actually operate in.
Should a fracking ban come to pass, we know exactly what we would be investing in. It would be natural gas (NYSEARCA:UNG).
Consider where natural gas production in the United States currently comes from: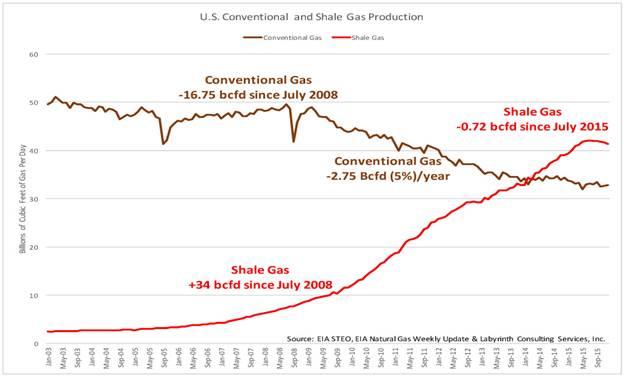 Source: ArtBerman.com
Considerably more than half of all natural gas production in the United States currently comes from shale, which requires fracking. Seven years ago shale gas was less than 10 percent of all natural gas production.
More importantly, shale represents a far greater percentage of the country's natural gas reserves.
If fracking were to go away, we believe we would be looking at natural gas prices that are four or five times higher the current level. Fracking is the only reason that the United States has had natural gas prices that are a fraction of what the rest of the world has faced in recent years (natural gas being much less a "global" commodity than oil).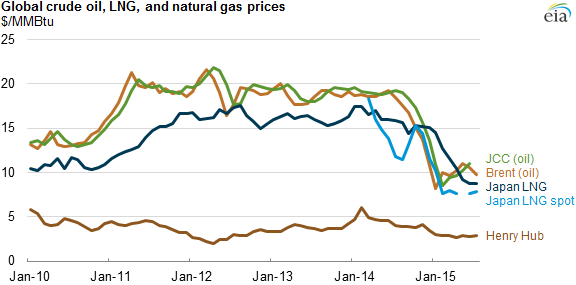 Source: Energy Information Agency
Given how important fracking is to the supply in natural gas in the United States, it is hard to imagine that any politician could shut fracking down. If it were to happen, going long this commodity would be a no-brainer in our opinion.
As we wrote earlier this month, there is a strong case to be made for getting long natural gas right now even if there is no change to fracking regulation in the coming months. Take fracking away and long natural gas could an opportunity for the ages.
We'd love to hear your comments below.
Thanks for reading.
Note: Our goal is to be a major source of investment ideas from the world's hedge fund stars of today on Seeking Alpha. Click the follow button at the top of this article so that we can keep these ideas flowing to you.
Disclosure: I/we have no positions in any stocks mentioned, and no plans to initiate any positions within the next 72 hours.
I wrote this article myself, and it expresses my own opinions. I am not receiving compensation for it (other than from Seeking Alpha). I have no business relationship with any company whose stock is mentioned in this article.