Moats in Canada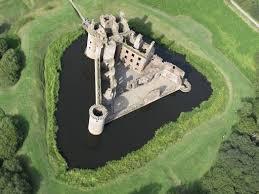 Courtesy exploring-castles.com
"The key to investing is... determining the competitive advantage of any given company and, above all, the durability of that advantage. The products or services that have wide, sustainable moats around them are the ones that deliver rewards to investors." - Warren Buffet
Moats seem to come in all shapes and sizes. In some cases, they are created by government regulation that makes life difficult for new entrants. In others, they are patents or intangible assets. Network effects, switching and capital costs, and customer loyalty all can create barriers to new entrants that make it difficult to compete
Sometimes they are obvious; other times they hidden within a larger business. Moats such as switching costs and customer loyalty are often controversial - or even less durable. One of my favorites, scale, can create life difficult for smaller operators but, over time, we've seen numerous examples that suggest size may not be that durable of a moat.
In Canada, the obvious moats surround the banks and telecom companies - both sectors are "protected" by various regulation. These are also some of Canada's largest companies and are heavily covered by investment houses and newspapers. So we won't discuss those.
Instead, we'll look for less obvious moats.
Physical Moats
We'll first discuss two smaller-sized (as defined by market capitalization) businesses that have a physical or capital cost moat - something that makes it really difficult for new competitors to enter. We'll introduce the businesses and discuss moat surrounding the business.
Whistler Blackcomb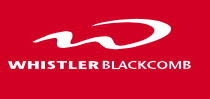 Whistler Blackcomb (OTC:WSBHF) or "WB" is the largest and most visited ski resort in North America. It receives the most snowfall, has the longest ski season among major resorts and has a fantastic reputation around the world - having on numerous occasions been voted the #1 Ski Resort in North America. It also has an extremely loyal regional customer base. Despite a number of smaller resorts nearby, WB dominates.
Barrier to Entry: The moat surrounding WB is relatively simple: a competitor can't just create a world-class ski resort. Unlike a new brand or store concept, the barriers are much higher. First, there are a limited number of geographical locations - no new mountain are being created. Second, the capital costs to build an equivalent ski resort are significant - it would take a very ambitious financier to develop a competitive threat.
The result is that management has been able to successfully pass through price increases and requires only a small amount of free cash flow ($15 million) to maintain the business.
Note: Whistler trades with more liquidity on the Toronto Stock Exchange under the symbol "WB"
Cineplex

Cineplex (OTC:CPXGF) is the largest theatre chain in Canada with approximately 80% market share. Aside from some smaller regional chains, such as those in Alberta and Quebec, Cineplex is the only option if you want to get out of the house and see a movie. It's also one of the most affordable Not only has a basic ticket price not increased in years, compared to a hockey game seeing a movie is a steal.
Barrier to Entry: Cineplex's moat is in its experience: in almost every market they control the first-view of any major movie as well as the associated experience. In addition, various attempts to penetrate their moat by new entrants has largely failed. Not only is it expensive but Cineplex runs a good business too.
This moat is afforded to them by major movie studious via the release window - or the time between a theatre release and other digital avenues. Movie studious still see theatres as a critical partner that generate significant revenue and help them recoup production costs. Without the release window, the experience is still unique but, arguably, has less drawing power.
Note: Cineplex trades with more liquidity on the Toronto Stock Exchange under the symbol "CGX".
Intangible Moats
The following two don't have any "physical" barriers to entry. Instead, the barriers are more intangible: something that affords them a unique and differentiated position in the market and helps form a foundation for generating good shareholder returns.
Tim Hortons

In 2014, a study by Quartz found that Canada has the most number of Starbucks (NASDAQ:SBUX) per capita at about 40 stores per million people. Interestingly, despite their high penetration, Starbucks has less than 10% of the coffee market. McDonald's (NYSE:MCD) not much more.
It seems Canadians love coffee and, more specifically, they love buying coffee from chain stores. Despite the success both Starbucks and McDonald's have in Canada, Tim Horton's (NYSE:QSR), according to a 2014 investor presentation, still controls 75% of the caffeinated beverage market.
Barriers to Entry: Tim Hortons is one of Canada's best known brands. Not only does it dominate the away-from-home coffee and breakfast market, it's neck-and-neck with McDonald's at lunch. The moat is simple: loyalty.
The moat exists in spite of a number of negatives. Switching costs are nearly non-existent. We know customers are willing to pay more for coffee - potentially nullifying any scale or low-cost producer advantage. Further, the coffee business has no physical barrier to entry nor a cost one. It's relatively easy (and cheap) to open a coffee business - eliminating any convenience advantage.
Toromont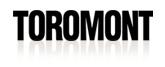 Toromont (OTCPK:TMTNF) manages a variety of businesses including the sale and service of construction, agriculture and refrigeration equipment. In the simplest, we could describe the business as the following: if you want to buy or rent Caterpillar (NYSE:CAT) equipment in Ontario, Manitoba or Newfoundland, you only have one place to go - Toromont.
Barrier to Entry: Toromont's moat is in the form of an intangible asset - the right to sell, rent and service Caterpillar products in specific regions. So long as Toromont runs the business well, their is little risk that they lose that right. In fact, they might get rights to other territories and/ or add other equipment brands (as they've done) to the business.
Over time, Toromont has done an exceptional job. They are arguably the best equipment dealer in Canada and once you earn a good reputation with your customers, they tend to be loyal over time. ROE averages more than 20%, which is historically not only higher but more stable than Western Canada CAT distributor, Finning (OTCPK:FINGF).
Note: Toromont trades with more liquidity on the Toronto Stock Exchange under the symbol "TIH".
Concluding Thoughts
Over time, each business has proven their moat is durable. They've successfully operated through a variety of economic and competitive environments while continuing to grow their respective businesses.
Still, each of these businesses has their own set of challenges. WB hasn't seen visits increase in years and is trying to develop an off-season business. Further, skier participation rates have been declining even if WB's moat is widening. Cineplex, in constrast, has seen its moat narrow in recent years. The rise of new content creators like Netflix (NASDAQ:NFLX) and Amazon (NASDAQ:AMZN) have pressured traditional entertainment spheres, such as theatres. Visits have been declining and industry (box office) revenues have flat-lined. As a result, management is also pursuing diversification opportunities.
Tim Hortons is fighting to maintain 75% of the market - something that is unlikely - and is expanding into other departs, such as lunch, in order to capture more of consumers dollars. Further, much like in other countries, boutique, independent coffee shops are on the rise. Toromont, on the other hand, doesn't have the luxury of operating in a steadily growing market. They must deal with the cyclicality of construction, mining and forestry businesses and, in some cases, customers going out of business.
In short, the moats afford management some leeway but one can immediately think of a number of challenges or threats to each franchise. While the moat provides a head start, the business still must be run well, shareholders dollars spent wisely, and competition taken very seriously in order to ensure the durability of the moat over time.
Disclosure: I am/we are long QSR, CPXGF.
I wrote this article myself, and it expresses my own opinions. I am not receiving compensation for it (other than from Seeking Alpha). I have no business relationship with any company whose stock is mentioned in this article.
Editor's Note: This article discusses one or more securities that do not trade on a major U.S. exchange. Please be aware of the risks associated with these stocks.