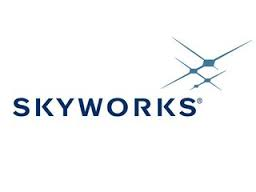 Skyworks (NASDAQ:SWKS) started the month of April off strong, then took a turn lower after Apple (NASDAQ:AAPL) announced its slowed iPhone production. This took AAPL shares down a considerable amount as this report came out just weeks before AAPL's earnings release date. A number of tech and semiconductor companies took a hit from this news as well. Mainly the chip providers to AAPL products. We agree with analysts and the market that this newsline gives a poor future outlook for AAPL and a number of semis including SWKS, however we believe that this turn lower was over exaggerated.
Following this recent downturn SWKS's P/E is one of the lowest in the industry, but also now has one of the highest PEG ratios in the industry. Its P/E of 12x is lower than the industry average of 21.33x, but we see this skepticism to present a great opportunity to investors. This being said we believe that the risk to reward is skewed in the investor's favor for a number of reasons.
We agree that the slowed iPhone production gives a poor future outlook for AAPL, but we do see the semis being able to maintain themselves even during a recessionary period. Specifically SWKS will be able to maintain itself and sustain a decline in the overall industry due to its strong margins.
Its net profit margin of 29.48% is well above the industry average of 16.73%. Even if SWKS's margins were to be cut in half, which is extreme and irrational, we believe that it would still have the ability to outperform the industry and overall market. On top of this, we believe that M&A activity is likely to significantly increase throughout the fiscal year. If our prediction is correct, we see SWKS and CRUS to be key players in the industry's M&A activity.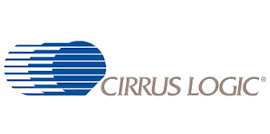 Cirrus Logic (NASDAQ:CRUS) is another name that got beaten up from the slowed iPhone production newsline. This really weighed on CRUS for the remainder of the month, even after its massive move higher after earnings. CRUS nearly gave up its entire move up to 38.50/share from 33.00/share within the first week of May. This was again due to the projected decline in iPhone production and iPhone sales, as well as a downgrade from Barclays to equal weight from overweight.
The overall market, and Barclays, believes that CRUS and the other semis will struggle in the future as a direct result of slowly iPhone production. Again, we agree with this thesis but we disagree that all of the semiconductors will be hurt due to this. If anything, this news could force a number of semis into M&A deals with each other to make sure they can sustain themselves during an industry wide downturn.
Similar to SWKS, CRUS has a low P/E ratio compared to the industry average and also has one of the highest PEG ratios in the industry. With CRUS, we believe that their management team will be a key factor in skewing the risk to reward in the investor's favor.
Management's ability to capitalize on and utilize its resources will be crucial here. This thesis was proven during its latest earnings report. CRUS traded up over 10%, and we strongly believe that management has the ability to restore and maintain shareholder confidence over and over again despite the lagging industry.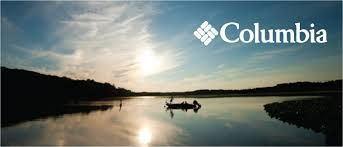 Columbia Sportswear (NASDAQ:COLM), similar to SWKS and CRUS, is unfortunate enough to be in a struggling industry. The retail and consumer sectors have been struggling ever since earnings season kicked off. A number of companies were cutting guidance, posting declines in profits and sales, and drastically missing expectations. COLM on the other hand showed its investors an increase in profit and a massive earnings beat of $0.45 vs $0.33. From a valuation perspective, COLM is inline with the industry averages.
From a growth perspective, COLM probably isn't the best choice in the retail and consumer industry. However, from the vantage point of safest ways to play the lagging retail and consumer sectors COLM is by one of the only names that stands out. COLM even offers a dividend of 1.27% in an industry not known for its dividends at all. COLM is able to do this without issuing debt or leveraging its assets as well.
The fact that COLM has no debt is a huge plus here in regards to skewing the risk to reward in the investor's favor. A number of its competitors are very overleveraged, which damages the company more significantly during an industry downturn as we have seen in recent weeks.
At the end of the day, COLM's management team is all about catering to their shareholders. Whether this is through dividends or safely managing its resources during an industry wide recession, we strongly believe that COLM is one of the safest if not the safest way to play the struggling retail and consumer sector.

Autohome (NYSE:ATHM) has struggled throughout the last month or so, however the numbers just don't add up. It recently received a bid from a consortium of investors for $31.50/share. Shortly after this newsline ATHM quickly trade from about $32.00/share to about $25.00/share within a matter of weeks. The reason behind why the market overreacted to this news is beyond us, but we confident that this exaggeration opens up a great big opportunity for investors.
ATHM also forms a Special Committee to consider a bid to take it private. We understand the reasoning behind this as ATHM is a company based in China, and therefore is overexposed to a lot of global macroeconomic and geopolitical risks.
We do agree that the overall market should be concerned with these risks, however we believe that management is taking the necessary steps to eradicate these massive risks. Is might seem extreme to take the company private in order to eliminate these risks, but if that is the necessary step to take in order to protect its investors we believe that management will also be working on a middle ground between taking no action and taking the company private.
As far as fundamentals go, ATHM is very conservative from a value and growth perspective. It is not leveraging its assets nor is it losing money. What stands out to us the most is its management team's ability to manage the company's resources as portrayed by its ROA, ROE, and ROI. Its ROE of 23.26% is almost 3x the industry average. Between its strong management effectiveness and also management's consideration of taking the company private, we believe that in the long run the risk to reward is skewed in the investor's favor.
Disclosure: I/we have no positions in any stocks mentioned, but may initiate a long position in CRUS, AAPL, SWKS, ATHM, COLM over the next 72 hours.
I wrote this article myself, and it expresses my own opinions. I am not receiving compensation for it (other than from Seeking Alpha). I have no business relationship with any company whose stock is mentioned in this article.