The Dreamliner deferred costs are extensively covered in my articles. In most articles I have a look at how deferred costs developed and how those compare to my expectations. In other articles I check whether the ultimate goal is still achievable.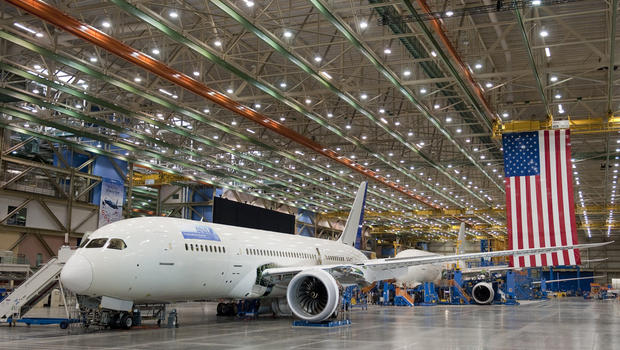 In the past I have refrained from sharing my own findings for deferred costs to completely flat out. However, following my article Boeing: 1,300 Dreamliners, Will It Be Enough? I received a lot of comments on the things that I do or do not implement and have received some links towards other analyses. Additionally, some people sent me their own calculations.
Although I am a big fan of investors that do their own due diligence and gather knowledge from various sources, I think some make rather big mistakes caused by unreliable interpretation of data and/or flawed analyses by other parties.
Before I do my assessment on the break-even point for the Boeing (NYSE: BA) 787, I think it is important to address these common mistakes and flaws. In the end a similar result might roll out, but it is more important to understand how you got to the end result. It is also important to understand that some methods are being used in the wrong way, thereby sketching either a too grim or too rosy image.
In a previous article I treated the flawed use of data analysis to calculate the 'break-even' point for the program.
In this article I will deal with the learning curve and explain why this curve is important, but not all-decisive.
One reason to be aware of the learning curve is because it better represents efforts in cost cutting than just linearly building off deferred costs and calculating the average required contribution to deferred cost reductions.
The learning curve
The learning curve basically is an exponential decay curve, that is based on findings that cost reductions can be realized by repetition of certain tasks, by repetition one becomes more proficient in performing a certain task. The common learning curve for assembly of aerospace products is 85%. This means that every time cumulative production doubles, the production costs come down by 15%.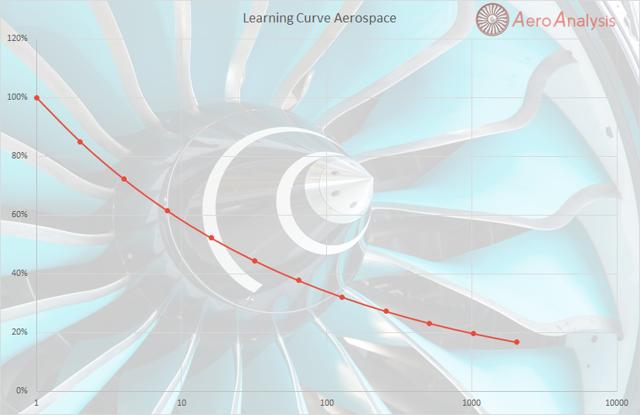 Figure 1: Learning curve aerospace industry (Source: AeroAnalysis.net)
Whereas the traditional curve for the industry is 85%, a rough calculation showed that the Boeing 787 seems to be closer to a curve of 80% indicating a 20% decrease each time cumulative production doubles up until the 393th delivery.
The learning curve on the Boeing 787 is strong, but I think that the repetition element is not the holy grail towards Boeing's effort in cutting costs. This is also supported by the observation that Boeing's curve is beating the industry average.
Two things that I see as more predominant in the effort to cut costs are increases in production rate, supplier contracts and reviewing the use and re-use of material.
Rate increases
Boeing has increased the production rate to 12 per month this year and is aiming for another increase by decade-end. The combination of installing equipment and lessons learned for faster flow times, allow for higher production meaning that the same line can produce more aircraft with the same number of labor costs or in other words: Lower costs per aircraft. This of course is related to the learning curve.
Supplier contracts
Boeing's Partnership for Success program is probably key to pushing down costs. On one side Boeing is actively involved with its partners to ensure 'success' for both. In reality Boeing's view is that success for Boeing means success for its suppliers. So if Boeing is bleeding, so will its suppliers. On the Boeing 787 program Boeing is actively pressuring suppliers to decrease sales prices. Especially suppliers with higher margins are likely to be pressured to lower sales prices. So in fact Boeing is using its partnership program as an effective leverage in its cost cutting process.
Use of material
The Boeing 787 makes use of some advanced technology in order to achieve Boeing's promises on fuel burn improvements. Boeing is actually meeting and exceeding its promises. This of course improves the aircraft's competitiveness. On the other hand, it also gives Boeing the space to review the design and replace some part with less expensive ones.
Boeing uses about $17 million worth of titanium on the Boeing 787. Titanium, due to its high costs is one of the last options engineers consider, but the material does have some better material properties compared to aluminum. I do not expect Boeing to make big changes, but it will certainly consider to use aluminum where it can.
Another way to reduce costs is by re-use of material. For Titanium it is not uncommon that after tooling only a few percent of the material is being used in the product. Boeing will likely be able to cut costs by efficiently using material.
Conclusion
Although learning by repetition is an important driver of cost reduction. I think most of Boeing's cost cutting on the 787 production will come from leveraging its partnership program and efficient use of costly materials.
If you would like to receive updates for my upcoming articles, please click the "Follow" text at the top of this page next to my profile.
Disclosure: I am/we are long BA.
I wrote this article myself, and it expresses my own opinions. I am not receiving compensation for it (other than from Seeking Alpha). I have no business relationship with any company whose stock is mentioned in this article.