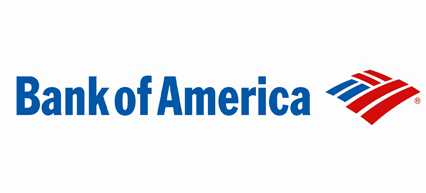 Stock up- and downgrades can have an immediate effect on the shares of a company. More than just a few investors take their cues from Wall Street, which is paid handsomely for writing up timely stock research, and many investors react on it, too. A stock upgrade, therefore, may translate into investors rushing to buy the stock, whereas a stock downgrade may tempt investors to sell the stock. In both instances the public reacts to the 'rating action'.
That being said, though, doing nothing in light of a stock downgrade may be the best course of action. A case in point is Bank of America (NYSE:BAC) that received a rating 'downgrade' from Keefe, Bruyette & Woods at the beginning of the week. The analyst not only downgraded Bank of America's shares from 'Outperform' to 'Market Perform', but also reduced Bank of America's price target a dollar from $17 to $16.
The downgrade raised some eyebrows because Bank of America overwhelmingly receives bullish ratings along with positive analyst commentary, largely due to its outsized discount to the bank's accounting book value. I discussed Bank of America's valuation issue in my last piece on the bank, titled "Bank Of America: 5 Reasons Its A No-Brainer".
The valuation discrepancy is worth mentioning again in light of Bank of America's latest downgrade since Keefe, Bruyette & Woods' updated price target implies (only) 14 percent upside. To be clear here, 14 percent appreciation potential is not bad at all, but it is worth recalling here that Bank of America's accounting book value at the end of the March quarter was $23.12/share. Assuming that Bank of America's share price will edge up to the bank's accounting book value over time (likely a multi-year investment case), I think Keefe, Bruyette & Woods dramatically underestimates the potential for capital growth for Bank of America. If Bank of America's accounting book value is the yardstick, the bank has actually closer to 65 percent upside.
I am not alone in my assessment that Bank of America has been kicked into the bargain bin. According to MarketBeat, a website that consolidates Wall Street's stock research, twenty-one analysts out of twenty-eight rate Bank of America's shares a 'Buy' (75 percent), whereas six analysts rate the bank a 'Hold' (21 percent), and only one analyst thinks investors should sell Bank of America. Wall Street's consensus price target for Bank of America's shares sits at $17.83, implying 27 percent upside, which sort of suggests that the latest downgrade falls off a little on the bearish side. Best course of action: Ignore the downgrade.
Your Takeaway
As far as I am concerned, investors should NOT react to the latest downgrade. In fact, the majority of analysts still think highly of Bank of America (and so do I), and that is largely due to the big embedded discount to accounting book value, which makes Bank of America kind of a gem. Bank of America's shares are effectively 61 cent dollars, implying a steep margin of safety for investors and a very favorable reward-to-risk ratio. Any dip in share price is an opportunity to double down IMO. Buy for capital appreciation.
Disclosure: I am/we are long BAC.
I wrote this article myself, and it expresses my own opinions. I am not receiving compensation for it (other than from Seeking Alpha). I have no business relationship with any company whose stock is mentioned in this article.