Unsecured and 2lien notes of Peabody Energy Corp. (OTCPK: OTCPK:BTUUQ) - formerly trading as (NYSE: BTU) - are trading at prices higher than pre-bankruptcy filing because the prepetition lenders may not have as a secured claims as they have asserted. The outlook for shareholders, however, remains bleak as the coal industry is having a very difficult time trying to stabilize.
The ad hoc committee of senior noteholders filed an objection (doc 436) to final approval of DIP financing in federal bankruptcy court. They objected to additional waivers in DIP agreement, but one of most important statements by the ad hoc committee was regarding the dollar amount of secured claims that the prepetition lenders actually had. The first lien loan agreement 6.16g is in dispute. (note: I will post in the comment area 6.16g - it is too long for the article) Using the 1st quarter 10-Q financial figures, the cap amount of the secured claim was only $494 million. This is called Principal Property Cap and is calculated at 15% of the consolidated net tangible assets-CNTA-less $50 m. In reply by agent (doc 474) for the DIP financing, it was asserted that ad hoc committee was in error and the cap was over $1.3 b. The agent also pointed out that the 1liens were also secured by 2/3 claim on shares of the Australian operation.
The 1lien holders, in the opinion of the senior holders, were attempting to get a more secured position than they even had before Peabody filed for bankruptcy. This will be an ongoing battle between the 1liens, led by Franklin, and the ad hoc committee.
An agreement was reached just prior to a hearing on the DIP financing on 5/17/16. The ad hoc committee was given some concessions from the lenders in an effort to get the DIP issue finalized. The critical CNTA issue has not been resolved. At one point it was expected that the cap issue would be resolved within four days after the court order on DIP, but it seems that it could be weeks before an agreement will be reached.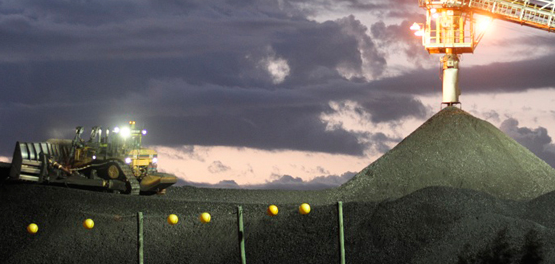 The members of the ad hoc senior noteholders committee include Aurelius Capital Management, Elliott Management, Capital Research and Management, and Centerbridge Partners. They hold about $1.7 billion senior notes or 44.36% of all senior notes. Some of the members also own other Peabody debt, including part of the DIP loan. Some may find it odd that they were fighting the DIP issue when they are part of the DIP group. Their holdings, however, of the DIP are minor compared to their senior note holdings.
Aurelius Capital Holdings recently filed their holdings with the SEC. Their modest holdings of the Peabody's convertible junior bonds remained the same and no other Peabody holdings were reported. This indicates that Aurelius holds their senior Peabody notes in a non-reporting entity.
One reason that the unsecured creditors (and common stockholders) don't want to give any more security to 1lien holders because they want 1lien to be dependent upon their lien on the shares of the Australian operations. Remember the lien is on the shares and NOT the actual assets. This is a critical bargaining tool - "you don't give us $$ we will put you into administration in Australia". In administration, it would be up to an appointed administrator in Australia to determine how much, if any, the shareholder (only one shareholder) of the Australian assets would get. In addition, it could be a few years, not months, before there would be any indication of the amount to be paid.
Peabody recently reported first quarter results and they were terrible. How much were the results impacted by expected bankruptcy filing is open for debate.
This is for 1st Q from 10-Q
| | | | | | |
| --- | --- | --- | --- | --- | --- |
| | Revenue | $mil | | EBITDA | $mil |
| | 2016 | 2015 | | 2016 | 2015 |
| Power River | 336.1 | 508.9 | | 73.8 | 140 |
| Midwestern | 199.6 | 275.7 | | 60.6 | 79 |
| Western | 112.5 | 189.4 | | 20.1 | 52.5 |
| Australian Metcoal | 205.1 | 333.3 | | -37.3 | 13.6 |
| Australian Thermal | 176.7 | 214.9 | | 42.9 | 48.3 |
| Trading/brokerage | -8.8 | 16.7 | | -18.8 | 3.8 |
| Other | 6.1 | 8 | | -111.2 | -171.6 |
The Australian operations seem to be slowly slipping closer to going into administration. First quarter results in Australia were terrible. A negative EBITDA of $37.3 m for metcoal and only $42.9 m for thermal coal. They even sold metcoal land recently for $(AUD)104m to Pembroke Resources in an attempt to raise cash. It remains to be seen if the property was sold significantly below its book value and will result in reporting a loss on the sale. The actual assets are not operating and it may be years before they begin mining. (As part of the sale agreement Peabody will also receive an undisclosed royalty). The much delayed sale of Wilkie Creek mine has been terminated.
It seems that even the local Australian press and environmental groups are questioning how long before Peabody goes into administration. A recent article in the Sydney Morning Herald raised many issues about the financial solvency of the Australian operations. Many are also worried about the government getting stuck with future reclamation expenses.
Alpha Natural Resources and Arch Coal
Looking at the plans and news event regarding two other major coal companies in Ch. 11 indicate what could happen with Peabody. It is interesting that neither company directly cancelled their unsecured notes/bonds. They may actually receive something.
Both Alpha Natural Resources (OTCPK: OTCPK:ANRZQ) and Alpha Coal (OTCBK: ACIIQ) have filed re-organization plans that did not cover reclamation. It is completely irresponsible to create a re-organization plan that does not fully incorporate the financing of future mine reclamation expenses. Arch just mentions reclamation as a risk factor and Alpha stated that it will consider the issue going forward. The court will never approve the plans without more detailed provision for reclamation. Environmentalists would file a motion in federal court to close their mines immediately without complete coverage of future reclamation and would have a very good chance in succeeding.
Common stockholders would get nothing and have their shares cancelled under both Alpha's and Arch's current re-org plans. There is some nominal amount expected to be paid to unsecured debt holders in both plans. In Arch's plan (doc 760) filed 5/5/16, "Each holder of an Allowed General Unsecured Claim shall be entitled to receive its Ratable Share of the value of the Debtors' Unencumbered Assets, if any, as of the Effective Date, less (I) the Prepetition Lender Adequate Protection Claims and (ii) a fair allocation of all payments made in respect of DIP Facility Claims, Administrative Expense Claims and Priority Claims, in each case, whether paid during the course of the Chapter 11 Cases or pursuant to the Plan, such value to be distributed in a form to be determined by the Debtors with the consent of the Majority Consenting Lenders." It is unclear what that amount would be. It could be a prorate share of nothing.
Alpha's new amended plan (doc 2422) filed 5/14/16 estimates the value to be paid to unsecured holders would be 1-2.5% of their claim. (The notes are currently selling at a discount to this amount.) As I forecasted in my articles last year about Alpha, the bonds that were supposed to be paid on 8/1/15 (Massey Conv. bonds) were assigned to their own class-class #4-and are getting preferred stock with a non-estimated value under the plan.
A Virginia environmental group, Virginia Conservation Legacy Fund, that is purchasing mines from Patriot Coal, seems interested in acquiring Alpha's mines. The group would pay $400m cash, $250m new capital, and assumption of reclamation liabilities. They would start closing some of mines in the East and use cash flow from the other operating mines to cover reclamation. Eventually all the mines would close. The mines in Wyoming could be the last to close in an undisclosed timetable. Fewer operating mines could help BTU as supply decreases there could be an increase in demand/prices for coal.
Earlier this year, a group of Alpha secured creditors has made "credit bid" of $500m for mines and natural gas ventures. The credit bid uses the face value of the secured claim as payment, which in this case is significantly less than $500 m, instead of actual cash. Some feel that Alpha is selling off assets without providing for reclamation and is actually headed to changing from Ch.11 to a liquidating Ch.7.
Conclusion
The dispute between the ad hoc senior noteholders committee and the 1liens is critical to determining what, if any, value will be assigned to unsecured and 2lien noteholders in a re-org plan. An extremely long litigated bankruptcy is the only remote way for common shareholders to get anything. At this point, I would expect that the common shares will be cancelled and shareholders would get nothing.
I think that some debt holders are remembering that a fund associated Elliot Management and Aurelius had an Argentine naval vessel seized in Ghana because Argentina did not pay the notes the hedge funds owned. These guys are aggressive and are often called vulture investors. I expect that the size of the "pie" for both unsecured and 2lien holders will be greater than Arch's and Alpha's portion, but the coal market continues to be very weak. With other mines possibly being closed by other coal companies, Peabody could be positively impacted. A possible indication of the size of the pie could happen when Peabody soon files its required monthly financial statement with the court (not the SEC).
I have maintained my positions of Peabody's debt. It is an extremely risky investment, but there is potential for gains even at prices higher than before the bankruptcy filing.
Disclosure: I am/we are long BTU DEBT.
I wrote this article myself, and it expresses my own opinions. I am not receiving compensation for it (other than from Seeking Alpha). I have no business relationship with any company whose stock is mentioned in this article.
Editor's Note: This article covers one or more stocks trading at less than $1 per share and/or with less than a $100 million market cap. Please be aware of the risks associated with these stocks.