Starbucks (NASDAQ:SBUX) has been struggling following its earnings report. I'm sticking to the rationale that long-term investors - particularly those that enjoyed the 46% gain in 2015 - should find the company's results more than satisfying and view the stock's 8.5% year-to-date drop as typical for a stock that has rallied so much over the past year.
A few weeks ago, I reiterated that stance when I suggested investors could generate a 13% yield and buy Starbucks at a big discount to today's prices. Thankfully for me, a number of users commented with similar and in some cases better strategies, depending on what type of investor you are.
For my strategy to be successful though, I need a slightly deeper pullback in the stock, which may not be that hard to get, especially if the company's next earnings results are in line or slightly below analysts' expectations.
While a lot goes into a company's results, there's one catalyst in Starbucks' case that could make the difference: the company's new loyalty program.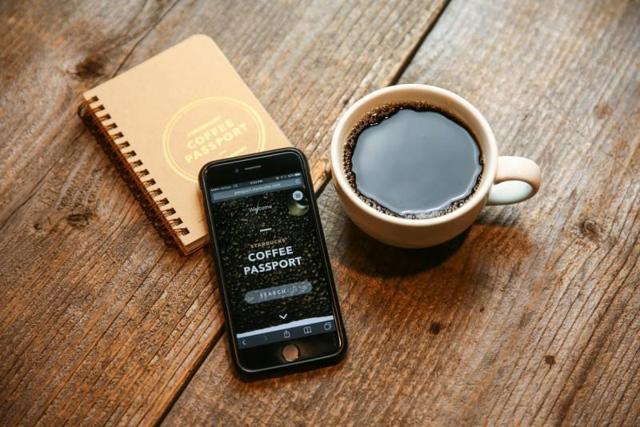 In a nutshell, Starbucks went from rewarding customers per transaction, to rewarding them based on dollars spent. For example, if I bought lunch and a drink for $12, previously I would only get 1 star - the same amount that someone buying a $2 coffee would receive. Now, I would receive 24 stars for that purchase.
Previously, 12 stars equaled one free drink or food item. Now, you need 125 stars. Honestly, I don't know if you can say either system is "fair," as you will find opposition to both. On one hand, the average coffee-a-day customer no longer gets as many rewards, while at the same, those who typically spend more at Starbucks are now being rewarded for more too.
Case in point, I typically only go to Starbucks when on long drives, which is generally with my wife. Stopping and getting two drinks plus any food could cost anywhere between $5 and $20, depending on the order. After spending an Andrew-Jackson-soon-to-be-Harriet-Tubman, getting one measly star didn't seem worth it. Now, I'd get 40.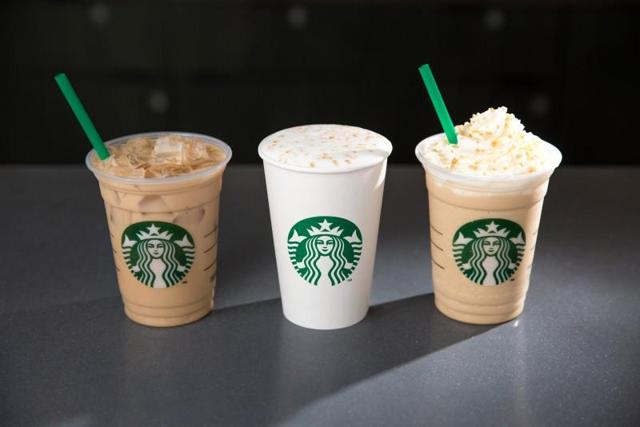 So How Does It All Shake Out?
The new program is simple; it rewards the most loyal and highest-spending customers, while taking away from the lower spenders. On paper, this makes sense, as it expands margins by encouraging high-spenders to buy higher-priced food and beverage items.
While at first there was backlash, it seems unlikely to me that a vast number of Starbucks customers would stop going simply because of the change in rewards. After all, it's not the "Gold Status" they went there for, it was the coffee. In the company's most recent earnings call, COO Kevin Johnson shed some light on the situation (emphasis added):
The changes in our rewards program will be accretive to comps over time…we anticipate a shift of about one point of comp between transition and ticket. Also, we may see some noise in Q3 comps as customers react to the new changes.
"Noise" doesn't sound good. This could be the trigger to hinder sales or comps just enough to cause Wall Street disappointment come July, when the company is scheduled to report next.
Johnson explained that the old system was causing customers to split up orders on multiple transactions, slowing down baristas and lengthening lines. In the long term, I agree that this was the right move to make. It not only rewards the company's highest-spending customers, but it makes its operations more efficient.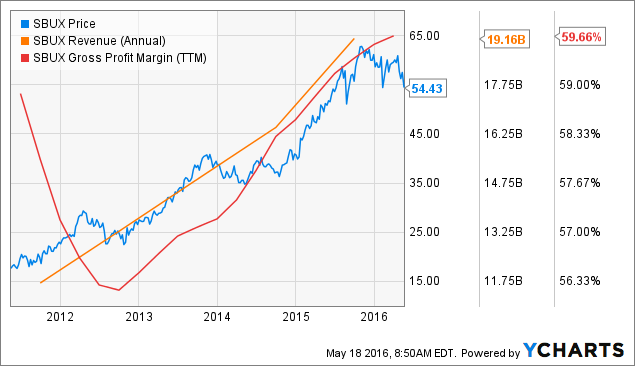 According to Thomson Reuters, the initial angry response by customers is starting to die down. That's good for business, and as I suspect, I believe this will be a temporary event.
Starbucks will probably lose a few customers who angrily go to Dunkin' Brands (NASDAQ:DNKN) or elsewhere because they no longer get a free cup of coffee every two weeks under the new program. But undoubtedly, many customers will simply move on and let the whole thing blow over.
In the end, this should translate to higher margins and possibly improved sales. Surely, for smoother operations as well.
As for investors, they could be concerned about a possible hit to the share price. The way I look at it is perhaps a bit too optimistic. If there's no negative impact, then the transition occurred more smoothly than expected. If there is a negative impact, it's likely to be temporary, as is the hit to the stock price. As a result, and all else being equal, I would be a buyer on a third-quarter earnings pullback.
Disclosure: I am/we are long SBUX.
I wrote this article myself, and it expresses my own opinions. I am not receiving compensation for it (other than from Seeking Alpha). I have no business relationship with any company whose stock is mentioned in this article.