Let me start this article in an unusual way - by dismissing my own headline. The fact is, I don't really believe that every Dividend Growth Investing practitioner must own 45 companies.
That happens to be the number of positions my wife and I own today. And although I do believe it is a good number for us (give or take a few), I'm not pushing 45 (or 25 or 65) for anybody else.
See, this isn't an exact science ... even if some folks insist it is. Some say there is "proof" that the ideal portfolio size is 20-30 companies, although I have yet to see a convincing study proving any such thing for today's investors.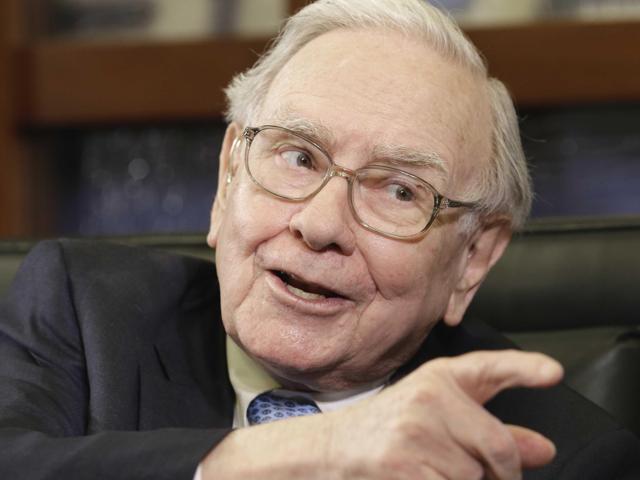 Some cite old quotes from Warren Buffett - whose own Berkshire Hathaway (NYSE:BRK.A) (NYSE:BRK.B) recently added Apple (NASDAQ:AAPL) to a portfolio with dozens of holdings. Some turn to the theories of investing guru Benjamin Graham, whose 1976 death predated the World Wide Web's existence by 13 years.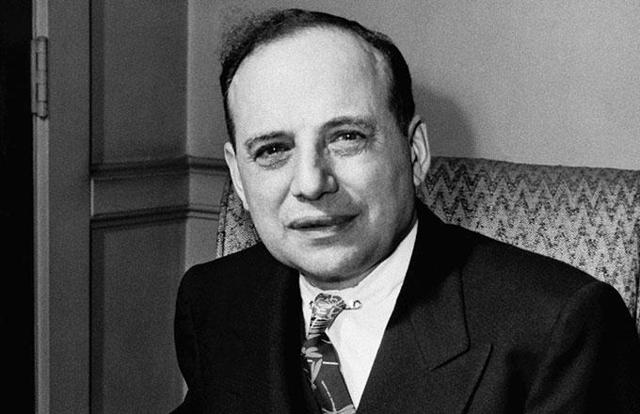 The only thing Ben Graham knew about Apple was that one a day kept the doctor away.
Within the comment stream of my previous article - OK, I Admit It: There's Life Beyond The Dividend Growth 50 - one reader steadfastly claimed that no intelligent investor would own more than 30 or 35 companies. As "proof," he offered this Investopedia answer to the question, "What is the ideal number of stocks to have in a portfolio?"
First off, there is no single correct answer to this question ...

... The more equities you hold in your portfolio, the lower your unsystematic risk exposure. A portfolio of 10 stocks, particularly those of various sectors or industries, is much less risky than a portfolio of two. Of course, the transaction costs of holding more stocks can add up, so it is generally optimal to hold the minimum number of stocks necessary to effectively remove their unsystematic risk exposure. What is this number? There is no consensus answer, but there is a reasonably certain range.

For investors in the U.S., where stocks move around on their own more (are less correlated to the overall market) than elsewhere, the number is about 20 to 30 stocks. Predominant research in the area was conducted prior to the revolution of online investing (when commissions and transaction costs were much higher), and most research papers put the number in the 20-30 range. More recent research suggests that investors taking advantage of the low transaction costs afforded by online brokers can best optimize their portfolios by holding closer to 50 stocks, but again there is no consensus.
Three times, whoever authored this Investopedia answer acknowledged that there either is "no consensus" or "no single, correct answer." The writer also admitted that studies suggesting 20-30 as ideal were outdated, and he or she went on to say that 50 positions might be optimal now.
Sounds like "proof" to me!
I don't know about you, but I'm always leery of "one size fits all" rules or guidelines, whether about investing or anything else in life.
The Drive To 45
So why do my wife and I own 45 companies? The simplest response is another question: Why not?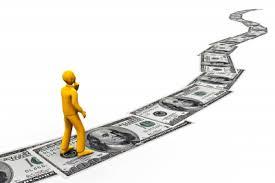 I didn't start down the DGI road to financial freedom 4-plus years ago saying, "You know, we must get to 45 companies by May 2016. Not 44 ... not 46 ... but precisely 45!"
It just turned out that way. We sold some mutual funds and bought some individual companies. My wife's employer began offering a brokerage option to 401(k) participants and we purchased more companies in that account. We maxed out our Roth IRAs every year and bought still more stocks.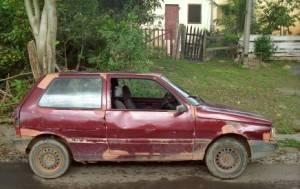 As I got more proficient at evaluating a company's fundamentals and determining its valuation, my confidence as an investor grew. I'm happy to say we've been successful - despite buying a few clunkers along the way.
As a result, 5 holdings became 10 ... and 10 became 20 ... and 20 became 30 ... and so on until we reached the magical, mystical 45. Long live 45!
Here is our portfolio, in order of annual income generated:
DGI SUPERSTARS

INC PCT

$ PCT

ROLE PLAYERS

INC PCT

$ PCT

EXTRAS

INC PCT

$ PCT

AT&T (NYSE:T)

4.9

3.4

Verizon (NYSE:VZ)

2.7

2.1

Omega Healthcare (NYSE:OHI)

2.8

1.3

Johnson & Johnson (NYSE:JNJ)

4.9

5.9

Southern (NYSE:SO)

2.7

2.0

BCE (NYSE:BCE)

2.4

1.7

Philip Morris (NYSE:PM)

4.8

4.0

PepsiCo (NYSE:PEP)

2.5

2.9

Ventas (NYSE:VTR)

2.2

1.7

ExxonMobil (NYSE:XOM)

4.8

4.8

Kraft Heinz (NASDAQ:KHC)

2.3

2.9

Welltower (NYSE:HCN)

2.1

1.5

Chevron (NYSE:CVX)

4.4

3.5

Emerson Electric (NYSE:EMR)

1.9

1.8

Main Street (NYSE:MAIN)

1.9

1.0

WEC Energy (NYSE:WEC)

4.3

4.4

Target (NYSE:TGT)

1.8

2.1

National Retail (NYSE:NNN)

1.1

1.0

Coca-Cola (NYSE:KO)

4.2

4.6

Dominion (NYSE:D)

1.8

1.6

Gilead Sciences (NASDAQ:GILD)

1.1

1.6

McDonald's (NYSE:MCD)

4.1

5.0

Deere (NYSE:DE)

1.6

1.9

Kinder Morgan (NYSE:KMI)

0.7

0.8

General Mills (NYSE:GIS)

4.0

4.7

Amgen (NASDAQ:AMGN)

1.5

2.0

BHP Billiton (NYSE:BBL)

0.4

0.5

Altria (NYSE:MO)

4.0

3.8

Avista (NYSE:AVA)

1.5

1.5

Telus (NYSE:TU)

0.1

<0.1

Procter & Gamble (NYSE:PG)

4.0

4.0

AbbVie (NYSE:ABBV)

1.4

1.2

TOTALS

14.8
11.1

Realty Income (NYSE:O)

3.7

3.3

SCANA (NYSE:SCG)

1.3

1.3

3M (NYSE:MMM)

3.5

4.5

Microsoft (NASDAQ:MSFT)

1.2

1.5

TOTALS

55.6

55.9

Walgreens (NASDAQ:WBA)

1.1

1.9

Boeing (NYSE:BA)

0.8

0.9

Qualcomm (NASDAQ:QCOM)

0.7

0.6

Lockheed Martin (NYSE:LMT)

0.7

0.8

Apple

0.5

0.6

Starbucks (NASDAQ:SBUX)

0.4

1.0

Nike (NYSE:NKE)

0.2

0.6

McKesson (NYSE:MCK)

0.1

0.7

Costco (NASDAQ:COST)

<0.1

<0.1

TOTALS

28.7
31.9
(KEY: INC PCT is income each company produces as a percentage of our overall stock portfolio; $ PCT is dollar value of each company as a percentage of our overall stock portfolio. NOTE: Percentages in neither column add up to 100%. This is because DG50 positions that we do not also hold in our personal portfolio produce about 0.9% of our total income and 1.1% of our dollar value.)
Does Size Matter?
As you can see, some of our positions are tiny. Costco and Telus, for example, each makes up less than 1/10th of 1% of our portfolio's dollar value. Stakes of 1% or less include BHP Billiton, Nike, Apple, Qualcomm, McKesson, Lockheed Martin, Kinder Morgan, Boeing, Starbucks, Main Street and National Retail.
So why even bother owning them? That's a legitimate question, and I'll try to provide a legitimate answer.
We bought 4 shares of Costco on Dec. 16, 2014. That's the same day we funded the Dividend Growth 50 portfolio, and I was curious to see how Costco, a company whose business model I've long admired, would compare over time. I'd like more COST, but the price never seems attractive because the company is so popular!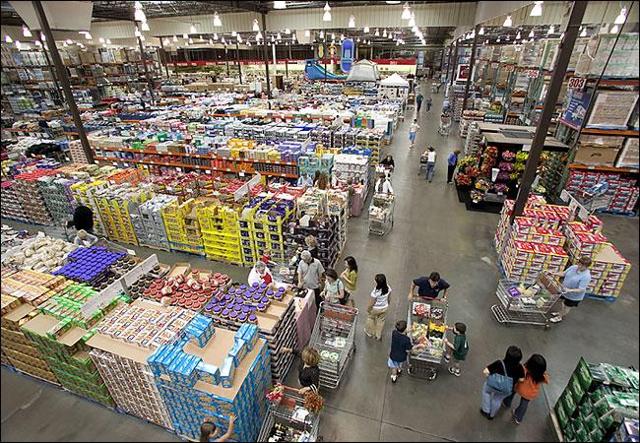 We are buying Canadian telecom Telus through Scottrade's unique FRIP plan, which lets an investor use dividends from one company to make commission-free purchases of another. Using the dividends from MAIN, it will be quite some time before TU is a "full" position.
Nike, Apple, McKesson, Boeing and Starbucks are newer positions we plan to build gradually, when funds are available and valuations are reasonable. Why do we only have small positions? Hey, you have to start somewhere!
Our Lockheed Martin stake was bought in 2014 using a direct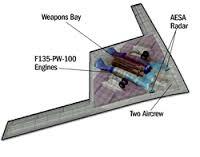 reinvestment program. When the DRiP raised fees, however, we exited the plan. And as LMT's share price accelerated dramatically, we stopped buying it. How was I supposed to know it was still a "bargain" even after it zoomed past $200? Silly me ... I underestimated how doggone much we humans like to blow things up!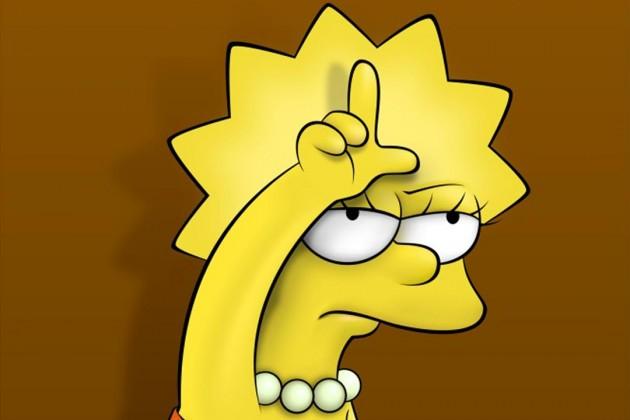 Qualcomm was our first tech purchase after restructuring our portfolio and I thought it was a solid one. Its dividend has grown wonderfully and QCOM has the cash to keep it growing, but the company has been a total-return loser almost since our purchase.
Four To Sell?
BHP Billiton, Kinder Morgan, Main Street and National Retail all were bought during my reach-for-yield days before I started accentuating quality. So far, I'm batting .500 on the four; that's impressive in baseball but far less so in investing.
At one time or another, I have thought about selling each of them - and in fact we did sell half of our KMI stake at $34 about a year ago, thank goodness. Would dumping those four companies now improve the overall, long-term quality and outlook of our portfolio? Maybe, maybe not.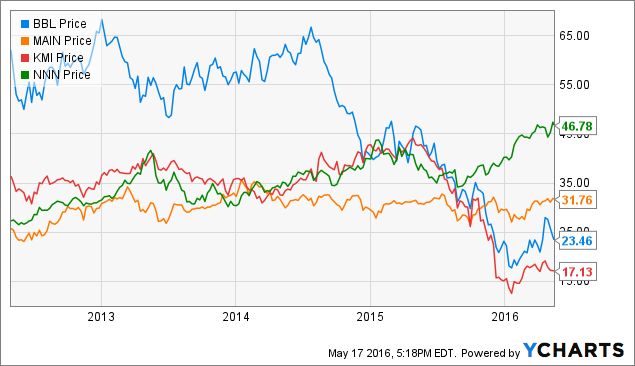 That both BBL and KMI significantly cut their once-robust dividends makes it tempting to bail on them. Still, they are leaders in their industries, and they have shrunk to such small positions that I'm inclined to see if they can fight back to respectability. (Interestingly, as most of the market cratered Tuesday, BBL gained 3.1% and KMI was up 2.6%.)
Meanwhile, our MAIN and NNN positions have nearly doubled in value during our time as shareholders. Their total returns have more than offset our BBL and KMI losses, and their dividends boost our overall portfolio yield. Simply stated, I'm not in the habit of selling winners.
There. I hope you enjoyed that song-and-dance justifying why those four stocks remain in our portfolio.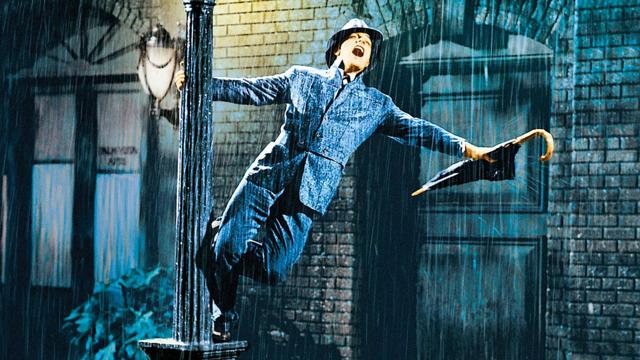 Best Ideas
Believe me, I understand the concept of "best ideas." And I'm not here to claim that our 45th holding is as good an "idea" as our first or third or 10th. That's why we own much less OHI and HCN than JNJ and GIS. That's why our 13 "Superstars" make up 55.9% of our portfolio and are being counted on to produce 55.6% of our income, while our 10 "Extras" represent only 11.1% of our portfolio and are asked to create just 14.8% of our annual dividends.
Thing is, sometimes investors don't know what their best ideas are until they've owned companies for awhile.

We didn't own shares of Kraft until 2014. When we made the purchase, it became our 38th position. That would have led some to argue it was not one of my "best ideas." Well, it turned out to be such a good idea that Buffett teamed with private investment firm 3G Capital to buy the whole doggone company - lock, stock and Cracker Barrel Cheese. Kraft merged with Heinz as part of that transaction, and our position has just about doubled in value. Indeed, it has been one of my very best investing ideas ever.
Meanwhile, I once thought KMI was a darn good idea, and so did millions of other investors. Ugh.
Clean Up That Portfolio, Young Man!
If you told me I absolutely had to get down to 30 positions or else I would be sent to bed without supper, I probably would part with BBL, KMI, MAIN, NNN, TU, BCE, QCOM, AAPL, ABBV, WBA, GILD, DE, TGT, EMR and HCN.
Just like that, our portfolio would qualify as "ideal" in the eyes of some pundits.
But not so fast ...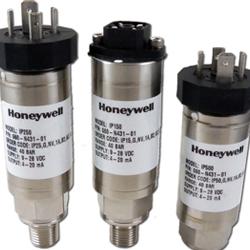 Having sold EMR, I'd want to replace it with Honeywell (NYSE:HON), which has been high on my watch list for a year now. And the only reason I'd have dropped Walgreens was to clear space for CVS Health (NYSE:CVS). And having sold Target, maybe it would finally be time to add Amazon (NASDAQ:AMZN). And with Apple and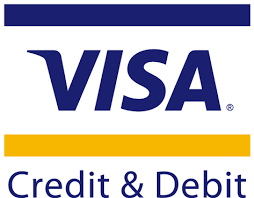 Qualcomm gone, I'd have room for Cisco (NASDAQ:CSCO), the tech giant recently touted by Chuck Carnevale, and Visa (NYSE:V), a growth company I've wanted for some time.
Others I've been eyeing: Northrop Grumman (NYSE:NOC), Unilever (NYSE:UL), Raytheon (NYSE:RTN), Xcel Energy (NYSE:XEL), NextEra Energy (NYSE:NEE), Automatic Data Processing (NASDAQ:ADP), Accenture (NYSE:ACN) and McCormick (NYSE:MKC). Uh-oh ... I'd quickly be back over 40 companies again!
Look, if I truly believe Honeywell and Visa would be great additions to our portfolio and if we have money available to invest, we're supposed to pass on them ... why?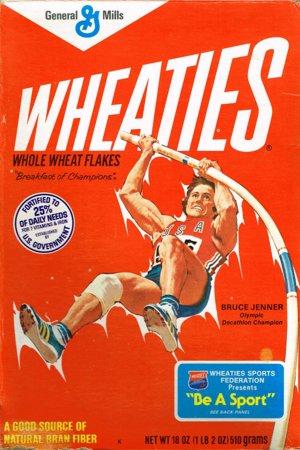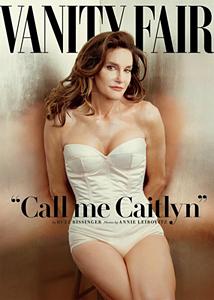 Because 40 years ago, Benjamin Graham wouldn't have approved of us having 40 positions?
Heck, back in 1976 Bruce Jenner was winning the Olympic gold medal in the decathlon. In my experience, all kinds of things can change in 40 years' time, you know what I mean?
Conclusion
Despite what it says in this article's headline, I would never tell a fellow investor that his or her portfolio must contain "X" number of stocks. Whether it's 5 or 20 or 35 or 50 or 100, the number seems pretty arbitrary to me.
Once upon a time, buying stocks meant paying sky-high commissions. Researching a company was an all-day affair. Monitoring investments was a burden. Just keeping up with Wall Street news was a royal pain back in the "good old days."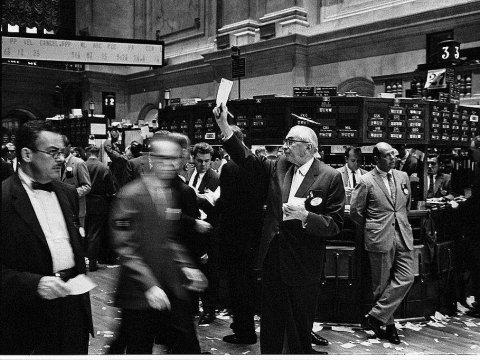 Now, thanks to the Internet, one can conduct due diligence quickly, making it relatively easy to manage a portfolio. If anything, there is almost too much information these days!
The best guidelines are those a person sets for himself or herself. If you believe you can handle only 15 stocks, then that's your ideal number. If 50 seems "right" to you, then it is.
I wouldn't want to manage a portfolio of 100-plus companies, but some successful investors do - and who am I (or Investopedia or Benjamin Graham's ghost) to tell them they're wrong?
Disclosure: I am/we are long MCK, BA, D, VZ, SO, TGT, PEP, KHC, EMR, DE, AVA, AMGN, SCG, WBA, MSFT, ABBV, QCOM, LMT, AAPL, NKE, COST, KMI, VTR, BCE, OHI, MAIN, HCN, BBL, NNN, GILD, TU, T, PM, XOM, JNJ, CVX, WEC, MCD, KO, PG, GIS, MO, O, MMM, SBUX.
I wrote this article myself, and it expresses my own opinions. I am not receiving compensation for it (other than from Seeking Alpha). I have no business relationship with any company whose stock is mentioned in this article.