Valeant Pharmaceuticals (NYSE:VRX) is taking the right steps to turn its business around. There are still moderate risks for the company in the medium term. Fortunately, sentiment is shifting positively and the company is progressing in the right direction. Management is addressing its high debt levels and getting transparent with new drug pricing. The company plans to file its quarterly report on or before June 10, well ahead of a July deadline. There are three reasons Valeant may have bottomed.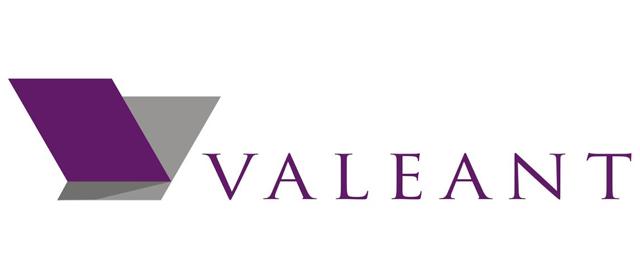 1) Sentiment shifting favorably
Andrew Left of Citron Research is playing the rebound in Valeant while simultaneously hedging the long position with protective puts. This sentiment change, by a person exposing Valeant's problems in the first place, should prove profitable. By simultaneously advocating his short position in Mallinckrodt Pharmaceuticals (NYSE:MNK), negative media attention will now shift in two places. First, bears may turn their attention on Mallinckrodt's aggressive pricing instead. The specialty pharmaceuticals and nuclear imaging company responded, stating "that its growth strategy is focused toward volume, and that it only considers a price hike when the product is being undervalued by the market."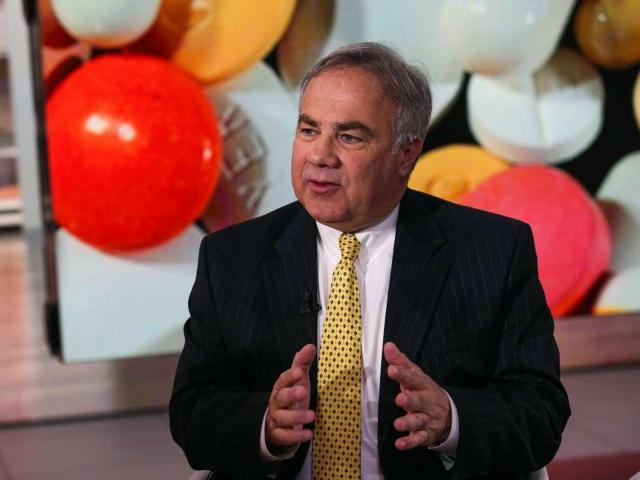 Second, media may now turn their attention to the broken drug reimbursement system. Instead of singling out Valeant, the U.S. Attorney's Office will probe other drug firms. By May 11, prosecutors had already started probing Endo International (NASDAQ:ENDP), Merck (NYSE:MRK), and Johnson & Johnson (NYSE:JNJ). It might not get far. If government imposes restrictions and regulations, it will have the unintended effect of hurting R&D activity in the drug sector.
Further evidence that the market is getting less negative on Valeant is last Friday's rumor that KKR submitted a ~$22 billion bid for the Bausch and Lomb portfolio. Though the bid makes no sense - KKR would pay three times what Valeant paid for it - markets are warming up to Valeant selling assets. The bullish trading action is like that of Chesapeake Energy (NYSE:CHK). In February, when the energy giant denied bankruptcy as an option and opened up to selling its core assets to stay afloat, the stock soared.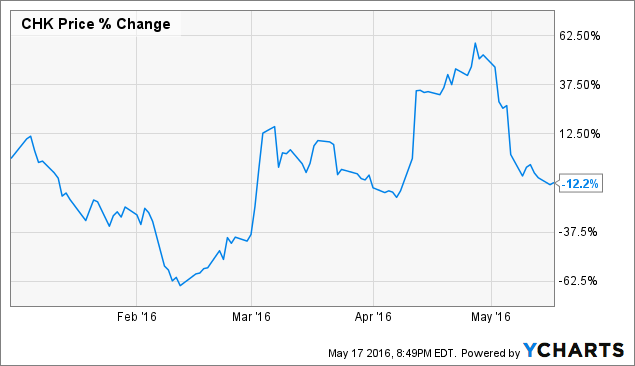 2) Selling pressure waning
The phase of mutual funds and big hedge funds selling their Valeant stock is nearing an end. T. Rowe is the latest fund selling most of its position - 90 percent. Short float on Valeant's stock is also very low, at just 5 percent of float. The low bearishness suggests the stock will respond favorably as the company cuts debt and improves fundamentals.
3) Leadership under Joe Papa
Valeant's new CEO, Joe Papa appeared on Mad Money on May 10. On the interview, the new boss laid out some short-term plans. This included reaffirming the company's importance in the health sector and reiterating the vision: improving patients' lives:
"they [Valeant] have 22,000 people, all dedicated to trying to improve patients' lives. And I think that's a really important, noble-- cause. And I think why-- that's why pharmaceuticals is so important-"
Your Takeaway
Valeant will probably offer speculators double-digit gains as volatility heightens over the next month. The company should report no negative surprises in its next quarterly report. In the meantime, the company is offering conservative rebates that should earn the company some goodwill from its customers.
Please [+] Follow me for continuing coverage of Valeant. Click on my name next to my avatar at the top of the article. Thank you for reading.
Disclosure: I/we have no positions in any stocks mentioned, but may initiate a long position in VRX over the next 72 hours.
I wrote this article myself, and it expresses my own opinions. I am not receiving compensation for it (other than from Seeking Alpha). I have no business relationship with any company whose stock is mentioned in this article.