We are initiating coverage on Tobira (NASDAQ: TBRA) with Buy rating and common stock price target of $ 15 to $ 32. The fair value of common stock is based on our discounted cash flow model using future risk-adjusted revenues from cenicriviroc (CVC) in non-alcoholic steateohepatitis (NASH), reaching peak market share of 5% in the U.S. and Europe by 2030 (patent expiry) and CVC in Primary sclerosing cholangitis (NASDAQ:PSC) with peak market share of 10% in the U.S. by 2030 (discount factor of 15% and 20% in two scenarios).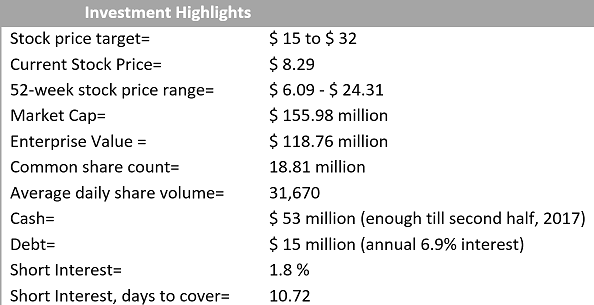 Figure 1: Tobira Therapeutics, investment highlights.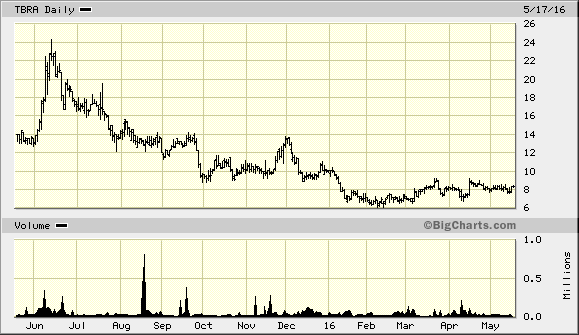 Figure 2: Tobira Therapeutics, common stock price chart.
Investment Thesis: Tobira Therapeutics is a Southern San Francisco based biopharmaceutical company. Tobira's key product in the R&D pipeline is CVC, a CCR2 and CCR5 receptor antagonist, being developed in NASH, PSC and as adjunct therapy in HIV. CCR2 receptors play a key role in insulin resistance and obesity-mediated liver fat deposition. CCR5 antagonism has anti-viral activities, for example in HIV.
NASH is a major cause of morbidity due to liver disease worldwide and is projected to be the leading cause of liver transplants by 2020. The disease has become prevalent due to the obesity epidemic and is believed to affect about 3-5 % of the population in the U.S., Europe and other countries. Currently, there are no approved therapies for NASH. Different therapies for NASH are in development (described in the competition heading), but CVC is the only therapy targeting CCR2/CCR5 antagonism in NASH. Moreover, Tobira is targeting the high-risk NASH population with early liver fibrosis (about 6-10 million patients in the U.S), which is at higher risk of developing liver cirrhosis and liver cancer. CVC has also received Fast Track designation for the treatment of NASH with liver fibrosis in the U.S.(source: company 10-K and 10-Q).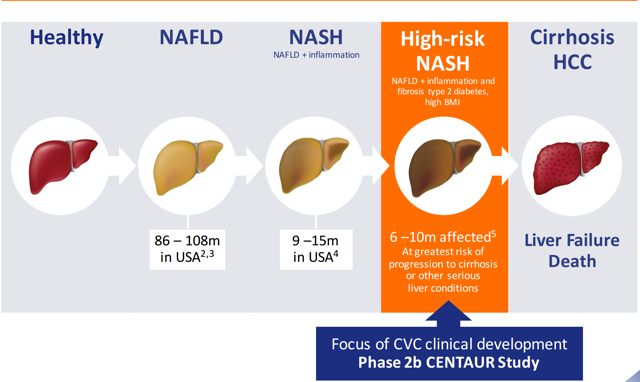 Figure 3: Natural history of non-alcoholic fatty liver disease (NAFLD). The focus of CVC's clinical development is high risk NASH with liver fibrosis (source: company corporate presentation).
CVC is being tested in a phase 2 b study (CENTAUR) in high-risk NASH patients with early liver fibrosis (289 patients, multi-center, randomized, double-blind, placebo controlled study). Majority of CENTAUR study patients have NAS > 5 and moderate to bridging liver fibrosis. The primary end-point of the study is 2 point improvement in NAFLD activity score (NAS) without worsening of fibrosis. The one-year treatment data will be released in Q3, 2016 while the longer-term 2 year data will be released in Q3, 2017. Early preclinical studies of CVC in NASH with fibrosis models were encouraging and the drug was safe in a phase 1 study. In a small clinical study in HIV+ patients, CVC reduced liver fibrosis and had anti-inflammatory effect. Insulin resistance and metabolic abnormalities like hypertryglyceridemia plays a key role in development of NASH and CVC was shown to reduce serum fasting glucose, HBA1C and serum free fatty acid in ORION (phase 2a study of metabolic effects of CVC in obese patients with pre-diabetes or clinical type 2 diabetes).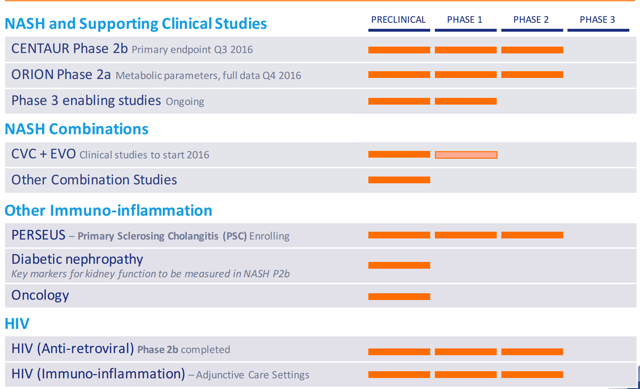 Figure 4: Tobira, product development pipeline.
In addition, Tobira has licensed Evogliptin (DPP4-antagonist) from a Korean company, Dong-A for use in the U.S., Europe and other major markets of the world outside Korea. Merck's (NYSE: MRK) DPP4 inhibitor, Januvia had over $ 5 billion annual sales in diabetes and Evogliptin (EVO) could gain some market share in type 2 diabetes as well. Insulin resistance plays an important role in the development of NASH and Tobira is also conducting a clinical trial using a combination of Evogliptin and CVC in NASH (phase 1 study to initiate in the second half of 2016). DPP4 inhibition has been shown to have multiple beneficial effects in preclinical NASH models, for example improved insulin resistance and reduced fat deposition and inflammation in the liver. We expect even better clinical results from this combination than CVC alone and would watch for the results.
CVC is also being tested in a phase 2 study in PSC, another cause of liver cirrhosis that affects about 44,000 adults in the U.S. with additional 3200 new cases diagnosed every year. CVC has the potential to be a disease-modifying therapy in PSC, unlike other therapies in development. Currently, no medical treatment is approved for PSC and liver transplant is the only effective treatment.
While use of CVC as anti-HIV therapy is not a priority for Tobira at this time, it continues to explore partnerships to develop CVC for this indication.
Near-term catalysts:
- CVC phase 2b (CENTAUR) data in Q3, 2016, one year data readout.
- CVC + EVO phase 1 study to start in second half of 2016.
- CVC phase 2 (ORION) in prediabetes and diabetes, 24 weeks data readout in second half of 2016.
- CVC in PSC (phase 2) results, first half of 2017.
Management:
CEO, Laurent Fischer, M.D.: Former Chairman and CEO of Jennerex, a cancer immunotherapy company which was sold for $ 150 million. Former founder and CEO/president of Ocera Therapeutics (NASDAQ: OCRX) which is developing OCR-002, an ammonia scavenger for use in hepatic encephalopathy. He was also responsible for global launch of Sustiva, the first daily anti-HIV therapy.
CMO, Eric Lefebvre, M.D.: Former Global Medical Affairs leader at Janssen Pharmaceuticals, a Johnson & Johnson company. Former medical advisor for the HIV, HSV vaccines and hepatitis therapeutic areas at GlaxoSmithKline, Canada.
Partnerships and collaborations:
CVC was licensed from Takeda Pharmaceuticals (OTC: OTCPK:TKPYY) under which Tobira will pay development and sales milestone payments as well as high single digit to low double digit percentage of sales of CVC in various indications as royalties. Tobira also has an agreement with Dong-A, a Korean company under which Tobira has received the rights to commercialize EVO in the U.S., Canada, Europe, Switzerland, Austria and other countries outside the Republic of Korea. Tobira will pay milestone payments and high single to low double digit percentage of sales of EVO as royalties. Dong-A has licensed rights to develop CVC in Republic of Korea and will pay tiered double digit percentage of sales of CVC as royalties to Tobira. Tobira has also entered a collaboration with Novartis to provide investigational materials to be studied in combination with CVC.
Intellectual property: Tobira owns various patents related to CVC which will expire around 2030. It has applied for some other patents which might extend the IP protection till 2036.
Competition: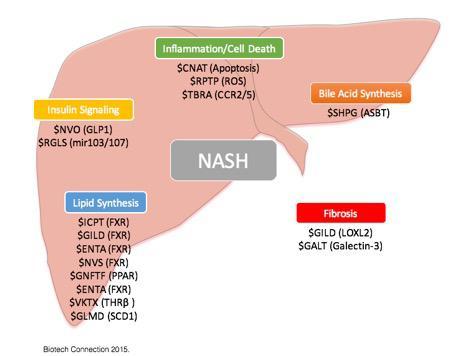 Figure 5: Summary of various NASH therapies under development (source).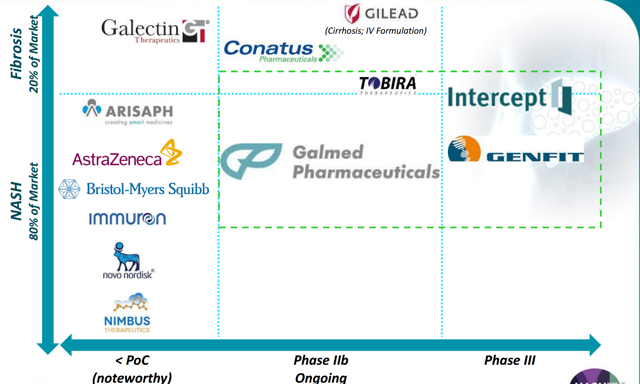 Figure 6: NASH- competitive landscape (source)
Gilead (NASDAQ: GILD) has recently shown interest in the NASH space through acquistions (Nimbus Therapeutics, Phenex Pharmaceuticals). As of May 16, 2016, Catabasis Pharmaceuticals (NASDAQ:CATB) has announced encouraging preclinical results for CAT-2054, SREBP inhibitor in NASH. Genfit (OTC: OTCPK:GNFTF) and Intercept Pharmaceuticals (NASDAQ: ICPT) have their candidate products in phase 3 and Intercept is expected to complete patient enrollment in first half of 2017. Intercept's OCA however, had side effects like pruritus and increase in total and LDL cholesterol (with decrease in HDL) and I expect candidate drugs from Tobira and Genfit to gain larger market share than Intercept. I have previously written articles on some of these companies (Catabasis, Genfit, Intercept and Galmed).
In PSC market, various companies developing drugs are: Intercept, Gilead, Shire and Acorda Therapeutics/ Biotie.
Financials and valuation:
Tobira has cash of $ 53 million, enough to last till second half of 2017. It has debt of $ 15 million (annual interest rate of 6.954%) with interest only payments till December 31, 2016 and then interest+principal payments will June 1, 2019. In our discounted cash flow model, we expect CVC to be launched in the U.S. and Europe in 2019 (for NASH indication) and reach peak 5% market share by 2030 (peak sales of $ 2 billion), then decline at 5% per year after losing patent protection. The probability of success was 20% (as per Milken model) and the annual price of the drug was expected= $ 10,000. Total number of candidate NASH patients in the U.S. and E.U. was expected as 20 million.
In the PSC market, CVC was expected to be launched in the U.S. in 2019 and reach peak 10% market share by 2030, then decline at 5% per year. The annual drug price and the probability were similar as CVC in NASH.
The cost of sales was assumed= 20% of sales, capital expenditure=20% of sales and non-cash working capital=25% of sales as per NYU-Stern data. We used discount rate of 15% in the conservative scenario and 20% in the liberal scenario (higher than 11% calculated by our CAPM model to account for additional risk). All the outstanding claims against the company like stock options liability, outstanding debt, operating lease liability etc. were deducted to calculate the estimated fair value of equity.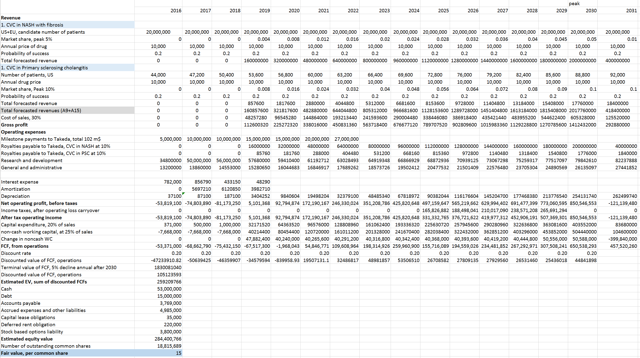 Figure 7: Tobira Therapeutics: Discounted cash flow model
Using these inputs in the DCF model, we estimated fair value of common share= $ 15 to $ 32. The link to the DCF models is here: model 1, model 2.
Risks in the investment: Like all emerging pharmaceutical companies, there is risk that the clinical trials being conducted by the company will fail, regulatory agencies might not approve the drugs and the drugs might not be used by clinicians or reimbursed by insurers. The company will also require more capital to fund its R&D and other expenses in 2017 requiring debt and/or equity financing that might pressurize the common stock.
In conclusion, we are including Tobira Therapeutics in our model portfolio as of 5/17/2016 at an average price of $ 8.29 and common share price target of $ 15 to $ 32. The upcoming catalysts are likely to give boost to the common stock price and we expect CVC to gain market share in NASH. In addition, any plans to commercialize EVO in type 2 diabetes in the Western world might add additional significant future revenue.
Supporting Documents
Disclosure: I am/we are long TBRA.
I wrote this article myself, and it expresses my own opinions. I am not receiving compensation for it (other than from Seeking Alpha). I have no business relationship with any company whose stock is mentioned in this article.
Additional disclosure: This article represents my own opinion and is not an investment advice or solicitation to buy or sell any security. Investors should do their own research and consult their financial adviser before making any investment.