On Friday, May 13, Mechel OAO (NYSE:MTL) announced financial results for 2015. The results show the company brought in revenue in the amount of $3.5 billion, which was 4% more than that in 2014. EBITDA was $626 million, or 54% more than the prior year, with an EBITDA margin of 18%.
Mechel managed to achieve this improvement in financial performance as it began supplying rails to Russian Railways; rail production is the company's highest-margin business and undoubtedly helped increase revenue. The most profitable was its mining business at 25%, leading the metallurgical business with 11% and energy at 5%.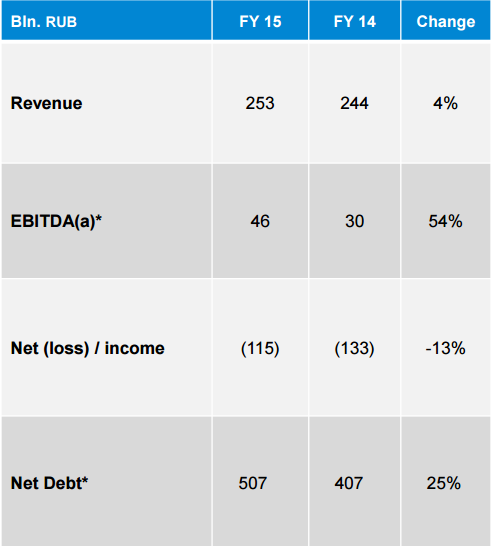 Source: Mechel.com
The company's loss amounted to $1.6 billion, most of which was due to exchange rate fluctuations. Despite the fact that Mechel has recorded losses over the past 4 years, the report pleased investors. But I do not consider this report to be so positive - in the commodities business, a company cannot continue to grow while reporting losses. Hopefully, as the commodity markets normalize, Mechel will turn the corner and regain profitability rather than slide into bankruptcy.
As for debt, clearly not everything is going according to plan. In hopes of reaching a consensus with all its creditors, Mechel has laid out most of its assets on the line. This should be a caution signal for investors: if the company fails again to meet its loan repayment obligations, its underlying assets will be distributed to these creditors. Without stable cash flow or dividends, this threat is very real for Mechel.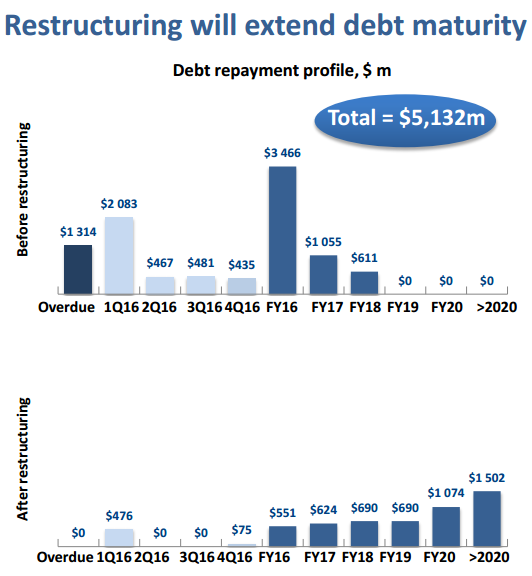 Source: Mechel.com
It is vital to note that the company revealed it would not be able to make production investments without restructuring 9 billion rubles worth of bonds. Mechel's competitors in the steel market do not have such problems, but they are actively refinancing bonds. If the company continues to delay its decision on this issue, I foresee it leading to consequences such as in the case of FESCO.
To crown it all, Igor Zyuzin and his family are currently the beneficiaries of a 55.04% stake in Mechel. Earlier Zyuzin's share was 67.42%, but he sold some part of his shares of Mechel to the investment company UFS Investments Limited.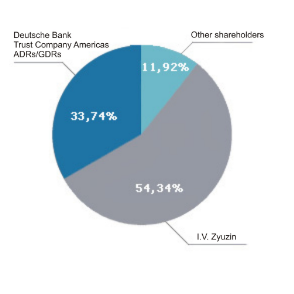 Source: Mechel.com
Conclusion
It should be noted that some positive changes are evident from the annual report, but it is not enough to improve the company's problematic situation. The 2015 results show its net debt increased by 25%, which can significantly impair Mechel's ability to adhere to the debt repayment schedule, which is essential for the completion of restructuring agreements.
On one hand, these are good financial results for 2015 and there is a positive catalyst in the contract with RRW. On the other hand, we see permanent losses and an increase in net debt. I expect the stock to fall in the coming months. Now is the time to take profits.
Disclosure: I/we have no positions in any stocks mentioned, and no plans to initiate any positions within the next 72 hours.
I wrote this article myself, and it expresses my own opinions. I am not receiving compensation for it (other than from Seeking Alpha). I have no business relationship with any company whose stock is mentioned in this article.