Background
France banned fracking (short for hydraulic fracturing) way back in 2011 amidst environmental protest against the unconventional method of oil and natural gas extraction. This hurt Total S.A. (NYSE:TOT) big time when the new ban forced the company to cancel drilling/exploration contracts. France again upheld this 2011 decision as constitutional in fall of 2013, forcing Total S.A. to admit defeat on shale gas.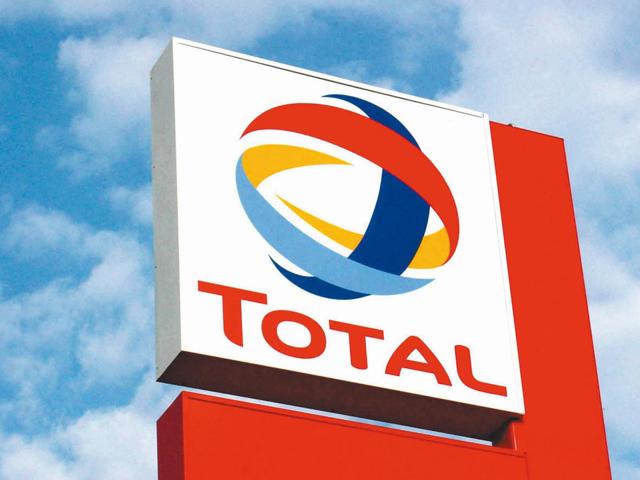 Well... not completely. Total S.A. might have had to give up its dreams of fracking on the French soil, but its dreams of importing cheap U.S. shale gas via LNG (liquefied natural gas) tanker shipments were still alive.
French Energy Minister Segolene Royal Seeks To Ban Imports
Since France banned shale gas extraction in order to protect the environment, French Energy Minister Segolene Royal is looking into ways of banning the import of shale natural gas from the U.S. This poses one major problem... the shale natural gas and the conventional natural gas are mixed homogeneously when it is transported.
As stated by Patrick Pouyanne, chairman and CEO of Total S.A.:
"The gas is liquefied in the U.S., and shale and conventional gas are mixed together in pipelines. You can't then separate them."
Royal even mentioned to the parliament that contracts for delivered LNG between Cheniere Energy, Inc. (NYSEMKT:LNG), Engie S.A. (OTCPK:ENGIY) and Electricite de France S.A. (OTCPK:ECIFY) were approximately 40% natural gas derived from shale drilling.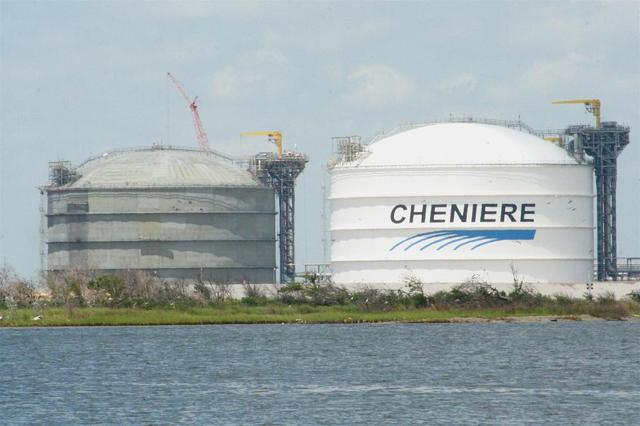 She wants these imports to stop.
If future contracts to import gas from Cheniere are forced to be canceled, that may hurt the company. Presumably, however, Cheniere could find other willing buyers such as Japan to purchase the LNG.
The Argument For France To Keep Importing U.S. Shale Gas
The main argument for the French importers of U.S. shale natural gas is because it is cheap. Very cheap. According to Total CEO Pouyanne, "the price of gas in Europe has dropped because of American LNG." According to data from the IEA, Pouyanne looks to be right about natural gas prices going down for Europe on the whole, however, it may look as if natural gas prices have risen slightly in France over the same period.
So maybe importing shale natural gas from the United States is not so beneficial for France. But regardless, Total's chief seems to be set on importing it one way or another: "We'll buy American gas in one year or two. We plan to import it in Europe or elsewhere in the world."
Futures & ETFs To Watch
We will be watching as the situation in France continues. Besides just watching the companies mentioned above, if Royal makes further steps towards a ban on imports of U.S. shale, traders should be watching both CME U.S. Henry Hub natural gas futures as well as ICE U.K. natural gas futures for price swings.
For those who do not have a futures account, watch the following natural gas ETFs for price swings:
The United States Natural Gas ETF (NYSEARCA:UNG);
The United States 12 Month Natural Gas ETF (NYSEARCA:UNL);
UBS ETRACS Alerian Natural Gas MLP Index ETN (NYSEARCA:MLPG);
iPath DJ-UBS Natural Gas Total Return Sub-Index ETN (NYSEARCA:GAZ);
VelocityShares 3x Inverse Natural Gas ETN (NYSEARCA:DGAZ); and
many more... see link below for more natural gas ETFs.
Conclusion
Whether or not Royal is able to find legal means to ban the import of shale gas from the United States, the outcome will cause volatility spikes in natural gas and its derivative products/instruments.
Additionally, it seems as if Total S.A. is set on importing shale gas from the United States into Europe whether it is through France or another country, as Europe's deliquification plants are currently operating at about one quarter of their capacity.
We will be watching the situation in France as it progresses, and will keep readers posted as necessary. For further reading on any of the points in the article, please see the links below.
Further Reading & References:
What is fracking and why is it so controversial?
France studying possible ban on import of U.S. Shale gas - minister
Total boss says French shale import ban may be unworkable
Compare natural gas prices: U.S., U.K., France, Germany, Japan
Disclosure: I/we have no positions in any stocks mentioned, and no plans to initiate any positions within the next 72 hours.
I wrote this article myself, and it expresses my own opinions. I am not receiving compensation for it (other than from Seeking Alpha). I have no business relationship with any company whose stock is mentioned in this article.
Editor's Note: This article discusses one or more securities that do not trade on a major U.S. exchange. Please be aware of the risks associated with these stocks.