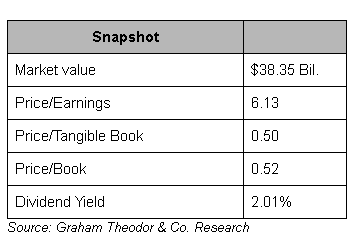 The colossal keiretsu that is Mizuho, which literally means "harvest" when translated into Japanese, is a global financial services holding company with in excess of $1.58 Trillion USD in assets across its banking, asset management, and other operating subsidiaries.
This is enough to earn it a spot on the Global 500 list of the largest companies in the world today. Aside from such noteworthy exploits, below are a few reasons why Mizuho may merit a closer look at this time.
Complex holding company structure
One glance at Mizuho Group's organizational structure and you will instantly recognize what I am attempting to convey: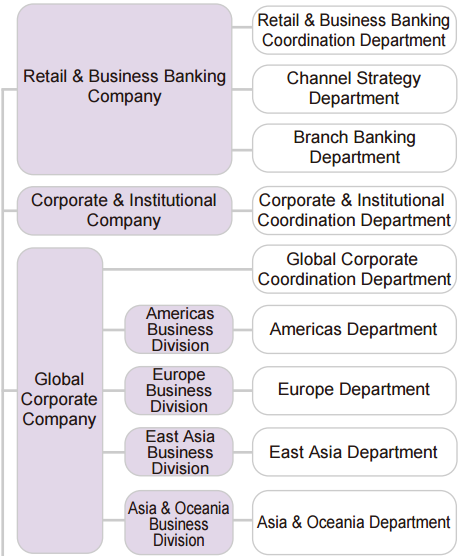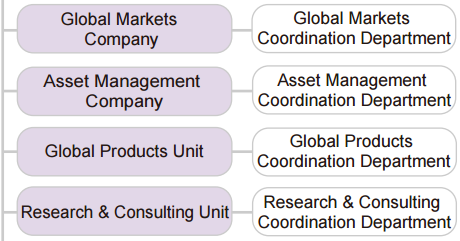 Source: Mizuho Group as of April 1, 2016
The group is in fact so large with operations in 30 plus countries and more than 56,000 employees, that its single largest operating subsidiary Mizuho Financial Group (NYSE:MFG) itself has ten operating units: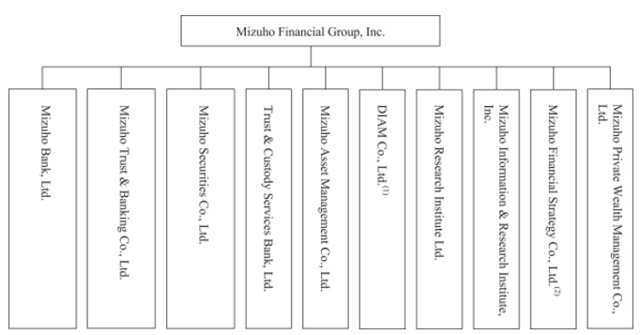 Source: Mizuho Financial Group 2015 Annual Report
Given this ultimate holding company composition akin to a Russian doll, along with a multi-class share structure and it becomes easy to see why the group receives the low market multiple it bears as of this writing. Add to this the double whammy of over 70% of the group's revenue being derived from subsidiaries based in Japan and the raison d'être becomes all the more clear.
With the Bank of Japan's negative interest rate policy artificially depreciating the yen and most domestic companies' bottom lines along with it. The current operating environment within the country, most especially for banks is woeful with little prospect of reversing over the short/mid-term.
This very obviously is causing temporary, although perhaps prolonged headwinds at Mizuho.
Diversified operations
Mizuho is the second largest financial services company in Japan, its banking business ranks third behind only Sumitomo Mitsui Financial Group (NYSE: SMFG) and Mitsubishi UFJ Financial Group (NYSE:MTU) respectively, and its investment banking arm - Mizuho Securities is consistently ranked number one in Japanese equity sales as well as in the top three in Japanese equities research, building up a formidable cross-border equities franchise in North America.
Even though all of Mizuho's business segments are highly competitive and subject to encroachment from other financial services groups such as some of the aforementioned as well as government financial institutions like Japan Post Bank, and non-bank finance companies alike on the order of Orix Corp.
Perhaps as a testament to its enduring franchise which traces it roots as far back as the Yasuda zaibatsu, it has earned a median 29.96% net margin on its collective operations over the past five years and a very respectable 14.3% return on equity over the same timeframe.
Overall, Mizuho presently derives revenue and income from over 120 companies worldwide under its global network, thus insulating it at least to some degree from the macro and micro economic cyclicality of any single region.
Low absolute valuation
At a current price/tangible book value of only 0.50 (the lowest in the past 10 years) and a price/book of 0.52, Mizuho is embarrassingly cheap by almost any measure.
But turning to some key metrics at the Mizuho Bank subsidiary - the group's single largest segment. Some trouble spots emerge, namely:
Over-lending: As evidenced by a net loan/lease to deposit ratio of over 305%.
Under-reserving: Due no doubt to a lack of non-current loans and net charge-offs at the present time.
Sub-par ROA & ROE: Below 1% and 2% respectively, as a result of negative and zero interest rate monetary policies.
In addition, the bank's liability sensitivity is also reason enough for pause when one considers that rates will at some point in time begin to capitulate, which in turn will cause substantial asset value deterioration at the group level.
Interest rate sensitivity (10 BPV) shows how much net present value varies when interest rates rise by 10 basis points (0.1%), and it explains the impact of interest rate movements on net present value when short- and long-term interest rates behave differently.

Source: Mizuho Financial Group 2015 Annual Report Pg. 181
While appearing as both an absolute and relative bargain for some time now, the lack of obvious upside due to some of the headwinds listed above also indicates that both the underlying business and market values could deteriorate further from their present lows.
More often than not, stock market appearances can be most deceiving.
Disclosure: I/we have no positions in any stocks mentioned, and no plans to initiate any positions within the next 72 hours.
I wrote this article myself, and it expresses my own opinions. I am not receiving compensation for it (other than from Seeking Alpha). I have no business relationship with any company whose stock is mentioned in this article.