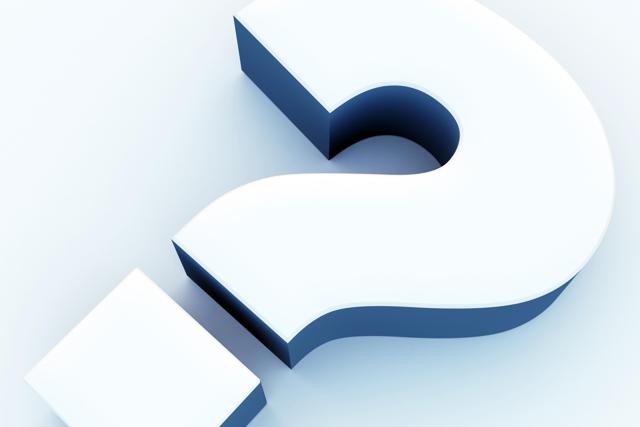 The Fed minutes were released today showing the Fed credits their own dovish commentary as to why markets bounced from the lows. We expect, as we've written, that commentary should get less dovish. These minutes also bear that out (no pun intended).
According To The Fed, Fed Commentary Drove Up Stocks
Page 5: "Financial market conditions improved further, on balance, over the intermeeting period, with investors appearing to respond to Federal Reserve communications that were viewed as more accommodative than anticipated and to somewhat better-than-expected incoming data on foreign economic activity."
Page 9: "U.S. and global financial conditions improved significantly... participants cited several factors...(the first one they mentioned), Federal Reserve communications after the March FOMC meeting led financial market participants to shift down their expectations concerning the likely path of the Committee's target for the federal funds rate."
They give their own commentary top billing as to why markets went up.
Fed Commentary Should Now Send Stocks Back Down
Their comments are now likely going to be perceived as less accommodative, which, taking their cue, should mean lower markets.
Page 10: "Most participants judged... it likely would be appropriate for the Committee to increase the target range for the federal funds rate in June."
If rates are going up, their commentary is going to change, which by their own definition, would mean markets are going to reverse down.
This should have been communicated sooner
We wrote on Sunday that we expected Fed commentary to get more bearish from the 'negative rate' chatter of last week.
What surprises us is that if they are so focused on the effects of their own commentary, why did they not yet express to the markets that they expect a rate hike in June? Usually they whisper it to a known reporter, who actually reported the opposite saying a rate hike was 'less likely.'
Something doesn't make sense. There could be another flee in the market that we haven't scratched yet.
Fed Funds Futures now put the next hike in September which is a pull-forward from December.
These minutes, in combination with the recent higher CPI numbers should have the Fed publicly reversing course but something is making them shy.
Could Bank Living Will Risk Be Holding Back Rate Commentary?
We now need the usual semi-official Fed leak to come out with higher rate commentary. If they don't we have to worry why they didn't. If they don't we would opine that they could be thinking about upcoming due dates for bank tests that we've been writing about.
The Fed actually focused the beginning of their minutes to discuss macroprudential tools, which we assume to be living will and other bank solidification measures and legislation (definition).
We've been writing that such tools could be a risk to halt the financial system.
We think the Fed is focused on such measures and its relation to monetary policy. The minutes said that, "such tools should be the primary means to address financial stability risks."
They went on to say in their minutes, "Nonetheless, participants generally agreed that the Committee should not completely rule out the possibility of using monetary policy to address financial stability risks, particularly in circumstances in which such risks significantly threatened the achievement of its dual mandate and when macroprudential tools had been or were likely to be ineffective at mitigating those risks."
We believe the Fed has to be focused on the their own deadline of October 1st that they gave 5 banks to come up with palatable liquidation plans.
Matching the minutes talking about a June hike without the typical semi-official press plant of such a move leaves us wondering. True, Fed governors have been more hawkish in the press, but it was not from Yellen or the Wall Street Journal. We think, even if they want to raise rates, they may not be able to with the bank resubmissions due.
We hope the Fed comes out and says they are raising rates. If they don't something could be wrong that we're all missing. We think the risk in the system is the upcoming bank mandates.
Bearish On The Markets
We are bearish on the S&P 500 (NYSEARCA:SPY) as we've been writing. The risk of higher rates is one reason. The lack of recent Fed commentary for higher rates is now another. And the bank living will issue is yet another.
Elazar Advisors, LLC specializes in earnings and predicts, analyzes and reacts to earnings and earnings events as well as developing current company and macro stories with a hedge fund perspective.
If you want Elazar's analysis on Seeking Alpha, scroll to the top of the article and hit "Follow." Elazar also writes real-time pieces as earnings and news are reported on Seeking Alpha. If you want to be among the first updated, be sure to check the box for "Real-time alerts on this author" under "Follow."
Disclaimer: All investments have many risks and can lose principal in the short and long term. This article is for information purposes only. By reading this you agree, understand and accept that you take upon yourself all responsibility for all of your investment decisions and hold Chaim Siegel, Elazar Advisors, LLC, bestideas, their related parties, and its authors harmless.
Disclosure: I am/we are short ES FUTURES BUT THAT CAN CHANGE AT ANY TIME.
I wrote this article myself, and it expresses my own opinions. I am not receiving compensation for it (other than from Seeking Alpha). I have no business relationship with any company whose stock is mentioned in this article.