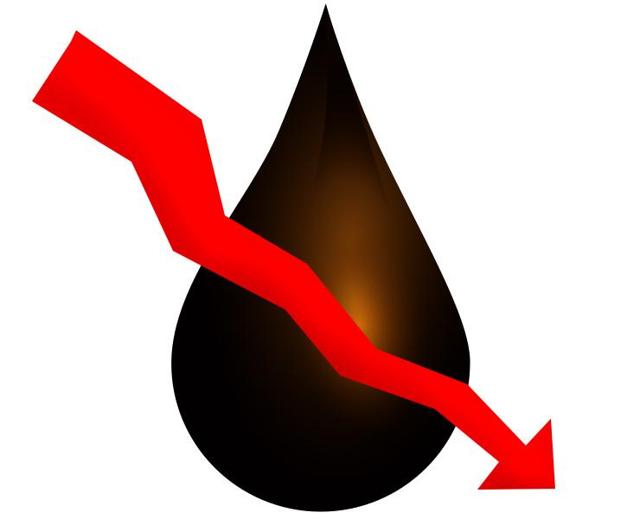 Source: Stock Photo
The latest data from the Commodity Futures Trading Commission for the week ended May 10 shows that as the price of oil continues to soar, shorts have started piling into oil. It's obvious to me the market believes there will be strong resistance at $50 per barrel.
Since it bottomed out at a little over $26 per barrel in February, oil has jumped about 75 percent; an increase that had little in the way of fundamentals behind it. As I recently wrote about the oil rally hiding many of the risks still inherent in oil, it's not going to be enough to save a lot of oil producers - the price has to go much higher for that to be the outcome.
Another concern is how traders are picking and choosing the data to prop up their investing bias. This is primarily coming from the market wanting the price of oil to continue to climb. Those shorting oil know the party is close to coming to an end, and are positioning themselves accordingly.
Inventory build
With oil data now entering a stage of confirmation bias, it's not surprising to see media reports focus on a drawdown of U.S. gasoline stockpiles while ignoring the increase in U.S. crude inventories. The schizophrenia associated with picking and choosing the data the market wants to hear is obvious. After all, just last week, the drawdown in U.S. crude inventory was considered a bullish catalyst. Somehow this week it doesn't matter that it's higher than expected.
The latest data from the U.S. Energy Information Administration (EIA) showed U.S. crude inventories climbed 1.3 million barrels in the week ended May 13. That was 4.1 million barrels higher than analysts were looking for. They were expecting a decline of 2.8 million barrels. The American Petroleum Institute was looking for a drawdown of 1.1 million barrels.
Also of note was crude stocks at the important Cushing, Oklahoma hub was up 461,000 barrels. That's a record high for Cushing.
What the market has chosen to do is put more weight on gasoline stockpiles, which fell 2.5 million barrels. That exceeded the expected decline of 150,000 barrels. I would agree with the overall market if gasoline levels had been matched by a decline in crude inventory, but the fact it still exceeded expectations by a significant amount, points to the pace of supply being faster than demand. This is also important because of the lack of supply coming from Canada as a result of the fires.
Temporary outages
Concerns over temporary outages in Libya, Nigeria and Canada have provided a short-term positive catalyst for oil prices. These won't have much of an influence for long, although Canada will take a little longer to return to prior production levels because of the fire once again changing direction, forcing workers to abandon the areas affected. Originally production was expected to have resumed by this time.
Even though supply from Canada is down by approximately 1.2 million barrels per day, according to the Conference Board of Canada, it is being made up for by imports to the Gulf which have reached 2016 highs.
In Nigeria, Exxon (NYSE:XOM) has reportedly resumed production of Qua Iboe grade, although the other major blends - Bonny Light, Forcados and Escravos, remain disrupted. That should provide some relief, but Nigeria is a more challenging market on the supply side because of militants attacking pipelines.
With the recent agreement between Libyan factions, it's becoming less of an issue for the market. Libya output has dropped below 400,000 barrels per day, far below the 1.2 million barrels per day it supplied before the civil strife.
Since Iran is supplying the market at levels much quicker and higher than expected at this time, the return of much of the production from these temporary outages will put downward pressure on the price of oil.
Resistance to $50 oil already building
As shown in the charts below, strong resistance to $50 oil is quickly building, with shorts boosting their positions very quickly.
Even with these bullish catalysts, the market still remains oversupplied, and that will continue to be the case through the rest of 2016 and into 2017. Supply and demand isn't rebalancing outside the temporary outages, and this shouldn't be interpreted as permanent removal of the oil glut; it's only a very temporary circumstance that is going to reverse itself quickly.
Much of the market knows the oil rally has been built on fumes, and it's very apparent the momentum is going to slow down and eventually reverse direction. If it weren't for the outages, it would already have done so.
While resistance to $50 oil is technical and psychological, it's still rooted in fundamentals, with little or no justification for it to continue climbing. That said, if it does sustainably push past $50 per barrel, it could test the $55 per barrel mark. I don't see that happening, but it's possible in this increasing irrational market.

Source: Commodity Futures Trading Commission

Source: Commodity Futures Trading Commission

Source: Commodity Futures Trading Commission
Conclusion
I believe the oil rally is close to running its course. Everything is priced in on the bullish side. Since there is little to keep oil level at close to $50 per barrel, it should start to drop once again. It's a matter of when to me, although the market is trying to push it to the $50 mark, which means it may remain at this level for a little longer than is warranted.
With all the conflicting forces having potential impact on oil, the simplest and most important metric to watch will be oil stockpiles. When all is said and done, that can sweep away all the news and give a weekly snapshot of the real direction of supply and demand.
It won't take much longer for Canada to resume output, and that will have a strong effect on supply. Imports are also rising, which have been instrumental in inventory build in the U.S. Together, that could easily change the performance and outlook in the U.S.
A report from the International Energy Agency (NASDAQ:IEA) also said non-OPEC supply was down by close to 125,000 barrels per day to 65.6 million, while OPEC supply was up by 330,000 barrel per day to 32.76 million.
For these reasons $50 oil, if it is breached, will only be a temporary phenomenon that will not be able to hold in my opinion.
Disclosure: I/we have no positions in any stocks mentioned, and no plans to initiate any positions within the next 72 hours.
I wrote this article myself, and it expresses my own opinions. I am not receiving compensation for it (other than from Seeking Alpha). I have no business relationship with any company whose stock is mentioned in this article.