It has been a tough year for those economies reliant upon crude as a key source of export income and government revenue. Almost all of the emerging energy-dependent economies are doing it the hard way, with some having it harder than others.
You only need to look at Venezuela, which finds itself mired in a deep economic crisis with no end in sight because of sharply weaker oil, with crude accounting for 95% of its export earnings and 25% of its GDP. Then, there is Brazil, which finds itself caught in its worst economic slump in over 100 years, and this can be attributed to the collapse in commodities.
Even Colombia, a South American nation renowned for its economic turnaround over the last decade, has been sharply impacted by the protracted slump in oil prices.
In fact, sharply weaker prices appear set to ruin Colombia's oil party, with the county suffering considerably on account of this.
You see, the Andean nation and gateway to South America built its economic miracle by exploiting its somewhat limited oil resources and attracting ever-increasing investment in the oil industry, which saw it become South America's third-largest oil producer.
However, since the precipitous collapse of oil prices, there are considerable fears that oil output will drop as investment in Colombia's once-booming oil sector dries up. This, along with a sharp shortfall in government revenues, spiraling inflation, a widening trade deficit and slower economic growth has forced the Colombian government to institute measures to boost oil production and investment.
It is this that makes investing in the country particularly attractive for energy companies and investors alike.
Wrestling with the cyclical nature of oil price
It seems the government of President Santos, much like the executives of what was Colombia's largest independent oil producer, the failed Pacific Exploration & Production (OTCPK:PEGFF), was caught off-guard by the collapse in oil prices and believed the high prices would never end.
As a result of oil's sudden collapse and the slump of other commodities, particularly thermal coal, the country's government is facing a tremendous revenue shortfall. Its current account deficit has ballooned to 6% of gross domestic product and an 84% drop in oil-related revenues.
Accordingly, the government has had to reduce spending to 18.5% of GDP from 18.9% in the previous year, which sees it running a fiscal deficit of 3.6%. This is in accordance with its fiscal rules, but underscores the dependence of Colombia's government on oil revenue, predominantly generated through royalties and other taxes.
While for 2016 the impact may be minimal, there are signs that Colombia's oil industry will struggle for some time yet, and this will have a long-term impact on the currency, government revenues and the current account.
Declining investment means falling output
Sharply weaker oil has caused investment in the country's once-burgeoning oil industry to virtually dry up overnight. This can be attributed to operating in Colombia being costly, and it is also a risky place for oil companies to operate, meaning oil prices need to be high to justify investing in the country.
An example of this is the high variable or cash costs of companies operating in Colombia in comparison to their North American peers. As the chart highlights, these can be up to three times higher than the cash costs of North American oil producers.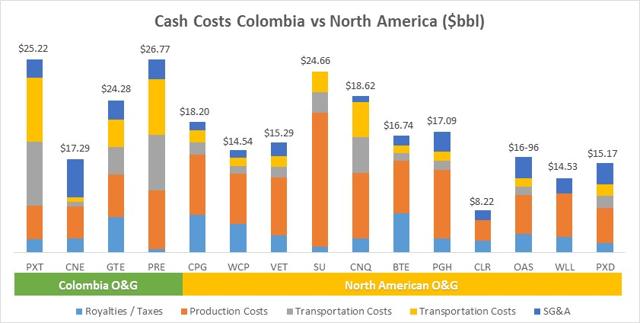 Source: Company filings.
Note: Canadian ticker codes in the chart: PXT - Parex Resources, CNE - Canacol Energy, PRE - Pacific Exploration & Production, WCP - Whitecap Resources.
The main reason for this is the significantly higher transportation costs in Colombia, with its lack of infrastructure and rugged topography making it costly to transport crude.
In fact, the most efficient means of doing so are by pipeline, but these have suffered from a considerable volume of attacks by guerrillas in recent years as they escalated their campaign to establish peace negotiations with the Colombian government. There are also significant diluent costs associated with transporting Colombian heavy crude via pipeline, and this is another reason for the higher transportation costs.
As a result of these high cash costs, coupled with sharply weaker crude oil industry association, the ACP - Colombia's association of oil producers - has predicted that investment in the country's oil industry will remain stagnant until 2018. This certainly doesn't bode well for a country that is reliant upon oil and related petroleum exports to generate over 50% of its total export income, and where oil rents generate roughly 8% of its GDP.
For 2015, only 15 exploration wells were drilled because of the tremendous cuts made to exploration and development spending by oil companies operating in Colombia. As the chart shows, there has been a sharp reduction in spending among the four largest independent oil producers in the country.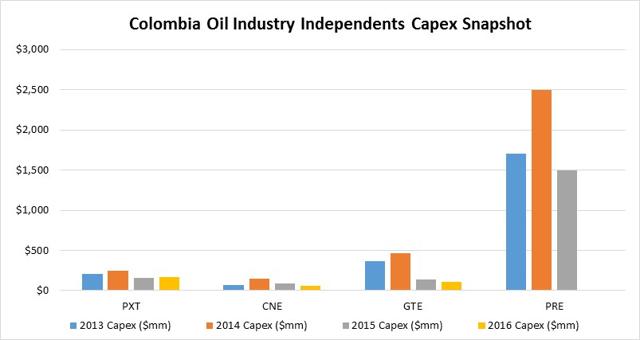 Source: Company filings.
Furthermore, because of its pending bankruptcy and debt restructuring, Pacific Exploration & Production has yet to provide any guidance for 2016, but obviously, these events will weigh heavily on its operations. The biggest capex cut for 2016 when compared to 2014 was made by Gran Tierra Energy (NYSEMKT:GTE), with its capital spending down by 77%.
Even government-controlled Ecopetrol (NYSE:EC) has slashed capex, as the graphic shows, with it down by 55% over the same period.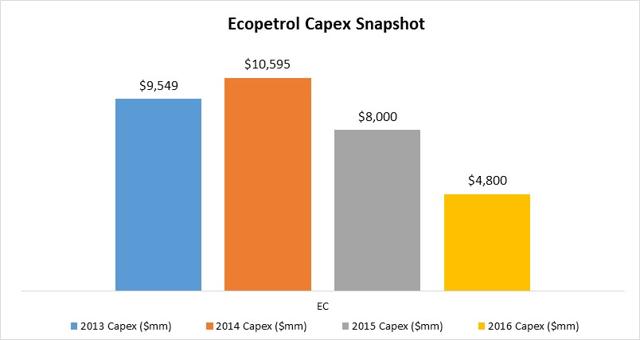 Source: Company filings.
This marked reduction in investment in the industry will see oil production decline from its recent highs, with Colombia's oil output peaking in 2015, averaging over a million barrels daily, as the chart shows.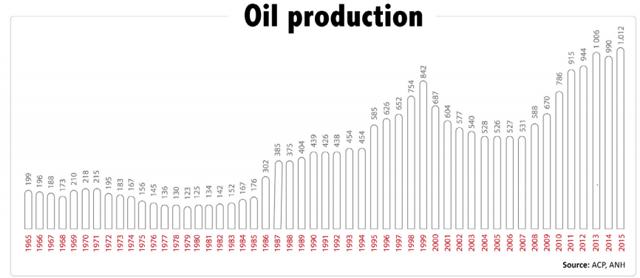 Nevertheless, the lack of investment in the country's oil industry because of the slump in oil prices is starting to bite; March 2016 production dropped by 4% compared to the previous month, to 916,000 barrels per day. There are signs that this will continue until prices rebound and producers start investing in exploration and development.
However, for this to occur, analysts have estimated that oil needs to be at $65 per barrel for companies to start investing in exploration and development. That appears to be some time away, with Brent forecast by industry consultants McDaniel and Associates to remain under $65 per barrel until at least the end of 2018.
Nonetheless, in the case of Colombia, an even higher price may be required to stimulate investment in production and development. And this price could be as high as $75 per barrel because of the higher costs associated with operating in Colombia and the increased level of risk for oil companies.
With it estimated that Brent won't reach that price until at least 2020 or even as late as 2021, it will be some time before investment in Colombia's beleaguered energy patch will recommence. It means that investment in its oil industry will continue to decline until at least 2019, causing output to continue to fall.
This certainly supports the prediction by the ACP that Colombia's oil production will fall by more than a fifth between now and 2018 to around 785,000 barrels daily, or 22% lower than it was in 2015.
Clearly, this marked decline in investment in the country's oil industry is placing its oil dream at risk and creating a grim outlook for economic growth. Nevertheless, this is hardly the worst of it, with Colombia's oil industry facing an even greater crisis - a lack of oil.
Limited oil reserves a catalyst for peace
The greatest threat to Colombia's oil industry, and therefore its economic growth, is the shortage of oil reserves. It has been estimated that the country has a mere 2.4 billion barrels of proven oil reserves, which, a number of analysts believe, means its oil at the current rate of production will run out by 2021.
Even after accounting for the sharp decline in output predicted between now and 2018, the productive life of these reserves is only extended until 2023. This highlights just how precarious Colombia's situation is, particularly with oil exports being the single-largest driver of export earnings.
While oil may only be responsible for generating around 5-6% of the nation's GDP, it is an extremely important source of income for the government, with it accounting for around 20% of total government revenue.
As a result, if Colombia's oil production were to abruptly come to a halt, the impact on its balance of trade, government revenue and economic growth would be substantial.
What makes this even more worrying is that there are signs the country may be unable to significantly boost its oil reserves.
The Andean nation's last major oil discovery occurred way back in 1983, with Occidental Petroleum's (NYSE:OXY) discovery of the Camon-Limones field in the eastern department of Arauca. Since then, the raft of oil discoveries made in Colombia has been a lot less significant and has not been of sufficient magnitude to significantly boost its oil reserves.
What continues to give the industry and Colombia's government hope is the fact that the Andean nation has been estimated to have oil resources of 47 billion barrels. The potential this has for further major discoveries is underscored by the fact that Colombia sits across two major South American conventional oil basins and has considerable geological potential for shale oil.
According to Colombia's energy minister Tomas Gonzalez, Big Oil remains interested in developing the country's shale potential despite the sharp slump in crude.
The second-largest shale landholder in Colombia, behind Ecopetrol, is Canadian intermediate oil producer Canacol Energy (OTCQX:CNNEF). It has 545,000 net acres and has partnered with Exxon Mobil (NYSE:XOM), Royal Dutch Shell (NYSE:RDS.A) and Conoco Philips (NYSE:COP) to develop this acreage.
In fact, the Colombian government and energy regulator the Agencia Nacional de Hidrocarburos, or ANH, see unconventional oil and gas, particularly shale oil and gas, as the future for the country's energy industry. The U.S. EIA estimates that Colombia has 6.8 billion barrels of technically recoverable shale oil located in unconventional onshore basins such as the Middle Magdalena Valley and Catatumbo.
Nonetheless, I find it difficult to believe that Big Oil or oil companies in general remain interested in Colombia, particularly in unconventional oil and gas because of sharply weaker oil prices and the high exploration and development costs associated with its development in comparison to conventional oil and gas.
Then, you have the additional risks inherent in operating in the country, including heightened security and geopolitical risks.
Another factor that gives the ANH, oil companies and the government considerable hope is that only around 30% of Colombia has been explored for crude. This, along with the factors already discussed increases the likelihood that a major discovery could be lying somewhere in that unexplored territory.
The lack of exploration in much of Colombia can be attributed to the ongoing civil conflict. It has prevented oil companies from exploring large swathes of the country in the east, northwest, west and south, because those areas have been under the control of guerilla groups or hotspots in the conflict.
It is this, along with the fears of Colombia's oil reserves being depleted by early next decade that has added urgency to the government's moves to boost exploration and development activity.
In fact, the current dire situation reflects that Colombia's oil industry is not currently sustainable, forcing Bogota to introduce of a range of measures to stimulate investment.
The introduction of policies to stimulate investment
The urgency of the current situation has seen the government of President Santos introduce a range of measures to attract further investment in the country's energy patch.
One of the most important changes, announced in August 2015, was the relaxation of capital adequacy requirements. Companies are now required to put down a 10% guarantee for the first 12 months of operations, instead of 36 months as initially required. This has helped to ease cash flow requirements and funding for investing in Colombia.
Another change is extending the deadline for exploration work, permitting companies with more than one exploration block to migrate their total investment commitments between blocks. Thus, allowing them to focus on bringing their most attractive acreage to production.
The ANH has also proposed a radical measure, which is a return to direct contracting of oil blocks. This was ended in 2012, with companies required to acquire properties through open auction rounds. While it has yet to be approved by Congress, if implemented, it will remove the inefficiencies of the auction process and speed up the development of vacant acreage.
There is also the ANH's proposal to extend the sliding scale of royalty payments to those contracts signed before 2002. This would mean that instead of being required to pay a 20% flat rate on those contracts, they will be migrated to the sliding scale used for contracts signed after, where producers pay between 8% and 25% based on production figures.
The final incentive is the ongoing peace negotiations between the government, the FARC and the ELN. While these negotiations have not been entirely successful, they are contributing to a greater degree of security and a drop in the volume of attacks on industry infrastructure, notably oil pipelines. Any reduction in attacks on infrastructure and, in particular oil pipelines, will cause operating costs - especially transportation costs - to fall, with more costly forms of alternative transport being used because of pipeline outages.
The ACP association of oil producers has proposed indexing the corporate tax rate for oil firms to the oil price, and that non-producing assets be excluded from the wealth tax. There are no signs of this gaining traction at this time, but such a proposal could certainly be favorable for attracting much-needed additional investment.
Investment opportunities
These measures will not only help to attract investment, but they will reduce the costs of operating in Colombia and help to give the bottom lines' of oil companies operating in the country a healthy bump. This makes now the time for investors to consider investing in Colombia's oil industry with a range of opportunities available.
My preferred picks are Gran Tierra Energy and Parex Resources (OTC:PARXF), with both companies possessing high-quality acreage, solid oil-weighted reserves and strong balance sheets.
Parex remains debt-free, while Gran Tierra is highly liquid, with only a small amount of debt from a recent debt raising. For further information regarding Parex, see my latest article; "Parex Resources: Heavily Undervalued Offering 98% Upside", and for Gran Tierra see "Over-Baked Perception Of Risk Leaves Gran Tierra Energy Undervalued By Over 200%".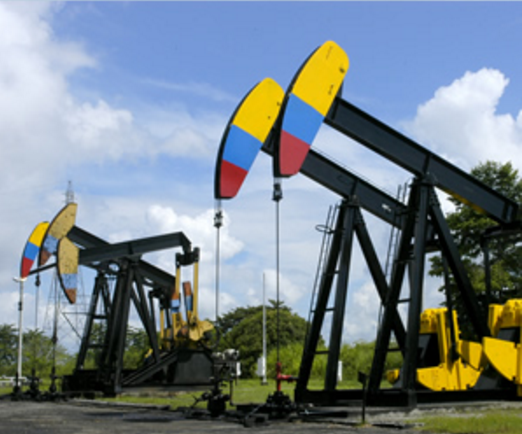 Source: Ecopetrol
Other options include state-controlled Ecopetrol, which should get a healthy boost to its reserves with Pacific Exploration's share in the Piri-Rubiales field reverting to the company in mid-2016. It has also benefited from being an integrated energy major, with its refining operations experiencing improved margins and profitability because of the falling costs of its inputs.
Furthermore, the company's balance sheet is conservatively leveraged, and it will benefit from greater access to exploration activities in Colombia, which will help to boost its limited reserves totaling 1.8 billion barrels of oil.
Then, there is Canacol, which is fast shaping up as a great play on natural gas in Colombia, especially with the use of natural gas in the country growing rapidly. The company has recently tripled its natural gas output, leaving it well positioned to take advantage of growing demand for natural gas in Colombia.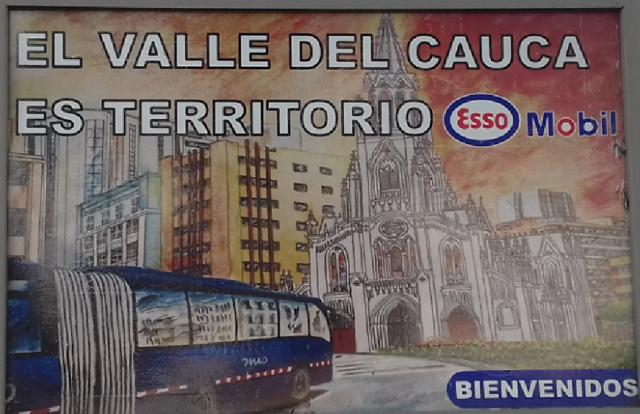 Source: Author
Global integrated energy majors, including Chevron (NYSE:CVX) and Exxon, also operate in Colombia, but it is Gran Tierra and Parex that provide the greatest degree of upside for investors, being levered plays on the price of crude.
Final thoughts
It will be a tough road ahead for Colombia's oil industry. Not only is it facing considerable ructions because of sharply weaker oil prices, but the threat of its proven oil reserves running dry by 2020 is a significant concern.
Nonetheless, it appears that government is making the right moves to attract investment and boost activity, particularly exploration drilling and development. This, along with establishing peace with the two main armed groups, will help to ensure its sustainability. These measures also make it more attractive for investors. This is a big plus, with the government focused on streamlining application and development proposals, making the application of royalties more equitable and indexing taxes to the price of oil.
Disclosure: I/we have no positions in any stocks mentioned, and no plans to initiate any positions within the next 72 hours.
I wrote this article myself, and it expresses my own opinions. I am not receiving compensation for it (other than from Seeking Alpha). I have no business relationship with any company whose stock is mentioned in this article.
Editor's Note: This article covers one or more stocks trading at less than $1 per share and/or with less than a $100 million market cap. Please be aware of the risks associated with these stocks.