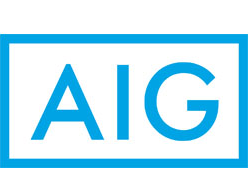 American International Group, Inc. (NYSE:AIG) is in the bargain bin, that's what the stock price signals. Shares of the insurance company sell for 72 cents on the dollar, affording investors with a steep 28 percent discount to accounting book value. Importantly, aggressive stock buybacks and better insurance underwriting results in the first quarter helped American International Group grow its accounting book value in the last quarter.
All considered, it was a good first quarter for the insurance company: American International Group returned $4.0 billion in cash to shareholders last quarter, $3.5 billion of which were stock buybacks. Under pressure from billionaire investor Carl Icahn to improve its performance and to reduce the wide discount to accounting book value, American International Group has said that it will return $25 billion in cash to shareholders over the next two years.
To recap: The insurance company is a steal on an accounting book value basis, selling for 72 cents on the dollar, bought back a boatload of shares in the first quarter, and is on track to buy back even more shares (most likely below accounting book value) over the next one and a half years. Sounds like a good deal to me.
That being said, though, there is yet another reason to consider buying American International Group: Carl Icahn doubled down on the insurance company in the last quarter, according to regulatory filings.
While Icahn dumped his stake in smartphone maker Apple, Inc. (NASDAQ:AAPL), he boosted his stake in American International Group by ~5 percent in the last quarter. Icahn now owns approximately 44.4 million shares in the insurance company, valued at ~$2.5 billion.
Icahn took a position in American International Group last year, and shortly after publicly pressed the insurance company to break itself into pieces in order to lose the SIFI-designation, which, according to Icahn, would free up capital and improve the insurance company's capital efficiency. Icahn's proposal was rejected by American International Group's Chief Executive Officer Peter Hancock.
One of Icahn's lieutenants, Samuel J. Merksamer, though, as well as hedge fund manager John Paulson have joined American International Group's Board Of Directors, and are now working on the inside to improve the insurance company's returns on capital.
Icahn's purchase of another ~2.2 million AIG shares proves that he continues to view American International Group as undervalued. Further, his growing stake adds to his clout and grows his influence on the insurance company, all of which bodes well for more passive shareholders of American International Group.
Your Takeaway
Icahn deciding to increase his stake in American International Group is a big deal, because it underscores his view that the insurance company continues to be a bargain. Objectively, this is the case since AIG sells for 72 cents on the dollar while a flood of cash is coming shareholders' way in the next eighteen months. American International Group will return $25 billion in cash to shareholders until the end of 2017. If Icahn succeeds in pushing for asset sales, spin-offs, and higher capital efficiency through his influence on AIG's Board of Directors, the insurance company's stock could finally be a big winner. As far as I am concerned, if AIG is good enough for Icahn, it surely is good enough for me. Buy for capital appreciation.
Disclosure: I am/we are long AIG, AAPL.
I wrote this article myself, and it expresses my own opinions. I am not receiving compensation for it (other than from Seeking Alpha). I have no business relationship with any company whose stock is mentioned in this article.