Today, the Philadelphia Fed published the new manufacturing report. If you are not familiar with reports like these, think about it as a regional ISM survey. In this case, from the third Fed district (Philadelphia).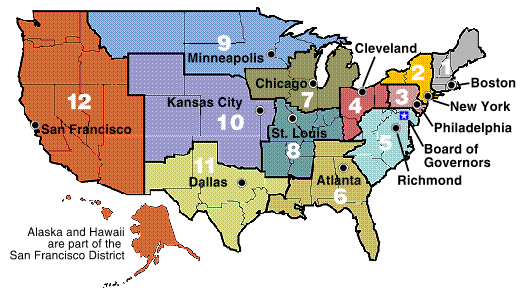 Source: Federal Reserve
These reports are extremely volatile because they cover a smaller part of the US. I use these reports to get some early information about where the official ISM PMI might be headed. Furthermore, they give an entire breakdown of employment, shipping sentiment etc. In addition to "predicting the ISM index", I use this data to analyze companies and sectors/industries.
The general business outlook declined again. The index is now in one of the largest decline periods without being in a recession. The index is back in contraction after a strange rally in February and March. New orders confirm this move and are lower too.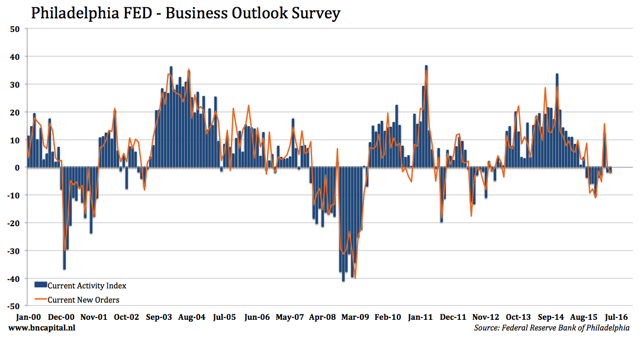 Current shipments had quite a few interesting moves this year. Despite a weaker ISM, shipment sentiment was steady until the big drop in April. In May, the sentiment increased a bit but kept contracting.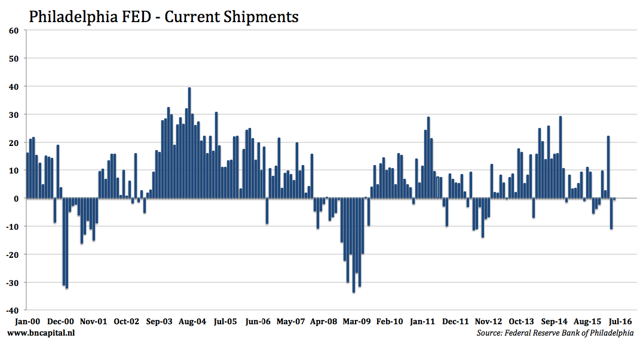 Employment keeps contracting. Moreover, employment has been declining since more than six months. If you exclude a few strong months, one could argue that employment is weak since almost one entire year.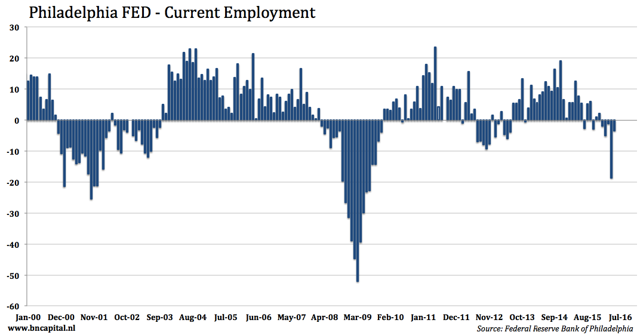 Unfilled orders are almost useless as an economic indicator. The only thing that stands out is the fact that unfilled orders hit a new post-crisis low in the second half of 2015 and have not increased since then.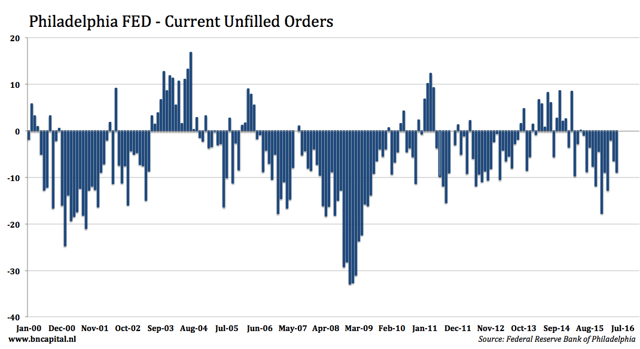 Last but not least, I want to show you the comparison between the Philadelphia general business outlook and the ISM index. Although the Philadelphia index is way more volatile, it looks like the ISM is going to decline even further this month. It is almost impossible to make precise predictions, but I think the ISM print is going to be really close to 50. Maybe even slightly below 50.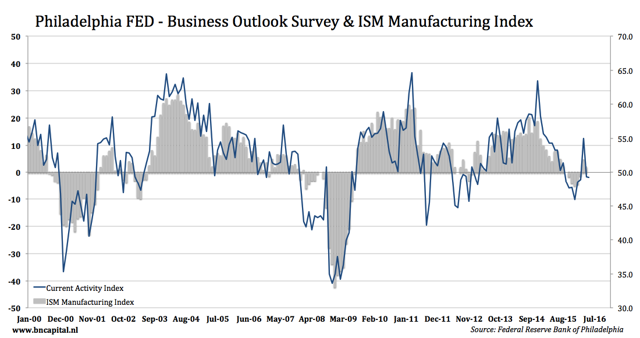 Disclosure: I/we have no positions in any stocks mentioned, and no plans to initiate any positions within the next 72 hours.
I wrote this article myself, and it expresses my own opinions. I am not receiving compensation for it (other than from Seeking Alpha). I have no business relationship with any company whose stock is mentioned in this article.