Google (Alphabet, (NASDAQ:GOOG) (NASDAQ:GOOGL)) makes the most sophisticated, best-in-class data infrastructures, period. I have extensively commented on why I think that here. With this in mind, I have taken a look at what has been announced at Wednesday's Google I/O. What I was hoping to see are products that really leverage Google's tech strengths. What did we get? A somewhat extensive summary of the announcements can be found here. Below is my comment.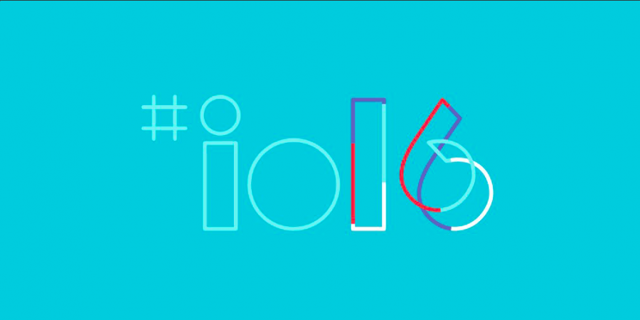 Focus, focus, focus.
There are new versions of Android and Android Wear. Okay, that was expected. There is a new messaging app ((Allo)), a new assistant, a new virtual reality (VR) platform, a voice-powered home assistant, a video chatting app ((duo)) and a new method to instantly open apps by modularizing them.
I think the question on investors' minds is which of these initiatives have enough potential to help Google diversify its revenue streams. After all, Google has a large number of mostly free services which ultimately exist to provide user inflow and customer data for ad targeting.
First, it is somewhat too early to comment on the specific make-up of some of these products or compare them to competitors. For instance, the VR market dynamics are still anyone's guess. Google is pursuing a platform-style approach through its Daydream initiative. The interesting point here is that Google is not playing catch up in a market segment for once (as with some previous products, e.g. Google+), so they could capture a lot of market share if they get an Android-VR platform right. Time will tell.
The chat platforms are somewhat astounding to me. First, Google can build a well-engineered and reliably working anything. The problem is that well-engineered backends are usually not the reason why an app grows into a sticky ecosystem like Instagram. Frankly, so far, every attempt to compete with Facebook (NASDAQ:FB), Instagram or Snapchat in the social domain has not been very successful.
Google actually has a great chat product called hangouts, it's just not used very widely. I have little reason to believe a new line of chat products should be different. WhatsApp, Snapchat and Facebook messenger are just too big already and competing for time.
To me, this is really a problem of focus. Google has infinite resources and great tech and engineering talent to build whatever it wants. The problem is that 'build it and they will come' does not work in the social domain. Facebook has laser-sharp focus on all aspects of social messaging, photo and video sharing. Snapchat has focus on understanding the right kind of playful app design for a very specific demographic. Just adding expiring messages to Allo, as one of the announced features, does not make users switch. This is an area where I feel the product management teams at Google are somewhat lacking. It might be best to just get out of this area for good and build products around what Google does best.
Leveraging strengths.
Social apps simply do not allow Google to leverage its edge in building superior machine learning infrastructure and frameworks. Google Home, the new Amazon (NASDAQ:AMZN) Echo competitor is a great example for how to achieve this.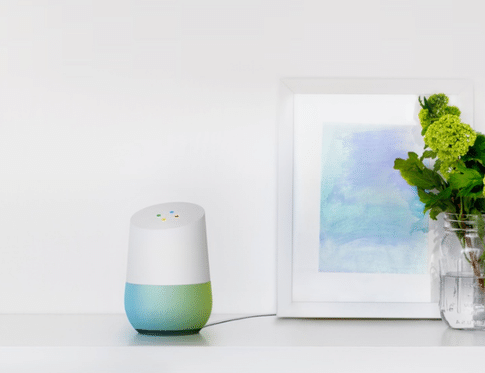 Google has put enormous resources into its natural language research in the past decade (if you are interested in this topic, I wrote a medium-length explanation of how chat bots work here). The Google Home device will leverage this both accessing the new assistant and by being able to interface search directly, something Amazon does not have. I expect Google Home to overtake the Amazon Echo in popularity soon enough.
Ultimately, Google is turning from a search company into an AI company and this process will take place within the next decade. Search is a somewhat tedious one-directional interface, AI is the logical successor to search in helping users to organise every aspect of their personal and professional lives by providing timely and relevant knowledge. I am bullish on Google purely because from (professionally) following the development of their machine learning and cloud research for a long time, we are finally seeing the fruits of these efforts unfolding into concrete products other than search.
The only negative I see is a lack of understanding that some products will never be successful just as a consequence of good engineering. That's a company culture issue - Google lives and breathes engineering and coding; even management has to do the whiteboard problem solving interviews. Hence, problems are primarily seen as engineering problems, not as product design problems.
On the other hand, this flaw will not really hurt the company as long as the majority of its resources are poured into cloud service development, machine learning and derivative products of that. The problem is rather that a lack of attention might cause good product initiatives to never develop into substantial revenue streams, and that is what Google needs. There is no reason to believe it cannot get them.
If you enjoyed this article, scroll up and click on the "follow" button next to my name to see updates on my future articles on software, machine intelligence and cloud computing in your feed.
Disclosure: I/we have no positions in any stocks mentioned, and no plans to initiate any positions within the next 72 hours.
I wrote this article myself, and it expresses my own opinions. I am not receiving compensation for it (other than from Seeking Alpha). I have no business relationship with any company whose stock is mentioned in this article.