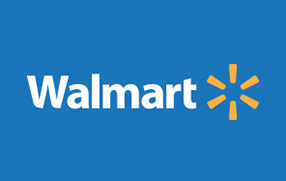 Over the past five years, Amazon (NASDAQ:AMZN) has been viewed as the biggest threat to Wal-Mart (NYSE:WMT) in what overall is a very competitively intense retail market. WMT boasts EBITDA margins of 7% (low relative to many other industries), and net operating profit after tax (NOPAT) of just 3-4%. With the expansion of Amazon into a one-stop online shop for everything retail based, WMT has been expected to recede in market share and has hurt its stock price over the past 16 months. The stock fell approximately 30% from the beginning of the year to the end of the year in 2015 alone. While the retail business has never been more competitive, WMT is still an exceptionally viable business. The company is a one-stop shop of its own, offering pharmacy services, discount gasoline, grocery stores, and runs the gamut of most household retail necessities. On top of that, it has recently worked to fortify its own online e-commerce platform, offering free two-day shipping to mirror Amazon's Prime.
Despite the competitive charge of Amazon, WMT has handled the challenges well. WMT released earnings the morning of May 19 and beat consensus estimates by $0.10 (Source: 8-K report released May 19, 2016). Comparable sales for U.S. retail stores increased for the seventh straight quarter, up 1.0%. E-commerce in particular had a stronger outcome than many expected, up 7.0%. Overall operating income declined 7.1%, although this was expected as a consequence of investments into technology and human capital (i.e. SG&A expense). And as a multinational corporation, WMT is subject to foreign exchange risk, which appears to have impacted bottom-line performance this past quarter as well. Its Sam's Club segment has performed relatively flat. Overall, this is encouraging news for Wal-Mart to start the year. And for me, personally, I found its earnings performance expected as I tend to be less pessimistic than most when it comes to its competitive prospects moving forward.
Valuation
As with any valuation where the future is inherently unknowable, reasonable assumptions must be made to value the business properly. For purposes of the model, I offered the following on the basis of recent (i.e., past five years) historical data:
Zero annual revenue growth
EBITDA margin of 7%, with a straight-line decline in this margin of 2% per year
Depreciation and amortization expense at a constant 1.8% of sales
Capital expenditures at 2.5% of sales
Change in net working capital/change in other operating assets and liabilities at just under 0% of sales due to its irregularity
Perpetual growth rate of 2%
WMT has a weighted average interest rate of just over 4.5%. This percentage falls to 3.2% with debt's tax deductibility worked in. I calculate WMT's cost of equity at approximately 6%. Weighting the capital proportionally, MCD's weighted average cost of capital (WACC) is approximately 5.5%.
This model would give WMT an enterprise value of nearly $260 billion. This puts the company's value approximately 8% higher than the $240 billion at which the market has it currently. With $46.2 billion in aggregate debt among short-term, long-term, and capital lease obligations, $7.6 billion in cash, and 3.154 billion fully-diluted shares outstanding, this would give a fair share value of $70. Altering the perpetual growth rate by +/- 50 bps provides a confidence range between $63 and $79. At the time of this writing, WMT is trading at nearly $69 (up 9% for the day), providing convergence to intrinsic value and therefore a reliable signal to divest of the position.
I do, however, believe that some of its debt is trading at a discount, although I realize here on Seeking Alpha, most individuals are predominantly interested in the equity portion of the capital structure. Although the company's equity seems appropriately valued, I have a FY2017 EBITDA multiple of 7.9x assigned to the company, above its current 7.15x.
How Wal-Mart Creates Value Going Forward
I decided to sell after earnings given I conservatively project WMT to have flat revenues going forward and the steady EBITDA margin tightening. EBITDA margins have held at a fairly consistent 7% recently. But due to the nature of the retail market, Amazon's surge these past few years, and the ruthless competitive dynamics of the industry as a whole, I have WMT's EBITDA margins dipping below 6% by 2025.
This seems small and almost a trivial point, but these small dips in margins can have a profound disproportionate effect on long-term free cash flow and therefore the value of the business. An 18% drop in EBITDA over the 10-year projection period can facilitate a 31% decrease in free cash flow. The general sentiment of WMT's margin tightening over the next decade is widespread, anticipated, and therefore reflected in the stock price. I personally believed WMT was in a more adequate position with respect to its e-commerce business than perhaps most before earnings, but I think the market now values the company's potential in this area to the extent that it should.
If WMT can maintain its current market positioning and maintain its EBITDA margins at a straight 7% and maintain an overall positive number with respect to its net change in operating assets/liabilities, it could very well be a $90+ per share stock - a price point that was nearly met in January 2015. This would essentially require a competitive stalemate with AMZN and the rest of the retail marketplace going forward. The key question, of course, is whether WMT can show evidence of this going forward. Its e-commerce sales from today's earnings were encouraging, but still not convincing enough to warrant more than $70 per share (for now).
But if we assume flat revenue and longstanding 7% EBITDA margins over the next decade, even with working capital and no net change in operating assets/liabilities, WMT would project out to $93 per share. If it can maintain a slight positive edge in operating assets/liabilities as it has done historically, then WMT could be trading close to $100/share.
Conclusion
WMT's recent earnings provided the catalyst many bulls were expecting, demonstrating that the company is faring better in the current retail environment than many believed. However, I do believe that EBITDA margin tightening by slightly over one percentage point over the next decade is more likely than not based on the current evidence, which can cause a disproportionate drag on free cash flow. Therefore, a fair share price of $70 is about accurate. If WMT can draw even a stalemate with respect to its competitive position in the market (i.e., maintain revenues, prevent EBITDA margin contraction), the stock could have an additional 30-40% upside. Preventing market share siphoning and following other retail competitors' marketing and e-commerce strategies will help the company create shareholder value organically going forward.
Disclosure: I/we have no positions in any stocks mentioned, and no plans to initiate any positions within the next 72 hours.
I wrote this article myself, and it expresses my own opinions. I am not receiving compensation for it (other than from Seeking Alpha). I have no business relationship with any company whose stock is mentioned in this article.