Last year, on 20th August, 2015, a four-year long period of order in the U.S. stock market came to a crashing end.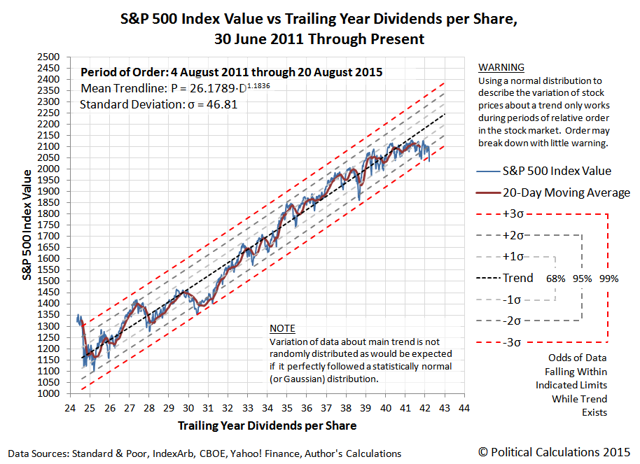 What has happened since then?
After the initial shock, which ended on 26th August, 2015, order briefly returned to the S&P 500, but only through the end of 2015.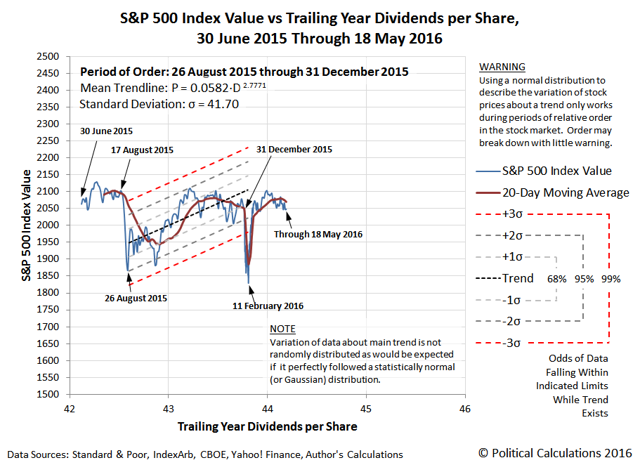 As yet, not enough time has passed to determine whether order has returned to the U.S. stock market following the disruptive noise event of January-February 2016. But if you're the type who needs something to worry about, compare the path that stock prices followed in the period from 30th June, 2015 through 17th August, 2015 to the path that stock prices have taken from 31st December, 2015 through 18th May, 2016.
So, what do you think comes next?