By Rupert Hargreaves
Nishkama Capital Q1 Letter: Short Alphabet (GOOG, GOOGL)
Nishkama Capital, the hedge fund founded by former Soros Fund Management analyst Ravee Mehta, returned -1.4% net in the first quarter of 2016, slightly outperforming the Russell 2000 and the Nasdaq, which returned -1.5% and -2.4%, respectively, over the period, and underperforming the S&P 500, which returned +1.4%. That's according to the fund's first-quarter letter, a copy of which has been reviewed by ValueWalk.
Nishkama's gross long ROIC, which is defined as gross long contribution divided by average long exposure, was 5.4% over the last 12 months, and gross short ROIC came in at around 8%. Both of these numbers compare favourably to the Nasdaq's total return of around 0.5% over the past 12 months.
Alphabet - Nishkama likes it as a short
In Nishkama's first-quarter letter, the fund talks about the ability to be very open-minded and have flexibility of mind, which is, simply put, the ability to keep an open mind while having a high conviction.
And it is this flexibility of mind that has helped Nishkama summon up the courage to go totally against consensus during 2016 by flipping from being long Alphabet Inc. to being short the parent company of Google.
Alphabet is a favourite of hedge funds, and this is just one of the points that makes up Nishkama's short thesis - the hedge fund prefers to initiate positions that have relatively less hedge fund ownership and where it still has an analytical edge over its peers. It states:
For a better understanding of our approach, we encourage you to read The Emotionally Intelligent Investor: How Self- Awareness, Empathy and Intuition Drive Performance.
But the main reason why the fund has decided to reverse its Alphabet short is to do with the changing digital ad market. Specifically, Google dominates the text-based search market, but Nishkama's analysis shows that the search market is increasingly gravitating toward voice-based search. Meanwhile, Microsoft (NASDAQ:MSFT) is taking share from Google in the text-based search market. On top of this trend, the fund believes that over time, as digital markets mature, revenue from advertising linked to digital sales will decline as consumers become more aware of brands and cut out the middleman. This is certainly a fascinating perspective from Nishkama.
Specifically, the hedge fund ends off the discussion of Alphabet with the following comment:
Finally, we started to think more about longer-term uncertainty with respect to text-based search. Digital advertising is already about 20% of the total ad market. While this percentage will undoubtedly grow over time, the digital ad market is likely to become more economically sensitive and cyclical over time. Text- based search is the largest portion of digital advertising, but is losing share to other forms of digital advertising such as native advertising, which is currently dominated by Facebook.

Moreover, GOOGL is actually slightly losing share within text-based search to Microsoft. Longer term, text-based search is likely to lose share to voice-based search. For example, we have been using Amazon's (NASDAQ:AMZN) Echo at home and have been very impressed with it so far. Apple's (NASDAQ:AAPL) Siri has a long way to go but is also slowly improving. As of now, it is not clear how GOOGL will fare as voice takes share from text-based search. As the online retail industry consolidates and matures, people will likely rely less on search (at least in markets where internet penetration is already very high like the United States). For example, as Amazon continues to grow its Prime membership and continues to increase the breadth of products it offers, consumers will increasingly just go directly to Amazon.com instead of through search to buy specific products. GOOGL is certainly a great company and is not expensive, but it seems to be over-owned among hedge funds, has potential downside to estimates and tougher compares towards the end of the year, increasing economic sensitivity and has longer term risks that almost no one is currently discussing. This creates a medium-term set up for more incremental sellers than buyers in our opinion. We decided to initiate a small starter short position ahead of the Q1 2016 earnings call. After those results were surprisingly disappointing, we increased the short to a core position. The GOOGL short is currently one of our biggest winners so far in Q2.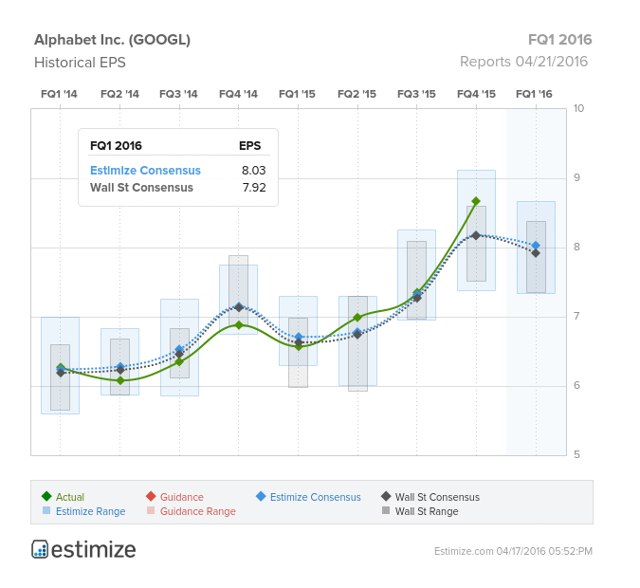 Alphabet Inc. Google Inc.
An analytical edge
Nishkama's focus tends to be on the Tech, Media and Telecoms sectors; however, the fund is always on the lookout for companies that are not traditionally followed by analysts with experience in the tech industry, but where its knowledge can create an analytic edge.
And as technology takes over the world, more and more misunderstood opportunities are springing up for Nishkama to take advantage of:
"We have written in the past about a high-level theme of technology taking over the world. This is resulting in many non-TMT [Tech, Media and Telecoms] industries getting negatively impacted by technology trends. It also creates non-TMT companies that derive their competitive advantage from technology. Finally, it is increasingly creating technology companies that are not followed by technology analysts. All of these can create inefficiencies in the market as the traditional analysts following these stocks do not understand technology"

- Nishkama Capital Q1 2016 letter to investors
The one sector where Nishkama sees the largest discrepancy between underlying business values and equity valuations published by analysts who don't understand the correct value of the technology is the healthcare IT sector. The fund has a number of shorts on in this sector.
On the same theme, Nishkama believes Ellie Mae Inc. (NYSEMKT:ELLI) is undervalued. Ellie Mae makes software that helps to streamline and automate the mortgage origination process. Investors abandoned the company earlier this year due to concerns that the level of refinancing activity would drop off going into 2016. However, Ellie has recently introduced a range of new software products, which have the potential to quadruple the company's revenue per loan. Several new regulatory and compliance requirements are pushing its customers to adopt this new software. Nishkama believes that as investors realise Ellie's full potential, the company's shares could double from current levels.
Disclosure: Rupert may hold positions in one or more of the companies mentioned in this article. You can find a full list of Rupert's positions on his blog.
Disclaimer: This should not be interpreted as investment advice, or a recommendation to buy or sell securities. You should make your own decisions and seek independent professional advice before doing so. Past performance is not a guide to future performance.