Since Delta (NYSE:DAL) has placed an order for the Bombardier (OTCQX:BDRAF/OTCQX:BDRBF) CSeries aircraft, Bombardier shares have not gained a lot. The order did create some momentum, but shares soared on the rumors of an order rather than the actual order.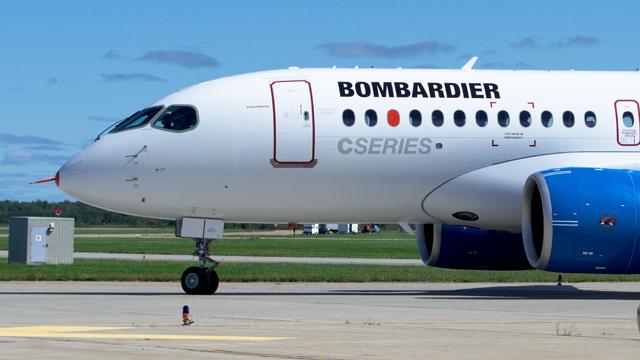 The order itself is welcome and does have an important meaning to Bombardier, besides filling a big number of delivery slots. The order pushed the CSeries backlog beyond the 300-units mark and made Delta the first major airline in North America to back the CSeries aircraft. I considered the North American backing to be most valuable to Bombardier since Republic Airways (OTCPK:RJETQ), another North American airline, did not seem to be willing to operate the CSeries after filing for bankruptcy.
Before the Delta order for 75 units, Republic Airways was actually the biggest customer with 40 CS300s on order and options for another 40.
In the past few days, some clarity has been given regarding the Republic Airways order that I considered likely to be scratched from the CSeries order book. Bombardier has removed the Republic Airways order from the production plan, but still does list the orders as firm orders and said it is still working with Republic.
It seems that nothing has changed with Republic's intention to operate an Embraer-only (NYSE:ERJ) fleet; this leaves very little room for the CSeries as part of Republic's turnaround plan.
With the firm order and options taken off the production plan, it seems that the Republic order has been 'downgraded' to an order intention: No particular slots in the production plan have been assigned to Republic. It seems that Bombardier is trying to hold on to the order, since Republic is likely not willing to financially compensate Bombardier for canceling the order, and Bombardier probably is willing to deliver airframes to Republic once the airline's future is looking bright again.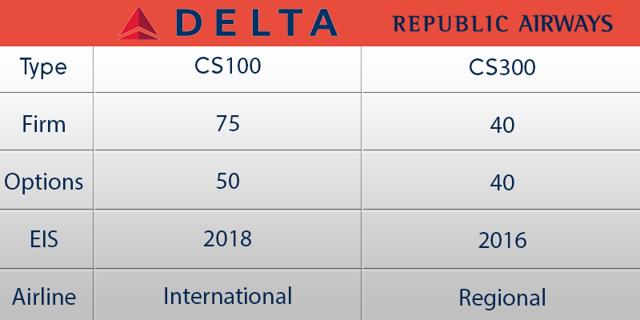 Figure 1: Comparison Delta and Republic order (Source: www.AeroAnalysis.net)
Since Delta has ordered the CSeries and the order from Republic was in doubt, some see the order as a swap. In my opinion, this is not the correct way to view it. First of all, the sizes and order types of both orders vary. Delta ordered 75 CS100s, compared to the 40 CS300s Republic had on order. Delta has options for another 50 units, compared to the 40 options Republic has. The targeted service entry is 2018 for Delta and was 2016 for Republic.
It can easily be concluded that the orders vary too much to call it a swap. Besides that, Bombardier is probably happier with Delta as a customer. Delta Air Lines is not only one of the biggest airlines in the world, but also does make a careful analysis before committing to an airframe. The choice for the CSeries can be seen as a recognition for the product, performance and the price that Bombardier offered these airframes for. Next to that, there is a possibility for follow-up orders.
Conclusion
The Delta order distracted a bit from the potential cancellation from Republic Airways. If a Delta order would have remained absent and Republic would have canceled its orders, it would have negatively impacted Bombardier stock prices. With Air Canada expected to firm up a commitment, a definite cancellation from Republic is not likely to have a major impact on Bombardier. In the end, Bombardier probably does have intentions to deliver aircraft to Republic Airways, but has to wait for the airline's turbulent times to pass and come to terms with the airline. Investors should be aware that the Delta order in no way can and should be seen as a swap.
I, myself, see the removal of the slots destined for Republic as a first step towards order cancellations. Time will tell how this plays out, but one thing is certain: The current management team seems to be more capable of presenting its product to airlines, but also time and play down bad news.
If you would like to receive updates for my upcoming articles, please click the "Follow" text at the top of this page next to my profile.
Disclosure: I am/we are long DAL, BA.
I wrote this article myself, and it expresses my own opinions. I am not receiving compensation for it (other than from Seeking Alpha). I have no business relationship with any company whose stock is mentioned in this article.
Editor's Note: This article covers one or more stocks trading at less than $1 per share and/or with less than a $100 million market cap. Please be aware of the risks associated with these stocks.