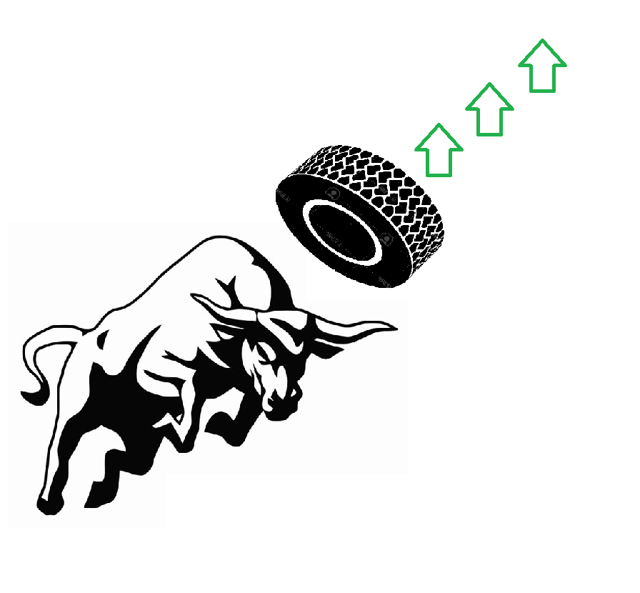 Security: Cooper Tire & Rubber Co. (NYSE:CTB)
Sector: Consumer Discretionary
Industry: Tires & Rubber
Analysis: Technical & Macro Fundamental Elements
Introduction:
I am sure you may have heard the expression "the trend is your friend" when discussing the stock market. Though this saying carries some weight, when looking at the last 12 months of data, it is pretty evident that the U.S. equity markets have entered into what many like to call a 'trading-range' or 'range-bound' market. With no bullish or bearish trend established, this type of market creates a unique opportunity to pick a few 'winners' out of the lot by buying in on the cheap and allowing the market forces to revert prices back to the mean (Mean Reversion).
Even if you do not fully believe in the use of Technical Analysis with regard to analyzing securities, the phenomenon of Mean Reversion exists in almost every freely traded market in some form or another. With this in mind, and seeing as the stock market (using the S&P 500 as a proxy) is in a trading range, my investment philosophy has consequently adjusted, moving from holding long-term positions in order to build a portfolio indexed to my liking to short-/medium-term mean reversion plays.
In order to successfully execute this type of strategy, one needs to have a disciplined methodology of finding the correct securities. For me, I use numerous filters based on fundamental ratios as well as price movement/activity to obtain a list of potential suitors, and then I use my expertise in Technical Analysis to find the one (or many) that I find to be a respectable investment. When it's all said and done, my main goal is to find a security (whether it is a company or an ETF) that has a significant reward:risk ratio (+3:1) based on past support and resistance zones.
This week, after utilizing all of my filtering methods, the security that stood out the most to me was Cooper Tire & Rubber Company. In short, Cooper Tire & Rubber Company manufactures and markets passenger car, light truck, motorcycle, and racing tires, as well as tire retread material. CTB also distributes tires for racing, medium trucks, and motorcycles. As far as clientele goes, the company sells its products to nearly anyone who is in need of tires, including independent tire dealers, wholesale distributors, regional and national retail tire chains, and other tire and automotive product retail chains, as well as original equipment manufacturers, and directly to end users through three owned retail stores.
Overall Analysis:
Down -27.9% from its 52-week high of $43.40 (11/03/2015), Cooper Tire & Rubber Co. has seen better days. However, I have reason to believe that these recent dark days may be coming to an end. After thorough analysis of the company in question, I have decided that CTB is the company to own. Though my background is mainly in Technical Analysis, I have also found some key fundamental components to why CTB is the stock to own. Below, I dive into each component of the company that created my overall bullish sentiment on the stock, as well as some factors that many can use to argue against my opinion.
The Technicals: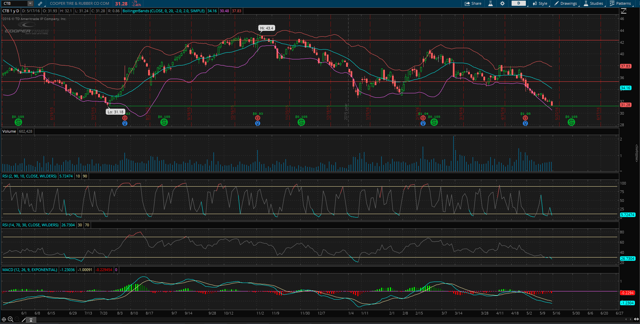 Chart 1: Cooper Tire & Rubber Co. - Daily Chart (1-Yr)
Chart from TD Ameritrade's thinkorswim
I came to my bullish conclusion based on the following technical factors:
Solid support at the 52-week low of $31.18, where the stock price rebounded to $33.13 (+6.25% from the low) in 5 days following and to $37.63 (+20.69% from the low) in 10 days after hitting that level last time (on 7/27/2015).
The 14-Day Relative Strength Index (RSI) is in the oversold territory, creating the potential for a bullish crossover.
The most recent technical pattern form is a bullish triangle, in which TD Ameritrade's thinkorswim predicts the price to reach at least $39.14 before 06/17/2016 (See Chart 2).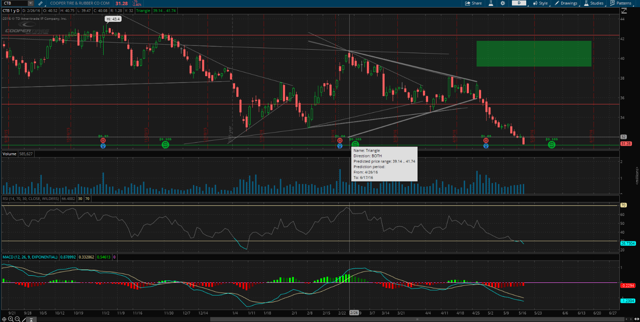 Chart 2: Cooper Tire & Rubber Co. - Daily Chart (1-Yr)
Chart from TD Ameritrade's thinkorswim
Macro Elements:
The S&P 500 Tires & Rubber (Sub Ind) Index is at a daily support trendline (upsloping green line in chart 3).
The S&P 500 Tires & Rubber (Sub Ind) Index's 14-day Relative Strength Index (RSI) is in the oversold territory.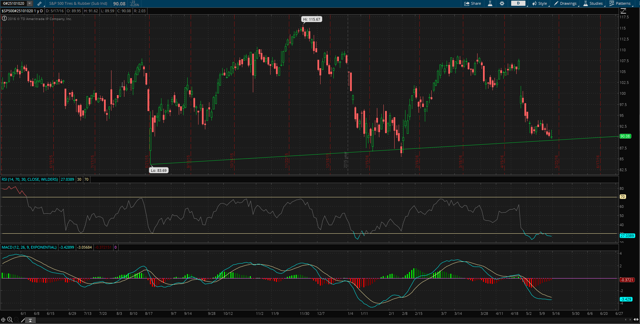 Chart 3: S&P 500 Tires & Rubber Index (Sub Ind) - Daily chart (1-Yr)
Chart from TD Ameritrade's thinkorswim
Positives:
The ttm P/E ratio of 7.70 compared to the sector average and S&P 500 overall is significantly lower, sitting at 14.74 and 23.82, respectively.
CTB also has a .30 debt to equity ratio, which is lower than the industry average.
CTB has an increasing quick ratio (currently at 1.97), enabling the company to have solid liquidity to meet short-term capital needs, which potentially indicates improved cash flow.
Net income growth has been quite significant for CTB. With the 5-year average growth rate at 8.6618%, the most recent 12-month growth rate of 10.581% shows the company may be increasing efficiency and/or decreasing capital expenditures.
Negatives:
Revenue for $CTB has been on a negative slope for the last 5 years, showing a 5-year average growth rate of -2.4281%.
The Automotive industry is realizing decreased sales numbers and demand, which in turn means less tire (rubber) demand overall.
The overall sentiment of the U.S. stock market has been quite choppy, ranging from theories about China woes and energy sector concerns to the other extreme of the start of a new bull market. With this in mind, one never knows whether or not the overall foundation of the market is solid enough to keep prices from falling off a cliff.
Exit Plan/Risk Control:
The level at $29.51 is very significant for this security at two separate, pivotal points. It was the closing price on 10/04/2013, which, on the following opening, the stock opened at $25.80, a -12.57% gap. On the other hand, this exact level provided great support on 12/12/2014, where in the days following, the stock rebounded to $32.98 (+11.76%) after 5 days, and then to $34.98 (+18.54%) after 10 days. Seeing that this level is -5.61% lower than my entry price, based on my personal preference, I'll likely set a stop at -6% ($29.39) to eliminate the chance of a quick stop-out if the security reaches this level and then rebounds, while still limiting my overall capital at risk.
Price Target Explanation:
Typically, I like to look for the first point of resistance the security may face in the days/weeks to come. In my opinion, the first significant level I found was roughly around $37.75. That being said, with my stop loss being at -6% ($29.39) and my price target at +20.74% ($37.75), the position I have taken on has a Reward to Risk ratio of 3.457.
Overview:
Security: Cooper Tire & Rubber Co.
Sector: Consumer Discretionary
Industry: Tires & Rubber
Analysis: Technical & Macro Fundamental Elements
Opinion: Bullish
Personally Own? Yes
Position: Long Underlying @ $31.265 (5/17/2016)
Price Target: $37.75
Reward: Risk Ratio: 3.457
Disclosure: The author of this report is not liable/responsible for any financial gain or loss due to another's action based on the information provided. This report was for informational and educational purposes only, as well as to express a financial opinion based upon the best ability of the author.
Disclosure: I am/we are long CTB.
I wrote this article myself, and it expresses my own opinions. I am not receiving compensation for it. I have no business relationship with any company whose stock is mentioned in this article.