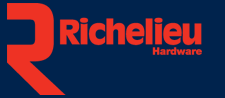 Introduction
Richelieu Hardware (OTC:RHUHF) is a manufacturer and distributor of specialty hardware products, such as kitchen and bathroom cabinets, storage and closets, home furnishing and office furniture, and residential and commercial woodwork. A full list of the company's products can be found here.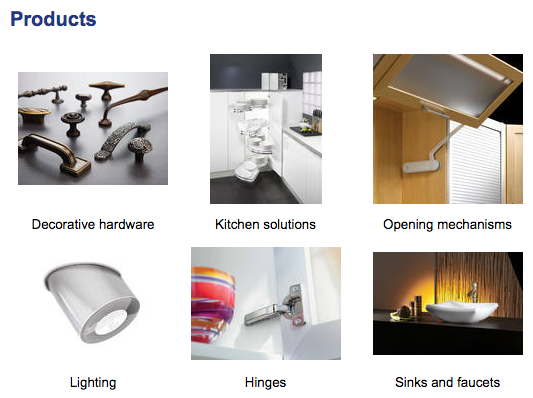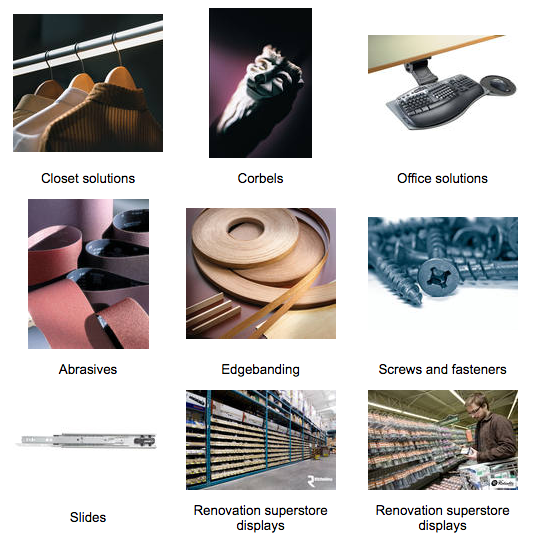 It operates two manufacturing plants in North America, from which the company ship products to its distribution centers, and from there, to renovation superstores such as Home Depot (NYSE:HD) & Lowe's (NYSE:LOW), as well as general contractors, which can receive their shipment in less than 24 hours.
Over the last 20 years, founder and CEO Richard Lord has helped grow Richelieu's share price at an annual rate of 18.3%, making it a $1.3 billion company today. Management has an excellent record of creating shareholder value through internal growth and bolt-on acquisitions, and the company should do very well over the long term.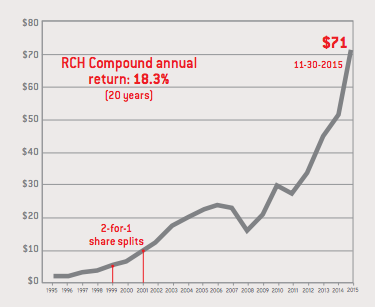 (Source: Richelieu 2015 Annual Report)
Internal growth and expansion by acquisition
2015 was another record year for Richelieu, with 15.9% sales growth and 12% net earnings growth. Moreover, only 2.8% of the 15.9% growth was derived from the two acquisitions made in the year.
Management believes that over time, smart bolt-on acquisitions will contribute to sales growth and help the company enter new markets. Hence, it made the two Texas acquisitions in 2015.
Not only has company management proven to deliver strong synergies and expand Richelieu's market reach with acquisitions, they have also delivered double-digit organic growth. By way of significant organic growth and 13 acquisitions in the last 5 years, shareholders have seen the EPS rise from $1.87 in 2011 to $2.97 in 2015.
2016 outlook
2016 is looking to be a tougher year for retail stores, though HD and LOW continue to outperform the market significantly. This suggests that homeowners are continuously spending on improving their homes, making for a great outlook for Richelieu.
The company has proven to be resilient through tough market conditions, so there is little cause for concern if 2016 does not pan out to be a healthy year for housing. During the housing bubble burst in 2009, Richelieu's sales only declined 4%, with net earnings down 12%. It is evident that in tumultuous market conditions, homeowners will try to find ways to increase the value of their property, and this, in turn, will fuel Richelieu's growth.
It should be noted that from 2012 to 2015, the company's EBITDA margin (%) has declined from 12.6% to 11.7%. Management, however, believes that over time, its margins will increase with the rise of the Canadian dollar, as Richelieu's cost of manufacturing is in US dollars.

(Source: Richelieu 2015 Annual Report)
Canadian dollar appreciation should be a significant positive for 2016 earnings, as YTD, the currency has appreciated over 7% versus the USD.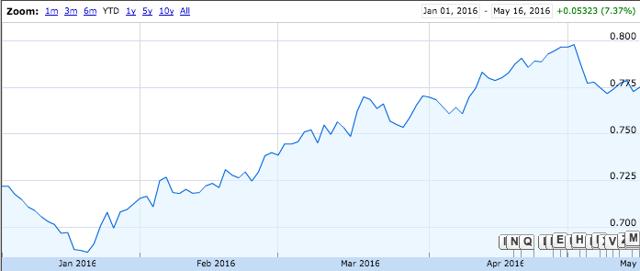 Valuation
Although management has made many acquisitions in the past few years, Richelieu has little-to-no debt, reducing risk significantly.
At 19x forward earnings, no debt, the potential for higher margins and a more conservative low-teens 2016 sales growth, Richelieu can offer a great return on investment.
Summary
Richelieu's ability to deliver strong organic growth and expansion through strategic bolt-on acquisitions makes it a great play on the home improvement sector.
CEO Richard Lord has proven to be a great leader and expects to deliver strong shareholder returns through EPS growth, buybacks and an increasing dividend.
Disclosure: I am/we are long RHUHF.
I wrote this article myself, and it expresses my own opinions. I am not receiving compensation for it (other than from Seeking Alpha). I have no business relationship with any company whose stock is mentioned in this article.
Editor's Note: This article discusses one or more securities that do not trade on a major U.S. exchange. Please be aware of the risks associated with these stocks.