Devon Energy (NYSE:DVN), the second largest independent US oil and gas producer, wasn't exactly in a strong position when it started the current year, but it could shape up to be one of the best turnaround stories of the year in the energy patch.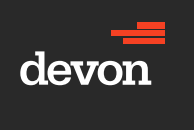 Devon Energy, like most of its peers, continued to invest heavily on growing production in 2015 and spent $2.5 billion on acquisitions, leading to significant cash outflows. Consequently, the company started 2016 with net debt (total long-term debt minus cash) of $9.82 billion - that was 17.6% higher from a year earlier. On top of this, unlike last year when Devon Energy received crucial support from a strong hedge book, the company did not have any meaningful downside protection for 2016.
A weak balance sheet and lack of hedges put the company in a difficult spot as it moved deeper into the downturn. But the company decided to preserve its financial health by cutting dividends by 75%, raising $1.47 billion through an equity offering and cutting the exploration and production budget by 75% from last year to between $900 million and $1.1 billion for 2016.
Those were tough decisions that may not have gone down well with many shareholders. The company not only significantly reduced payouts, but also the equity offering was highly dilutive for the shareholders. At the end of the first quarter of 2016, the company had 479 million of common shares (weighted average) - that's up 16.8% from last year. The increase in share count will likely negatively impact Devon Energy's performance in terms of per share metrics (such as CFPS, EPS).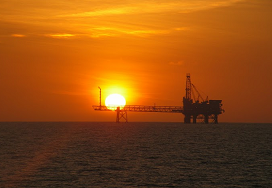 Besides, by significantly reducing the capital budget, Devon Energy has effectively abandoned its production growth strategy. This was evident from the latest quarterly results in which total production clocked in at 685,000 barrels of oil equivalent per day, flat from last year. Oil production increased by just 4.8%, which compares against a growth of 43.2% reported in the same quarter last year. The absence of meaningful production growth, for a company that has been growing at strong double-digit rates, may have a negative impact on valuation.
However, due to the above mentioned measures (primarily equity offering), Devon Energy has been successful in improving its liquidity. At the end of 2015, the company had $3.9 billion of liquidity. By the end of first quarter, this had grown to $4.6 billion, which consisted of $1.6 billion cash and $3 billion available under the revolver, showing a gain of 17.9% over a period of three months.
Remember, this gain came despite the fact that commodity prices touched multi-year lows in the first quarter, with crude oil dropping to less than $27 a barrel in January and February, crippling Devon Energy's cash flows. The company reported negative $75 million cash flows in the first quarter, before changes in working capital. The cash flow loss was worrying, but it was likely a one-off event driven by extraordinarily weak commodity prices.
The improvement in liquidity, however, is just a small step in the right direction. Devon Energy still has a lot of work to do, especially since its debt level remains elevated. At the end of the first quarter, the company had $10.56 billion of net debt.
But the good thing is that firstly, Devon Energy's management remains committed to preserving the company's financial health. During the first quarter conference call held earlier this month, the company reiterated that its top priority is to protect its balance sheet by bringing the expenditures in line with cash flows. The company has kept its prior capital expenditure guidance, and will only consider a meaningful increase in spending at $60 oil.
Secondly, the oil price environment has improved considerably since the first quarter, with WTI averaging $40.75 per barrel in April and currently hovering near $48. This compares against the first-quarter average of just $33.18.
This has given Devon Energy an opportunity to hedge future production, thereby protecting its future cash flows by minimizing exposure to oil price volatility. During the conference call, Devon Energy said that it has already capitalized on the spike in oil prices by hedging a quarter of its oil production for the remainder of 2016 at a floor of $39 a barrel and average ceiling at $44. If oil prices stay strong, then I expect Devon Energy to further solidify its hedge book for 2016 as well as 2017.
In addition to this, the recent spike in oil prices will make it easier for the company to sell its non-core assets. The company expects divestitures of $2 billion to $3 billion for the current year, including $300 million sold so far. This includes the company's 50% interest in the 340,000-barrels-per-day Access Pipeline and exploration and production assets at Granite Wash, Midland Basin and East Texas. Devon Energy has planned to sell Access Pipeline in the first half and expects to receive bids for the E&P assets in the ongoing quarter. The asset sales will substantially improve the company's financial health by significantly lowering the net debt.
In the best case scenario, Devon Energy could enter 2017 on a high note, with shares at $50, more than half of its future production hedged and meaningfully lower net debt. It could be a successful turnaround from what we saw at the start of the current year.
But remember, Devon Energy is a high-beta play and therefore not for the faint-hearted. The company is highly levered to oil prices. Every $1 increase in realized price, on a barrel of oil equivalent basis, lifts Devon Energy's annual cash flows by roughly $200 million, but it also works the other way. If oil prices fall back to $30s, then Devon Energy's cash flows will crumble under pressure, just as we saw in the first quarter. Moreover, that might also dash any hopes regarding hedges and asset sales.
Disclosure: I/we have no positions in any stocks mentioned, and no plans to initiate any positions within the next 72 hours.
I wrote this article myself, and it expresses my own opinions. I am not receiving compensation for it (other than from Seeking Alpha). I have no business relationship with any company whose stock is mentioned in this article.