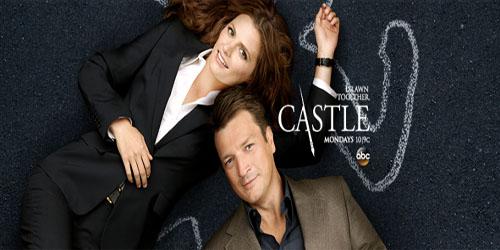 This is TV's mad season.
It's the time of the year where the industry literally throws money at their problems with the hopes of making them go away. It's a fascinating business model. The upfront period involves networks spending lavishly to convince advertisers their next big thing is the next big thing... and conveniently overlooking how last year's "next big things" have gone the way of New Coke.
Still that's the industry model and it's not changing. The best we can hope for is that one or more networks will do more than simply re-arrange the deck chairs on a sinking ship. Well this year that network to make a real change was ABC (NYSE: DIS) and investors would be wise to take note of what's going on.
First a little backstory. For the past few years ABC's head had been Paul Lee who helped ABC usher in a new wave of diversity. Under his tenure viewers were introduced to The Goldbergs, How To Get Away With Murder, Black-ish, Fresh off the Boat and Quantico, among others. However it was a string of bizarre series like Work It, Galavant, The Neighbors, Man Up and a few of the weirdest reality shows ever that people most remember (as is the nature of the business).
Lee did a lot of good for ABC and we shouldn't overlook what he did for cable sibling, the then-ABC Family, which under his tenure blossomed ("Freeform" name-change aside). However what ultimately did in Lee was a group of series that were "this close" to breaking out but always fell a bit short.
Whether it was Nashville, Castle, Marvel's Agents of S.H.I.E.L.D., Marvel's Agent Carter or The Muppets, eventually it all came to a head. All of those shows carried appeal and buzz, but ratings wise they floundered. Essentially they were emotional dead-weight. And it pains me to say that because at one point or another they each had a moment in the sun but it wasn't consistent.
Enter Channing Dungey.
The well-liked former head of drama for ABC, Dungey was brought in to replace Lee a few months ago in a shocking shakeup. Honestly there's no "good" time to oust your leader, but arguably this close to upfront season is right up there with "fall launch" for times you may want to avoid.
Basically ABC gave Dungey the top slot and said "OK now put together our new fall season with pieces your ineffective predecessor ordered." That's not a easy task and moreover it wasn't fair to Dungey who will be judged on a slate she had no control over.
However that's how it's done and NBC's current head Robert Greenblatt was given the same unenviable task a few years ago and he's helped his network experience a stunning turnaround. While Greenblatt took one approach, Dungey took another and she deserves credit for having the guts to go down that road.
Remember those shows I listed earlier... hoped you weren't too attached because Dungey cancelled nearly all of them (save for S.H.I.E.L.D.). She cut the cord and told investors, analysts and the media if ABC was to be competitive that it needed to be competitive across all timeslots.
That meant the prime real-estate that came after Dancing With The Stars and its Wednesday night comedies could no longer be wasted on series new viewers weren't watching. In addition it meant corporate synergy was no longer the same high-level priority it once was which also spelled the end of Marvel's latest pilot Marvel's Most Wanted.
These were shocking moves and while everyone may have been thinking these things, she not only said them, but acted on then. Dungey changed things on five out of the week's seven nights, including opening up a second comedy block on Tuesdays.
Long-time TV fans will remember ABC previously had a strong foothold on Tuesday nights where it housed classics like Home Improvement, Roseanne and Full House. Combined with Wednesdays which featured Dharma & Greg, The Drew Carey Show and Ellen it was a powerful block. Of course that's to speak nothing of Friday's "TGIF" staples Family Matters, Step By Step, Boy Meets World and a number of others.
What Dungey has done is tried to bring back that success. In fact, the only difference between those 90s types of schedules and the current one is Friday's "TGIT" block is cut in half as it shares time with mega-hit Shark Tank. Given the show's success that's a trade-off any smart network executive would take.
Dungey also realized that launching a new comedy is hard but her network has the best track record of the bunch in recent years. Why not double-down? At least for now?
Comedy helped build ABC in the past and a return to it is not a bad idea. It's also not a bad idea to cut back on the ties to parent company Disney. It helps to have all of these powerful properties but the key is also knowing the right way to use them.
Why launch a new Marvel series when the ones they have aren't working as well as hoped (or at least as well as Netflix's (NASDAQ:NFLX) ones)? And as charming as The Muppets are, the network blew its shot to relaunch them (for now) and it is better for the brand to take a beat.
I like what ABC did here and Dungey took a potential negative and turned it into a big opportunity. While she'll still get peppered with questions about Castle's botched exit and the future viability of the network's "TGIT" Thursday block, that's par for the course at this point.
Disney itself is a mega-powerhouse and the pieces are here for ABC to pull itself out of the Mouse's shadow which should make investors even happier.
Disclosure: I/we have no positions in any stocks mentioned, and no plans to initiate any positions within the next 72 hours.
I wrote this article myself, and it expresses my own opinions. I am not receiving compensation for it (other than from Seeking Alpha). I have no business relationship with any company whose stock is mentioned in this article.