Prologue
Allow me to start by saying loud and clear: The markets are "stuck." There's no real/clear direction, either way, and even what might have been seen as new/potential catalysts don't cause the markets to move more than a few percentage points, up or down.
Investors don't really know what to do: Shall they adopt a "sell in May and go away" type of approach, especially in light of an upcoming interest rate hike, or is it better to stay invested, especially after realizing that even a very "hawkish week" hasn't pulled the markets back in a significant way.
Should we fear from a June interest rate hike or should we get encouraged by the May subdued reaction to the discouraging recent news/messages as expressed by the FOMC minutes as well as by a handful Fed members?
It's a Stock Picking Market and This Has Valuable Implications!
In many of my recent articles I kept claiming that 2016 mark a new era. After circa 7 years of an almost non-stop rally, the overall, no-matter-what-you-buy, bull market of 2009-2015 has come to an end. Don't get me wrong: I'm not calling the bull cycle (as a whole) off, as of yet, but I do think that "buying the market" isn't a good strategy anymore. Whether it's the S&P500 (NYSEARCA:SPY), Nasdaq composite (NASDAQ:QQQ), the Dow Jones (NYSEARCA:DIA) or any other major general equity index for that matter - I believe that we have entered a stock picking market. Therefore, investors need to adhere to three very important methodologies:
1. Extensive-through research in order to pick as many winners as possible as, hopefully, avoid as many losers as possible. A very good example from this week is the retail sector; while Target (NYSE:TGT) collapse, Wal-Mart (NYSE:WMT) is skyrocketing.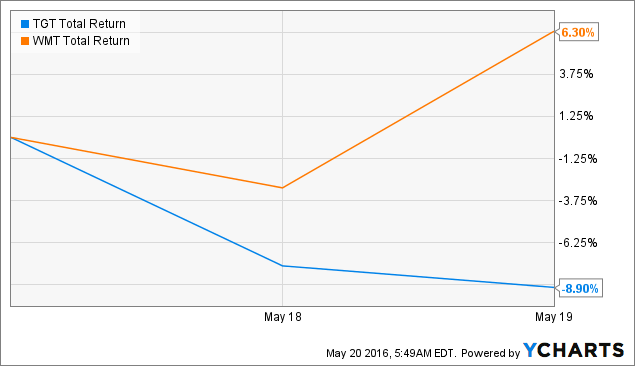 2. Willingness to adjust both view and positions, quickly and frequently. The winners of yesterday might be today's losers. Take for example the beloved (triple net least) equity REITs. The ones that got (the most) out of control (pricing wise), e.g., O, NNN, ROIC, HR and HTA, are the ones that suffer (and may keep suffering) the most. The "common denominator" for these stocks is high valuation that can't be justified anymore, especially not in light of a tightening monetary policy (and sluggish retail sector). To make a generalization, overvalued REITs with yields sub 4% are the ones most in danger. They got slumped way more than others and this may only be the beginning of a change in both mindsets and cycles (for this part of the REIT arena).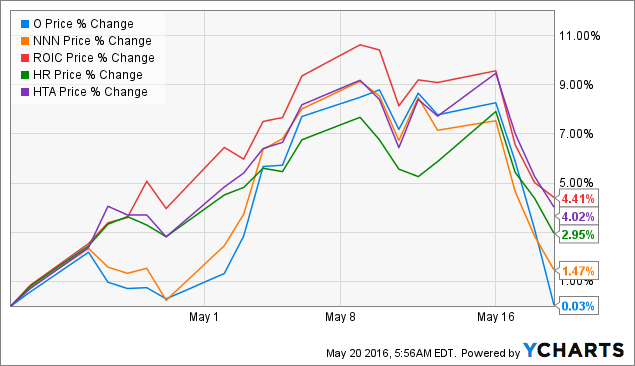 It wasn't long ago that I've expressed my views over "The Real Reality Of Realty Income". I had been "attacked" then and I'm sure that I'll be challenged here-now too. Therefore, I wish to repeat my call (back then) which is still very valid: It's not about O or any other specific stock; it's about risk management, hedging and the willingness/ability to adjust.
3. Risk management. There's no need to rush and sell if it doesn't deem necessary but there's a constant need to protect your wealth. It's never too costly to buy an insurance, especially after many Fed members already lit the fire. There are many possible hedging strategies: Selling covered Calls, Buying Puts, Balancing (Longs & Shorts), Specific Pair Trades, etc. Pick the one/s that suit/s you most and protect your portfolio. Buying insurance costs money and hedging a portfolio may (and probably will) reduce your (overall) potential return. Nevertheless, this is going to be a very wise move if and when things get ugly/ier - and they might!
A strategy that I personally really like is being LONG specific mREITs and BDCs against shorting the (overvalued) utilities index (NYSEARCA:XLU). I have recently wrote about few mREITs and BDCs as part of my A-Team series: Main Street Capital (NYSE:MAIN), Ares Capital Corporation (NASDAQ:ARCC), Starwood Property Trust, Inc. (NYSE:STWD), New Residential Investment Corp. (NYSE:NRZ) and Apollo Commercial Real Estate Finance, Inc. (NYSE:ARI). This basket of stocks has done very well over the past few months and it hasn't hurt too much to short the XLU at some point - as can be seen below: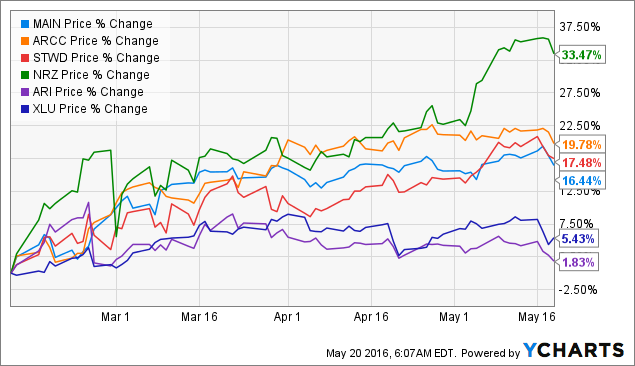 The Real SWAN Isn't a Matter of Color but a Matter of Choice
Some people are afraid of swans (the animal) and most, if not all, investors are afraid of "black swans", of the unknown and unexpected. Ask yourself: What have I done in order to better deal with the next "black swan"? Have I done anything at all?
Believe it or not, there's much one can do about, aside of watching and doing nothing of course...
You see, in order to Sleep Well At Night ("SWAN") investors need not only to pick the SWAN stocks but to adopt a SWAN investment strategy. It's risk management that causes a real-relaxed SWAN, not only/necessarily the single SWAN positions!
Jeff Gundlach has recently expressed his views at Ira Sohn. He thinks that the idea of the Fed talking about higher rates while cutting growth forecasts makes no sense. His pair trade idea: Buy REM and sell XLU. The strategy is based on the idea that the valuations of unloved and "cheap" mREITs, and over-loved and "pricey" utilities will converge. Low-volatility stocks (of which utilities fit the bill) are an oxymoron, says Gundlach. Buying at these prices is like the old game "Dynamite Shack."
I wish to add that on top of mREITs - whether specific ones (as I prefer) or through an ETF (as Gundlach prefers), another very good strategy (in my opinion) is to be LONG energy (NYSEARCA:XLE) against the same overpriced utility ETF that is being used for Gundlach's LONG REM: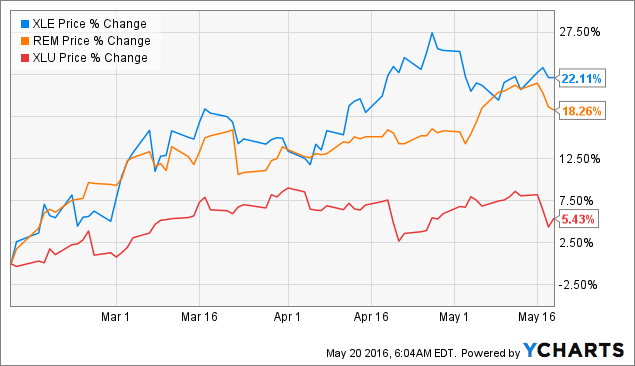 I have expressed my bullish view regarding energy in a couple of articles that can be found here and here.
Few Indicators Scream "Sell"
Although earnings forecasts always get cut, the magnitude of 2016 is overwhelming. Over the last 20 years, annual S&P 500 earnings expectations have, on average, declined about 12% from the time estimates are first drawn up about two years in advance to when earnings are reported. But 2016 has been a particularly grim year. Expectations for 2016's earnings are already down about 16% from when estimates were first made and we still have over half the year left.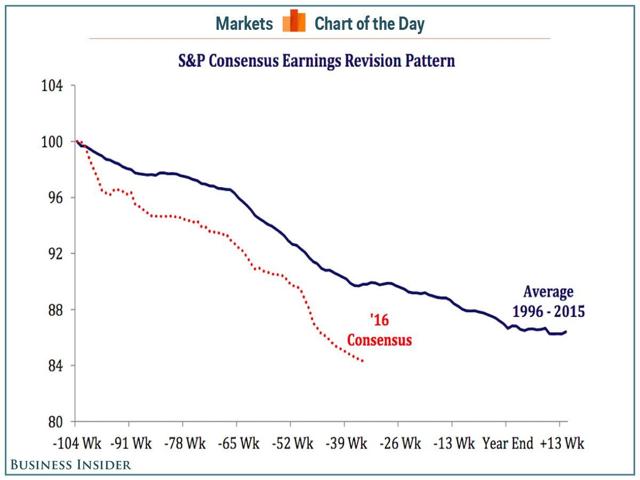 Source: Strategas Research Partners
According to Credit Suisse, one of Wall Street fear reading just hit an all-time high. As a matter of fact, the "fear barometer" is flashing its most dire warning since the measures inception in January 2013.
The measure is based on the premium derivatives traders have to pay in order to protect their investments to the downside. Put another way, the derivatives market is assigning less than 1% probability the market will rise by 10% in the next three months vs. 17% probability it will fall by 10%.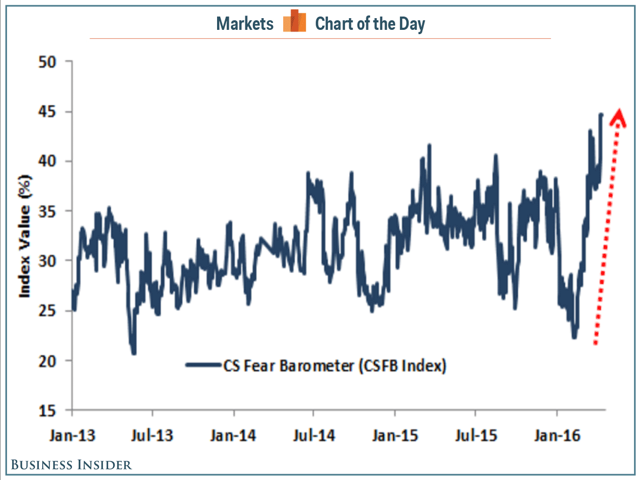 Source: Credit Suisse
Finally, it's worthwhile noticing that clients of Bank of America-Merrill Lynch have sold US stocks for 15 weeks, the longest stretch of continuous outflows since the bank first began tabulating the data in 2008. The below chart, tracks net flows into US stocks from BoAML's customers, overlaying the movements against those in the S&P 500 index.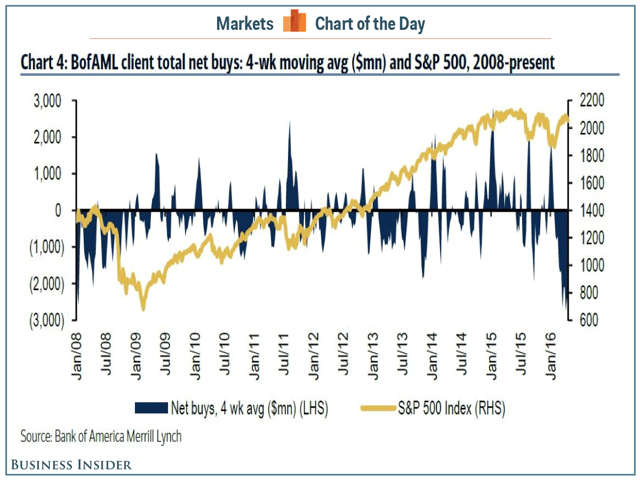 Source: Bank of America Merrill Lynch
In spite of these indicators screaming: "Sell," the S&P 500 doesn't seem to move out of its comfort zone (mainly) between 2000 to 2100 round levels. What investors should do then?
If You Can't Beat Them, Join -- i.e., Trade -- Them
Since the markets seem to be lacking any clear direction, my advice - especially for those who insist on not picking single stocks - is to trade the indices, i.e., not to hold index-based ETFs for a long time. Using the most diversified index, the S&P50, it's quite easy to draw the (technical) lines.
First, lets look at the S&P500 index performance over the past two years: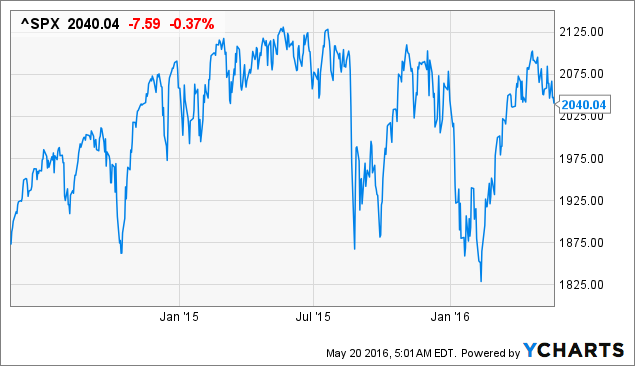 From a two year time frame perspective, it's quite obvious that the 2100 level (and above) is a "selling mark" as much as that the 1875 level is a "buying mark".
Now, lets look at the S&P500 index performance over the past year: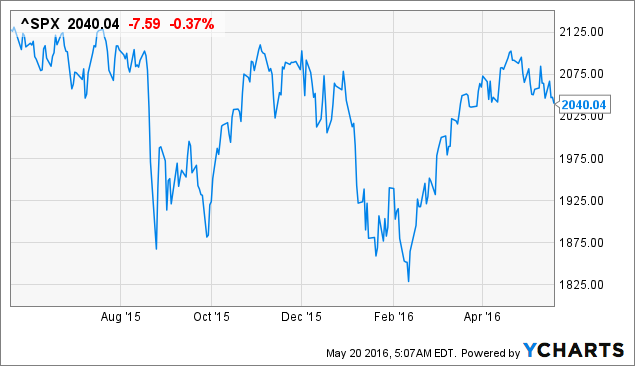 From a one year time frame perspective, things are no different and actually only being reinforced: The 2100 level (and above) remains a "selling mark" and the 1875 level remains a "buying mark".
Investors may wish to "play" with these levels and it's obvious that these levels may be stretched by 5, 10 or even 20-25 points, up or down. Either way, the message remains the same: The 225-250 points between 2100-2125 to 1850-1875 represent levels that investors should be very minded of.
As you can see, anyone who traded the SPY based on these levels over the past two years - i.e. buying at 1875, selling and shorting at 2100 - has performed way better than the index itself: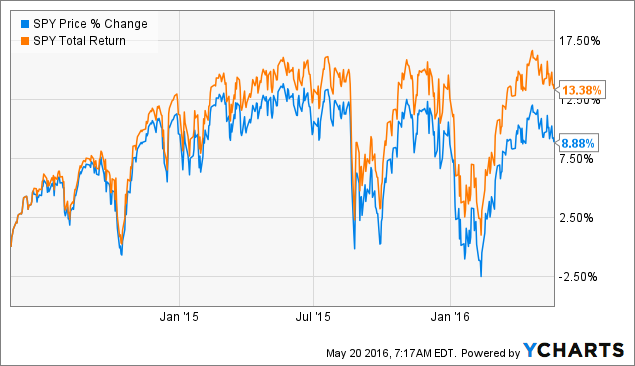 Finally, lets look at the S&P500 index performance over the past 20 years: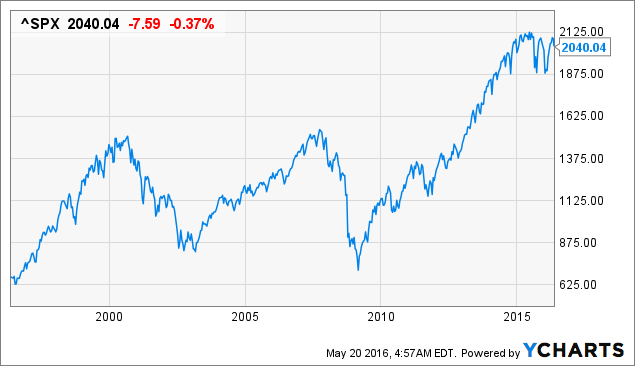 I'm not yet wishing to play a sounding alarm. Nonetheless, what is clear (at least to me) is that the current "wave" almost twice as high as previous "waves." I'm not trading solely (not even mainly) based on technicalities but the past year "pause" may signal that the current wave has peaked.
If and when this market will go down I surely hope that it will find a bottom way higher than the previous waves have found; otherwise, we are about to witness one of the largest (free) fall - from peak to through - of all-times. Beware as long you decide to be there!
Epilogue
Each and every tide has its own cycle - timing and magnitude. So do the capital (particularly equity) markets. Nothing goes up forever; neither will this market. There's no need as of yet to be too worried but there's a constant need to be worried.
Investors should protect their capital at all times, at all costs. There are times (in the markets) when buying an insurance policy may seems like a waste of good money. This is not such a time. This is the time to be extra cautious and to build the most needed walls of protection.
Bear in mind: It's risk management one's adopting that ensures a real-relaxed SWAN atmosphere, not the single SWAN positions one's holding!
Disclosure: I am/we are long ARCC, MAIN, ARI, STWD, NRZ.
I wrote this article myself, and it expresses my own opinions. I am not receiving compensation for it (other than from Seeking Alpha). I have no business relationship with any company whose stock is mentioned in this article.
Additional disclosure: I'm LONG a couple of energy and energy-related stocks but not the XLE itself. I'm LONG many other BDCs and REITs that haven't been mentioned in this article. I'm SHORT O, HTA, ROIC, HR, HTA and XLU either directly and/or through options (SHORT CALLS, LONG PUTS)