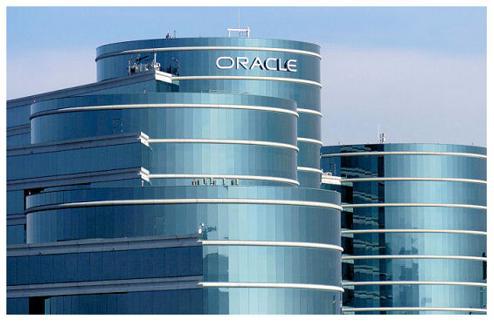 Warren Buffett once said,
When a management with a reputation for brilliance tackles a business with a reputation for bad economics, it is the reputation of the business that remains intact. If you subscribe to this idea, then the opposite should also hold true. That is to say, when bad management presides over a sound business model, it should be the reputation of the management team that wins out. But regardless of the business, if poor decisions are being made, the business will render poor outcomes.
You will be hard pressed these days to find any management team other than those at Apple (NASDAQ:AAPL) who deserves more credit than the executives at Oracle (NYSE:ORCL). Unlike many giant technology names of the late 80s and early to mid 90s, they have been able to avoid the depression that seems to be so common today amongst our tech bellwethers. Names like Microsoft (NASDAQ:MSFT), Cisco (NASDAQ:CSCO) and even worst, Novell (NASDAQ:NOVL) and Lotus Software come to mind when discussing languish - whether in innovation or stock price.
Underestimating Good Management
When talking about disappointment, Novell merits special consideration. Once thought to be a legitimate competitor to Microsoft in network operating systems with its Netware Enterprise products, they are now left wondering what could have been. Through their own ineptitude, they allowed rivals (some smaller and bigger) to eat away at their market share until they saw no other alternative but to leave the market entirely. It remains sad to analyze their progression into technological obscurity.
I once discussed about how I allowed Oracle's stock to get away from me a couple of years ago. It was a mistake that I was determined to never repeat. I marvel at the potential gains that I left on the table because I was too quick with the trigger. The lesson that I learned from that was (as Mr. Buffett suggests) - never doubt the abilities of a great management team. But today, it appears that is exactly what Wall Street analysts are doing as it relates to Oracle as they appear unwilling to forgive the database giant for its recent earnings miss - its first in 10 years, which is why I consider the recent stock performance so be nothing other than a gross overreaction.
During the earnings conference call, management spoke of some struggles to close sales as the quarter ended, which reflected uncertainty in financial markets and caused a number of customers to pull back on spending. Management also detailed that new software and hardware products, including Exadata and Exalogic, sold well and beat out servers that combine features from market leading competitor Intel (NASDAQ:INTC).
The Quarter That Was
In the quarter ending November 30, the company reported a profit of 54 cents per share while analysts were projecting profits of 57 cents. The bright side of the report was that new software sales rose slightly - 2% year-over-year to $2 billion. Management also added that it expects hard revenue declines of 5% and 15% while also projecting new software sales growth of flat to 10% - another disappointment as analysts were forecasting growth of 7%.
As a long time shareholder, I can tell you that the company has had better reports. But one thing that it also has is good sound management - and it seems that Wall Street continues to underestimate them. Analysts have overlooked the fact that Oracle had anticipated weakness in certain segments of its business preemptively positioned itself for the technological shift within the cloud that will allow it to remain dominant in the corporate enterprise sector. Yet, it would seem that the market had developed a bit of anxiety over its earnings and the likelihood that a rebound in IT spending was less possible in 2012. But for Oracle, other streams of revenue and growth have always been par for the course.
Managing the Cloud
We have seen recent evidence of this strategy when it acquired RightNow, the cloud-based customer experience suite designed to help organizations deliver customer experiences across the web and social networks. And then recently when it acquired human resources software maker Taleo for $1.9 billion - a deal that is expected to close this year. The company realizes that it cannot rest on its laurels because the competition for the cloud is growing fierce. Companies such as IBM, Cisco (CSCO), SAP (NYSE:SAP) as well as Microsoft and to a lesser extent well as Hewlett Packard (NYSE:HPQ) all have been targeting the same pie that it expected to grow for the next decade. But what sets Oracle apart for the rest is its leading business applications as well as its leading database software solutions that will certainly be in greater demand - particularly with its increasing integration in business software, hardware, platforms and use.
Summary
Being dominant well into the future has always been Oracle's top priority. Oracle's CEO Larry Ellison has shown that he and his team are not only able to move Oracle in the right direction, but the company plans to sustain its growth ratios and increase profitability by focusing on the enterprise database market. The company's ability to be forward looking have caused them to set their sights not only on virtualization, but also cloud computing technologies - which is (in my opinion) the future of computing services. With their industry experience and sound management team, are you ready to bet against them?