Good morning, and welcome to the May 25 edition of Seeking Alpha's Eye on Tech newsletter.
Twitter overhauls posting rules, falls to new lows on cautious analyst notes - In some ways, Tuesday was a microcosm of how things have been going for Twitter (NYSE:TWTR) for more than a year: The company announced product changes to much fanfare, only to see markets brush them off as analysts argue the company's moves have been doing little to boost user growth or monetization. "[A]s an avid user we've seen only incremental improvements to the experience when steep changes are needed," wrote Monness Crespi's James Cakmak while cutting his target to $18. The hype surrounding last fall's Moments launch certainly feels like a distant memory.
Twitter's latest changes: Photo/video attachments won't count against the 140-character limit, usernames won't count against the limit when replying to a tweet, users can retweet and quote their own content, and a new tweet (a non-reply) that starts with a username will reach all followers. For now, links still count against the limit (Bloomberg recently reported this would change).
Twitter also promises it's "exploring ways to make existing uses easier and enable new ones" - a feature that lets users write longer posts the can be accessed in full by clicking/tapping on a tweet is widely believed to be in the pipeline. The company's monthly active user ("MAU") count rose by a modest 5M in Q1 to 310M. During the same quarter, Facebook's (NASDAQ:FB) MAUs rose by ~60M to 1.65B, not counting new Instagram/WhatsApp users who don't use Facebook proper. With Twitter's market cap having fallen below $10B, investors are clearly in "show me" mode.
Report: Apple is prepping an Amazon Echo rival, opening up Siri - When Amazon (NASDAQ:AMZN) launched the Echo in late 2014, it was a curiosity that received mixed reviews. 18 months later, everyone apparently wants to build a rival device. A week after Google unveiled its Home speaker/voice assistant (pricing and the exact launch date remain unknown), The Information reports Apple (NASDAQ:AAPL) is working on a Siri-powered Echo rival.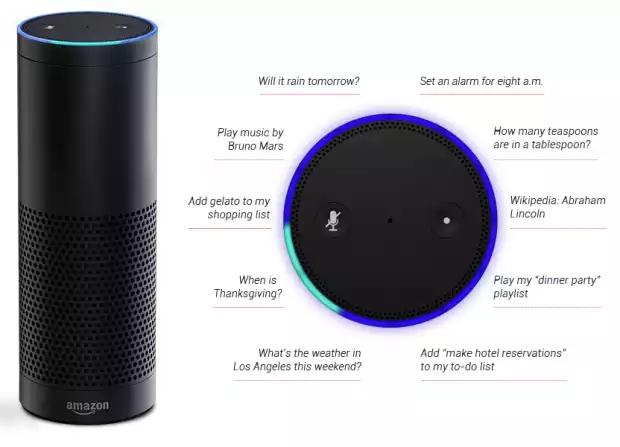 The Amazon Echo. Suddenly a trendsetter.
The site also reports (in what might be more important news, given its relevance to the iPhone/iPad) Apple will open up Siri to third-party developers. Amazon launched an SDK for its Alexa assistant last year, and has seen strong uptake for it. But for now, it's Google, whose voice assistant leverages the company's huge search and AI investments, is built into the lion's share of Android phones, and is used to an extent on iOS through the Google Search and Chrome apps, that provides Siri's greatest competition. And last week, Google showed off a revamped version of its assistant that features a Siri/Alexa-like "conversational" interface, and will support third-party services.
Google revamps mobile and local ad offerings, intros "Promoted Pins" for Maps - Though Google (GOOG, GOOGL) still faces some notable challenges in mobile - specifically, the tendency of some users to go straight to apps and thus bypass Google Search, and lower conversion rates/ad prices on smartphones relative to PCs and tablets - it's hard to question the company's willingness to make its search services and ads mobile-friendly, or its understanding of how to do so. Google's latest moves bear this out.
AdWords search ads can now have longer headlines and descriptions, as Google has found smartphone users want more info before clicking through to a site. Display ads on third-party sites/apps can now automatically adapt to the content they're run against, and search ad bids can be adjusted based on device type. Meanwhile, local ads can now prominently display a business' address, and "Promoted Pins" that show a business' logo are being tested on Google Maps (has over 1B MAUs).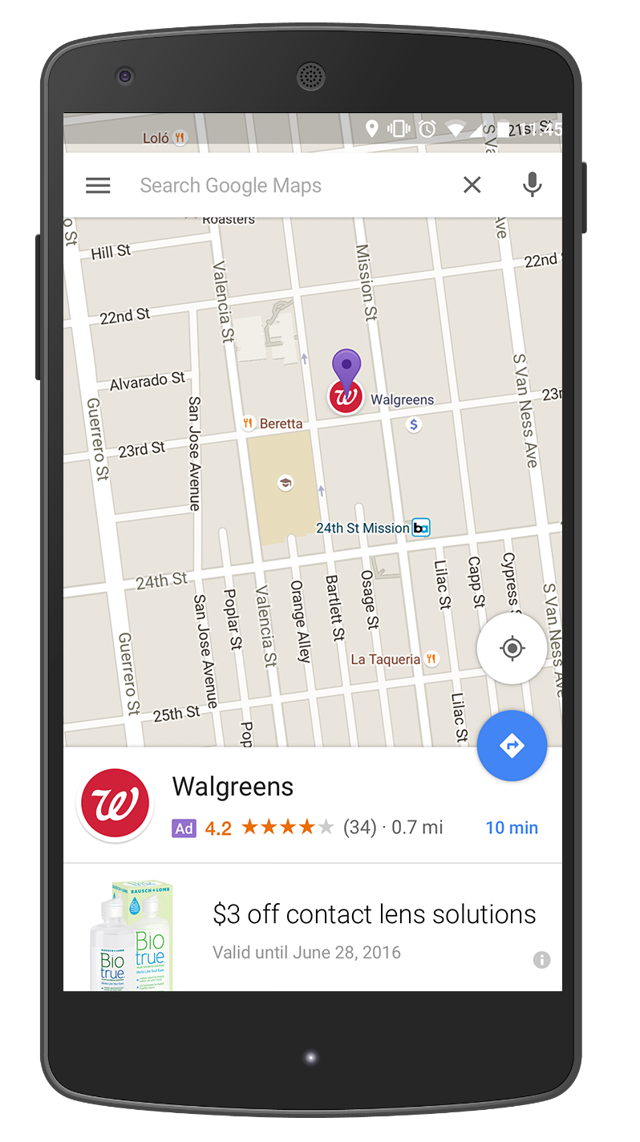 A Walgreens Promoted Pin appearing within Google Maps
The moves follow a mobile-friendly revamp of the AdWords interface. Local ads, which compete against offerings from Yelp (NYSE:YELP) and Facebook, are one ad type that could monetize better on mobile than PCs, since a user is more likely to be near a local business when seeing an ad for it on his/her smartphone. Even with its challenges, improving mobile search monetization helped paid clicks on Google sites rise 40% Y/Y in Q1 (YouTube ad growth also helped out).
HP Enterprise soars on an FQ2 sales beat and plans to merge its IT Services unit with CSC - What the pending Dell/EMC merger is to IT hardware, the planned merger of HP Enterprise's (NYSE:HPE) Enterprise Services unit with Computer Sciences (CSC) is to IT services: An attempt by two large enterprise tech firms hurt by cloud services adoption and other secular trends to gain scale and reap cost synergies by joining forces. With a $1.5B/year cost savings run rate expected within a year of the 50/50 deal's closing, markets have given a resounding thumbs-up.
Overshadowed by the news: HPE turned in a fairly solid FQ2 report, in spite of the sales pressures the company and various enterprise IT peers have been seeing. Whereas IBM's hardware division revenue fell 22% Y/Y in Q1 (a mainframe cycle is partly, but not fully, responsible), HPE's hardware division sales rose 7% in FQ2. Last year's acquisition of Wi-Fi equipment vendor Aruba Networks (NASDAQ:ARUN) helped, but higher server, storage, and switching sales did as well. The division's execution has apparently improved following the old HP's breakup, and that, in turn, has fueled share gains.
Enterprise Services revenue fell 2% ahead of the CSC announcement, but that's better than FQ1's 6% drop. Software (has been troubled since the ill-fated Autonomy acquisition went through) was the one major weak spot in the report, with total revenue dropping 13% and license sales dropping 12%. FY16 EPS guidance was reiterated.
Microsoft teams with Citrix on virtual desktops, enterprise mobility software - Another day, another move by Microsoft (NASDAQ:MSFT) to partner with an enterprise rival. Citrix (NASDAQ:CTXS), which competes with Microsoft in the server virtualization, will support the management of Windows 10 images on Microsoft Azure via its virtual desktop software. It'll also allow several apps to be managed via Microsoft's increasingly popular Enterprise Mobility Suite. Other rivals Microsoft has partnered with over the last 12 months include SAP (NYSE:SAP), Box (NYSE:BOX), and Red Hat (NYSE:RHT).
Finnish union: Nokia likely to cut 10K-15K jobs - Job cuts on that scale would equal 10%-14% of Nokia's (NYSE:NOK) workforce, and could make the company's target of $1B/year in Alcatel-Lucent merger cost synergies by 2018 look conservative. To date, Nokia has said it's cutting 2,400 jobs in Finland and Germany in the aftermath of the Alcatel-Lucent merger, but hasn't given a global figure. One unanswered question: If Nokia does lay off 10K-15K workers, are the cuts due to M&A synergies alone, or is caution about a soft telecom capex environment also playing a role?
Bloomberg: Xiaomi will price its 4K-capable Mi drone at $610, undercutting DJI's $799 Phantom 3 - Xiaomi (XI), quite comfortable with pricing aggressively in the smartphone, fitness band, and action camera markets, is reportedly looking to do the same in the drone market. Market leader DJI (DJI) can't be thrilled, and neither can GoPro (NASDAQ:GPRO), which plans to launch its Karma drone this fall. Ambarella (NASDAQ:AMBA) could benefit from Xiaomi's drone launch if it's the video processor supplier, as it is for Xiaomi's Yi action camera.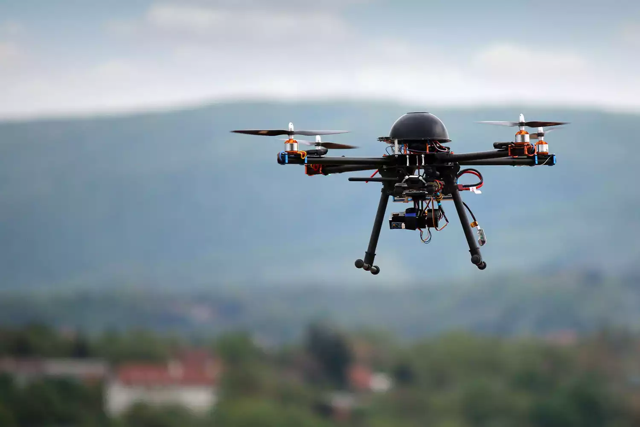 Xiaomi's upcoming Mi drone
DJI is two months removed from launching the Phantom 4, a drone that won rave reviews for its autonomous navigation features. But the device carries a $1,399 MSRP.
Report: Snapchat raising ~$200M at a valuation of up to $22.7B - Such a valuation would be well above the $16B Snapchat (CHAT) was valued at in both a 2015 round and a round earlier this year. It would also be more than 2x what Twitter is currently worth, and equal to nearly 70x the midpoint of Snapchat's reported 2016 revenue target range of $300M-$350M. Twitter, by contrast, trades for 3.6x a 2016 revenue consensus of $2.72B.
What accounts for the difference in multiples? Aside from a very heated funding environment for marquee tech unicorns, it comes down to Snapchat's much faster growth - the company is aiming for 6x-7x revenue increase relative to 2015 - and the fact investors trust management's ability to execute. Whereas Twitter has lost that trust following a series of missteps, analysts have gone from dismissing Snapchat as a niche service for privacy-conscious teens to gushing over its success at winning over older users with new services, and at reeling in major brands and media firms along the way.
Toyota partners with and takes a stake in Uber - Lyft (LYFT) has GM, Didi Chuxing (DIDI) has Apple, and Uber (UBER) now has Toyota (NYSE:TM). The world's biggest automaker will provide car-leasing options to Uber drivers through its financial services arm. Toyota and Uber will also engage in ride-sharing service trials, and partner on in-car app development and other unspecified R&D fields. Autonomous driving, a field both companies have made investments in, would be a logical area for collaboration. Uber recently announced it's testing a self-driving car (a modified Ford Fusion) in Pittsburgh.
Separately, Volkswagen (VLKAY) has poured $300M into Uber/Lyft rival Gett, which has a large presence in Europe.
Intuit lower after an FQ3 beat and above-consensus FQ4 guidance - After initially trading higher on the news, Intuit (NASDAQ:INTU) closed after-hours trading down 2.2%. High expectations - shares went into earnings less than a dollar below their 52-week high of $108.20 - are doubtlessly a factor.
In spite of the market's reaction, the tax/accounting software giant turned in strong numbers for its biggest quarter of the year. With Intuit (like many software peers) aggressively looking to transition its base towards subscription offerings, 140K QuickBooks Online subscribers were added in FQ3 (raising the base to 1.4M), and TurboTax Online units rose 15% during tax season. Total Small Business segment revenue rose 12% Y/Y, and Consumer Tax segment revenue 7%.
Disclosure: I/we have no positions in any stocks mentioned, and no plans to initiate any positions within the next 72 hours.
I wrote this article myself, and it expresses my own opinions. I am not receiving compensation for it. I have no business relationship with any company whose stock is mentioned in this article.
Editor's Note: This article discusses one or more securities that do not trade on a major U.S. exchange. Please be aware of the risks associated with these stocks.