Continental Resources (NYSE:CLR) is a highly leveraged company that has a history of strong volatility. This record producing E&P has taken minimal action to reduce their debt load since the price of oil has started falling, which is a clear problem in this environment. While it can solve the lowered revenue problem by ramping up production, the debt toll has taken a back seat and led the company to become cash flow negative for the last fifteen months. This quarter, Continental Resources will still be cash flow negative and that's concerning given the current state of their debt.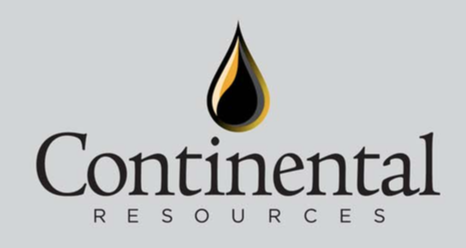 Source: Continental Resources
Rapid Upside
CLR has experienced rapid upside over the past few months and has really stabilized above the $40 support level. This is a remarkable turnaround in such a short period of time, thus why investors should have retained caution as the market heads into the summer. CLR is now trading at a much more meaningful level to where the equity capital markets can actually be a useful source of funding for the company.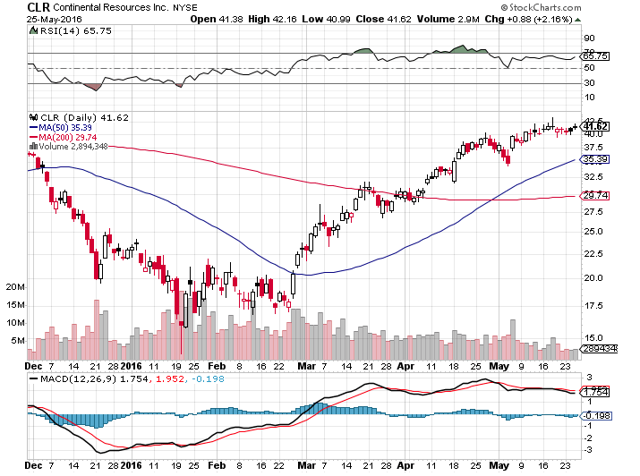 Source: StockCharts
The Importance of Being Cash Flow Neutral
Continental Resources has determined that its cash flow neutral level is at $37/barrel WTI. As investors obviously know, the WTI is currently well above this level, trading at around $49/barrel. So, the company will break-even, right? Not so fast. The average price per barrel in Q2, so far, is around $42/barrel, which far surpasses Q1 average realized prices, but still isn't enough to dig CLR out of its negative cash flow hole.
As we know, crude oil hit a low of $26/barrel back in Q1, despite the average Q1 price being $33.27, but CLR's average realized price per barrel was significantly lower at $25.72. Thus, it's important to realize that there's a strong price differential that occurs.(Conveniently, in the investor presentations, they're presented in the appendix rather than the core slides) There's a $7-$9 price differential between the average realized price per barrel, using the WTI as a gauge, and the price CLR receives. This is important in calculating the company's timeline to cash flow neutrality.
Thus, if investors assumed $42/barrel to be the average price for the full second quarter, CLR would receive, on average, $33-35/barrel. Again, the company's cash flow neutral level is $37/barrel. This means that CLR will not become cash flow neutral this quarter.
Yet, several problems arise when calculating CLR's potential FCF. It's worth noting that capex is supposed to be evenly spread across the four quarters of 2016 at $230 million each, however, in light of CLR's capex in Q1 at $361 million, the subsequent quarters have been reduced based on management's full year guidance. Thus, capex will be materially lower in the coming quarters in 2016 (or so investors hope), which is positive for FCF, but isn't enough of a boost to make FCF positive in the current market. However, the company also guided that per $5 change in the WTI, CLR gains $150-$200 million in FCF. From my calculations, the current average price per barrel is just under $9 greater than Q1, so CLR should have no problem breaking even on FCF. They'd see an additional $270 million to $360 million added to FCF, allowing them to break-even into the mid-$200 million level.
Investors have two clear takeaways: either the guidance about the price differential is wrong or the guidance about the FCF sensitivity is wrong. Clearly, the two contradict each other. I am inclined to believe the FCF sensitivity guidance is wrong because in previous quarters, CLR's average realized price per barrel was materially higher than Q1 2016, yet FCF was still negative. Below, this is depicted: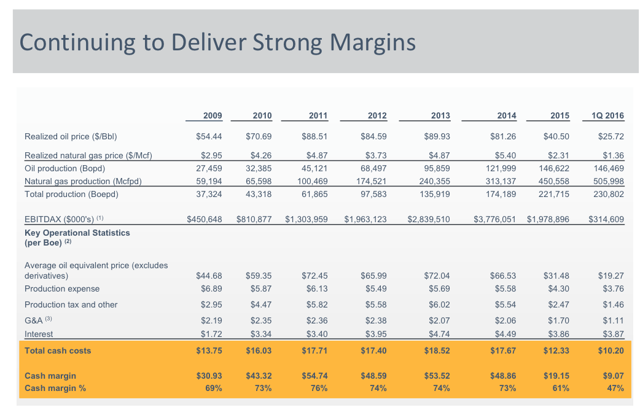 Source: Investor Relations
Thus, investors need to expect that cash flow will continue to be negative until crude averages prices above $46 for a full quarter. This could happen in Q2, but more likely to happen in Q3. Why is CLR's cash flow neutrality so important? Other than gaining the financial health that affords the company the opportunity to grow, it gives shareholders much less volatility in their day to day investing as the company can materially reduce debt if it has more FCF.
Debt Reduction Timeline
Many energy companies, especially O&G E&Ps like Continental, have taken on an uncomfortable amount of debt over the past 18-24 months. There are clear problems in Continental's debt that could impact future performance, unless the WTI price gains consistency after increasing materially. Below is the company's current maturity lineup: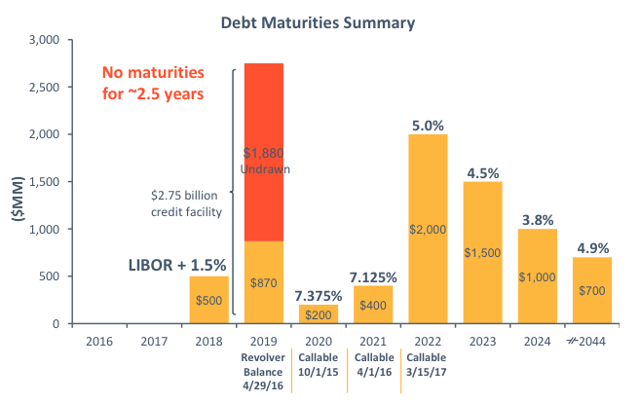 Source: Investor Relations
The problem I have with this debt stack is that there are three callable issues. Of that, one is of a monstrous amount: $2 billion. It isn't due until 2019, which allows time for the WTI to recover well above the $60 level, which would create a healthy amount of FCF and significant ability for CLR to pay down this issuance. If WTI prices take longer than expected to recover and stagnate around the $50/level for multiple years or even head lower, then Continental is looking at a challenging environment to pay its debt down. Although, the current situation is largely positive regarding their debt with the only short-term headwind being their quarterly interest payment of $80.95 million or about 20% of sales, for which their coverage is negative. Low EBIT and high D&A in the past quarters have made this a direct concern directly attributable to the operating environment.
Fortunately, the company doesn't have a true maturity until 2018 and it's an easily payable $500 million LIBOR plus 150bp, representing a real rate of roughly 2.1%. Right now, if Continental can continue to make its interest payments and make meaningful reductions in medium-term maturities, then this company is going to be financially healthy in a few years.
Conclusion
Continental isn't out of the woods yet, but they're surely closer. Aided by improving market fundamentals propping the WTI up near the $50/barrel level, the company is very, very close to breaking even on free cash flow. While the market for crude is out of their control, debt reduction needs to remain the central focus of this company in order to retain high liquidity.
Disclosure: I/we have no positions in any stocks mentioned, and no plans to initiate any positions within the next 72 hours.
I wrote this article myself, and it expresses my own opinions. I am not receiving compensation for it (other than from Seeking Alpha). I have no business relationship with any company whose stock is mentioned in this article.