As many analysts and investors already know Boeing (NYSE:BA) is facing a major challenge to close the production gap it is facing on the Boeing 777 production. Boeing has already taken measures by reducing output by 2017.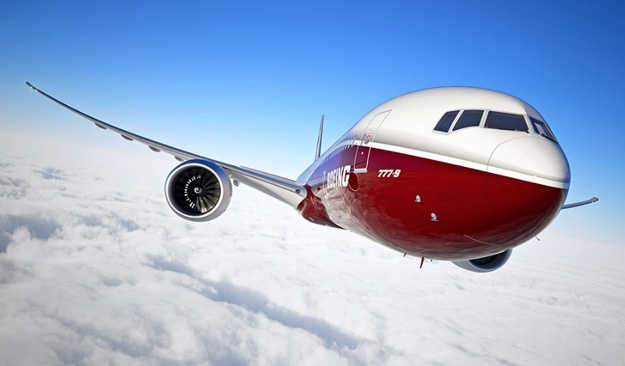 While the gap is a major challenge for Boeing that does deserve extensive coverage, I think it is also important to look beyond that and see what Boeing's plans are with the Boeing 777X. As part of my research on the potential impact of purchase options on the Boeing 777 order inflow, I contacted Boeing. Boeing spokesman, Doug Alder Jr., was unable to answer most of my questions but did have some things to say which I think can be informative to investors.
The Boeing 777X
The Boeing 777X, which is the family name for the Boeing 777-8 and Boeing 777-9, mainly competes with the Airbus (OTCPK:EADSF) A350-1000 and at the same time tries to be a replacement of the Boeing 747-400. The aircraft is another push towards bigger aircraft, but not too big. On the other hand, the aircraft makes use of light weight wings that are more aerodynamically efficient, while the turbofans are significantly more efficient. So the Boeing 777X is a push towards bigger and more efficient aircraft.
If you are interested in the differences between the Boeing 777X and the Boeing 777-300ER, I can recommend you reading one of my previous articles "Boeing: Wat Is New On The Boeing 777X?".
A closer look at the production plan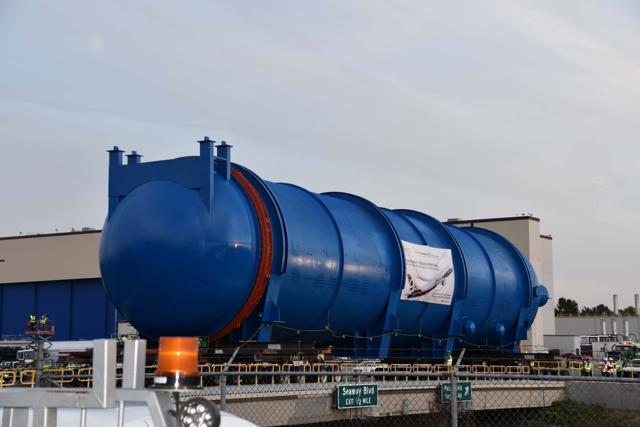 Figure 1: One of the autoclaves for the Boeing 777X (Source: www.heavyliftpfi.com)
While Boeing is facing some challenges on the Boeing 777 Classic production gap, the plans for the Boeing 777X are firm. One of the biggest investments Boeing had to make was for the construction of the Composite Wing Center featuring 6 autoclaves, where the wings for the Boeing 777X and the empennage will be produced. In just little over a year the Composite Wing Center has been realized. In 2017 production of the composite wing and empennage parts will commence.
The program will start off by the manufacturing of the test aircraft and there also were I was able to get some information from Boeing's spokesman:
In 2018, we'll continue the production rate of seven airplanes per month. But we will build six 777-9 test airplanes.
This sentence does contain some information that is already known. The production rate is 7 per month, which likely includes the production of the test airplanes accounted for at a rate of 1 per month. What people might be less familiar with is the number of test beds that will be bought, which for the Boeing 777X is 6. Dennis Muilenberg, CEO of The Boeing Company, already confirmed this number in February but has remained uncovered so far.
We expect the test articles - minus two static airplanes that will never deliver - to deliver in 2020 and beyond.
This sentence contains information that so far was not yet known. Two aircraft will be used for static tests and will never be delivered and are likely to be part of the R&D costs. The 4 other test aircraft are set for delivery in 2020. The information that can also be extracted is that Boeing officially still aims for commercial service entry of the Boeing 777X in 2020, while many believe the internal target is 2019.
A last thing that Doug Alder Jr. added was:
It's important to note that all of the above have already been baked into our plan and accounts for our expectations for margin accretion and cash growth.
While many are having concern about Boeing's cash growth and margins, these words clearly show that all of this is already accounted for in Boeing's forecasts and they are still seeing margin and cash growth.
Conclusion
What is clear is to me is that lack of Boeing 777 order inflow can result in lower profits and cash flow for Boeing. However, Boeing already has things planned out for the Boeing 777X pretty well and surprises such as unsellable airframes (like happened on the Boeing 787) are unlikely. In the end Boeing's view on margin and cash growth remains intact.
If you would like to receive updates for my upcoming articles, please click the "Follow" text at the top of this page next to my profile.
Disclosure: I am/we are long BA.
I wrote this article myself, and it expresses my own opinions. I am not receiving compensation for it (other than from Seeking Alpha). I have no business relationship with any company whose stock is mentioned in this article.
Editor's Note: This article discusses one or more securities that do not trade on a major U.S. exchange. Please be aware of the risks associated with these stocks.