Good morning, and welcome to the May 27 edition of Seeking Alpha's Eye on Tech newsletter.
FT: Apple Internet software/services chief Eddy Cue floated idea of buying Time Warner - Cue reportedly shared his idea with Time Warner (NYSE:TWX) corporate strategy chief Olaf Olafsson. However, the talks never reached Tim Cook or Time Warner CEO Jeff Bewkes. The FT also notes Cue, who recently ceded responsibility for the App Store to marketing SVP Phil Schiller, met with Olafsson to "discuss other commercial relationships between the two companies, such as the potential inclusion of Time Warner's cable channels in a future Apple (NASDAQ:AAPL) video streaming service."
Perhaps the biggest takeaway here isn't that Apple is willing to seriously consider a Time Warner bid - that's far from clear, and buying an old media giant like TWX would raise questions about both culture/fit and conflicts with pay-TV providers and other TWX partners whom Apple could end up competing with. Rather, the big takeaway is arguably that Apple might now be willing to buy a company of that size (TWX currently has a $58B market cap). Cook has signaled Apple is now open to bigger acquisitions, and should the company want to make a large overseas purchase, it has over $200B in offshore cash it can direct towards that end.
Netflix (NFLX - $44B market cap, based in the U.S.) caught a bid in response to a line in the FT's report stating "several bankers" think Apple is more likely to go after a company like Netflix than one like Time Warner. That might be true, but it's just speculation at this point. And acquiring Netflix would both mean both convincing a very ambitious Reed Hastings to sell and buying a company whose strategy has involved getting its content on as many platforms and devices as possible.
Report: Apple wants to turn the Apple TV set-top into an Amazon Echo rival - A few days after The Information reported Apple is prepping an Amazon Echo (NASDAQ:AMZN) rival and plans to open up Siri, VentureBeat reports Apple's plans for a home voice assistant/speaker revolve around Apple TV, which will be getting a microphone and speaker. "They want Apple TV to be just the hub of everything," says a source.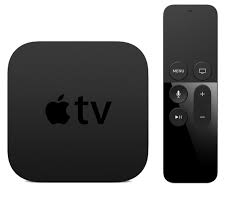 There's a logic to this approach: For a moderate premium - the 4th-gen Apple TV starts at $149, while Amazon's recently-launched Echo Dot goes for $90 - Apple could give consumers a device that delivers media streaming/playback and games in addition to the voice assistant and home automation services that are the Echo's calling card. But there's also a shortcoming: The Echo is often deployed in places where a TV set doesn't exist (for example, kitchens), and thus where a lot of Apple TV's features would be superfluous.
Google wins Android patent battle against Oracle - Oracle (NYSE:ORCL) had been seeking $9B in damages over Google's (GOOG, GOOGL) use of Java APIs in Android. A California federal jury, granting the latest in a long string of wins for defendants in high-profile infringement suits, ruled Google's Java usage fell under fair use. Not surprisingly, Oracle plans to take the case to a federal appeals court (the CAFC). The court's recent patent verdicts have been very mixed, with more adverse rulings against perceived patent trolls than before. Even if Oracle gets a favorable appeal, the odds of the company ever getting anything close to $9B from Google appear quite low.
It should be noted legal and licensing expenses are among the costs Google has cited when defending its required bundling of various apps/services with Android before EU regulators who recently filed antitrust charges.
Intel buys Russian computer vision firm Itseez for IoT devices and self-driving cars - Itseez provides algorithms for advanced driver-assistance systems ("ADAS"), as well as face-detection technology and a general-purpose computer vision software library. Intel (NASDAQ:INTC) declares autonomous driving, digital security/surveillance, and industrial inspection to be among the markets Itseez's technology will help it target.
The deal suggests additional competition for Mobileye (NYSE:MBLY), by far the top provider of ADAS/autonomous driving vision processors. Intel's existing IoT efforts include developing its tiny Quark CPU for low-power devices, selling Atom processors for more powerful embedded systems, buying "functional safety" tech provider Yogitech (its solutions guarantee chips within cars and other systems keep working), and creating an end-to-end IoT platform that features Intel-powered IoT gateways and management software.
Intel cancels plans to sell $1B worth of VC investment assets - Intel Capital chief Wendell Brooks: "In February, I noted we were taking a fresh look at our portfolio to ensure we were best positioned to help our companies grow beyond just financial support… While, like all investors, we'll continue to actively manage our investments, I intend to keep and support the portfolio I inherited." Bloomberg previously reported several investment firms had shown interest in certain Intel VC assets that were put on the block. The chip giant's about-face apparently caught bidders by surprise - Fortune reports "several secondary market sources" still thought the sale process was active as of Wednesday afternoon.
Instead of announcing asset sales, Brooks disclosed three new VC investments: Lumiata, a healthcare AI/analytics startup, ProGlove, a maker of smart gloves for factory workers, and Maana, a creator of industry-specific analytics software that fuses data from different sources into a "knowledge graph." He also promised Intel Capital, which has historically put money into companies that will either directly use Intel's chips or enable apps/services that drive further use, will continue investing $300M-$500M/year.
Palo Alto Networks tumbles after issuing in-line FQ4 guidance with FQ3 sales beat; cybersecurity peers also lower - With markets used to seeing Palo Alto (NYSE:PANW) deliver one beat-and-raise quarter after another on the top line (and having priced shares accordingly), FQ4 guidance that was merely in line with consensus and below at the midpoints sparked a big selloff.
On its earnings call, the next-gen firewall market's biggest vendor mentioned some clients are becoming more "cautious" with their spending. It's no secret that enterprise IT spend has been weak, but security demand has held up pretty well to date. Fears that demand is softening led security tech peers such as Fortinet (NASDAQ:FTNT), FireEye (NASDAQ:FEYE), CyberArk (NASDAQ:CYBR) and Imperva (NASDAQ:IMPV) to follow Palo Alto lower.
Palo Alto's report still had its share of positives. Billings rose 61% Y/Y, easily outpacing revenue growth of 48% and nearly matching FQ2's 62% billings growth. Free cash flow - well above net income due to billings being much higher than revenue - rose 95% to $150.8M. Palo Alto is still growing very rapidly and taking share from firewall rivals such as Cisco (NASDAQ:CSCO) and Juniper (NYSE:JNPR), even if the growth rate appears due to slow a bit.
Splunk slumps after FQ1 sales beat, in line FQ2 guidance, FY17 guidance hike - Much of what holds for Palo Alto also does for Splunk (NASDAQ:SPLK), the top player in the market for software that analyzes machine/log data for IT operations and security purposes. The company trounced April quarter sales estimates, but delivered a July quarter sales outlook that was in line with consensus (and a little below at the midpoint), disappointing investors expecting above-consensus guidance. The fact EPS was only in line in spite of a big sales beat, and that Splunk didn't raise its full-year operating margin guidance even as it once more upped its full-year sales guidance - the company has a history of steadily hiking the latter throughout the year - might also not be sitting well.
Among the FQ1 report's positives: License revenue (drives future maintenance revenue) rose 41% Y/Y, nearly even with FQ4's 44% growth, and new customer adds totaled 450. Management upheaval could be affecting Splunk a little in the near term - the company is six months removed from seeing a CEO change, two months removed from seeing its product chief leave, and two weeks removed from having a new sales chief come on board.
Report: Two more Twitter execs are departing - Brain drain, thy name is Twitter (NYSE:TWTR). According to Re/code, long-time business development chief Jana Messerschmidt and media/commerce chief Nathan Hubbard are leaving. Though Re/code's report shortly follows a BuzzFeed report about Twitter disbanding its commerce team and stopping R&D work for certain commerce products, Re/code says the commerce team was disbanded in October.
The microblogging platform announced in January its engineering, product, HR, and media chiefs are leaving. There were also several notable departures in 2015 in the months following Dick Costolo's resignation as CEO (and Jack Dorsey's return). And Uber (UBER) and Lyft (LYFT) (both are based out of San Francisco, like Twitter) have reportedly been aggressively poaching Twitter talent.
Sony tops 40M cumulative PlayStation 4 sales - The figure is up from 35.9M near the beginning of the year, and suggests the PS4 continues to handily outsell the Xbox One. It arrives ahead of expected late-2016 arrival of Sony's (NYSE:SNE) PlayStation VR headset and a 4K-capable PS4, and follows a report Microsoft (NASDAQ:MSFT) plans to unveil a smaller/cheaper Xbox One in June and a 4K and VR-capable Xbox One in 2017.
Of note: The 40M PS4s Sony has sold since the console's November 2013 launch compare with a reported 51.2M Q1 iPhone sales by Apple, and (per IDC) an estimated 81.9M Q1 smartphone sales by Samsung (OTC:SSNLF). Consoles are still a big business, but their reach pales relative to smartphones.
Snapchat reportedly raises funds at same price as before; revenue and DAU figures leak; IPO specialist joins board - Though a recent report indicated Snapchat (CHAT) is raising funds at a valuation as high as $22.7B, The Information reports the company's latest share sales (part of an ongoing Series F round that now totals $1.8B) were at the same price as what Snapchat received when raising funds at a $16B valuation. The new funds still raise the company's valuation to $17B-$18B, but only because more shares have been issued.
Separately, TechCrunch has gotten hold of slides disclosing Snapchat had 2015 revenue of $59M, is aiming for 2016 revenue of $250M-$350M (Re/code previously reported $300M-$350M), and is targeting 2017 revenue of $500M-$1B. They also state Snapchat had 110M daily active users as of December (+48% Y/Y), with 50M in the lucrative North America region.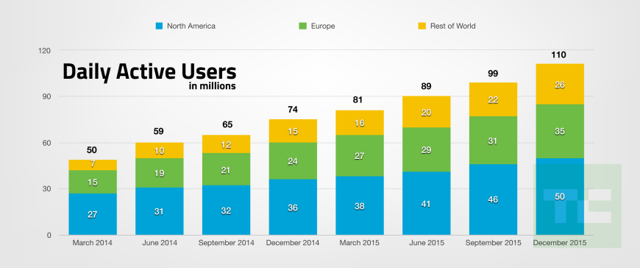 Snapchat's daily active user growth. Source: TechCrunch.
An IPO might be drawing near: While disclosing its latest funding, Snapchat listed Stan Meresmen, a tech vet who describes himself as someone who "advises CEOs & CFOs on preparing to become a public reporting company, IPO process, operating as a public company, and scaling the company for rapid growth," as a board member.
Microsoft and Facebook partner on trans-Atlantic fiber cable with record capacity - Microsoft and Facebook's (NASDAQ:FB) cable will have an initial capacity of 160Tbps, and sport a length of 6,600km. A Telefonica (NYSE:TEF) unit will operate the cable. Just as web/cloud service providers are making up a growing portion of data center capex relative to enterprises, they're accounting for a growing portion of telecom capex relative to carriers - optical networking equipment maker Infinera (NASDAQ:INFN) and optical component vendor Oclaro (NASDAQ:OCLR) are among those well exposed to the trend. Facebook said in April it expects 2016 capex to be at the high end of a prior $4B-$4.5B guidance range.
Bloomberg: Amazon is testing an AI/machine learning cloud service to better compete against Google - The service, currently in test mode, is said to "let businesses run a wider range of AI software on Amazon's computers, leading to more powerful applications capable of tasks like pattern recognition and speech transcription." It will also support many AI software frameworks, including Google's popular TensorFlow, which was recently open-sourced and now powers a Google Cloud Machine Learning service.
Machine learning is one area where Google's public cloud platform is seen as having an edge on Amazon, as is (at times) raw performance. Amazon, meanwhile, still has its unmatched mindshare, geographic reach, and feature set/ecosystem to act as selling points. A major deal with Salesforce (NYSE:CRM) (reportedly worth $400M) was announced on Wednesday.
Lenovo has a weak Q1 due to PC and mobile declines, admits seeing Motorola Mobility challenges - Lenovo's (OTCPK:LNVGY) Q1 revenue fell 19% Y/Y to $9.1B. PC revenue fell 14% to $6.2B, mobile revenue 39% to $1.7B, and enterprise revenue (includes the former IBM x86 server unit) 8% to $1B. Mobile revenue was hurt by a whopping 85% drop in Chinese shipments, where competition from local OEMs. Apple and a rejuvenated Samsung has been fierce.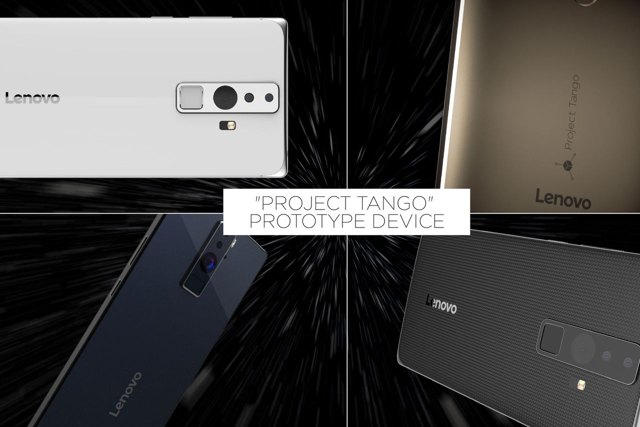 Lenovo is counting on a phone supporting Google's Project Tango to boost its U.S. fortunes.
Lenovo admits it underestimated how hard it would be to integrate Motorola Mobility (acquired from Google in late 2014), and expects its mobile ops to continue losing money in the short term. It's betting on two high-end smartphone launches to boost U.S. sales - one will be a Motorola device, and the other will support Google's Project Tango, which uses computer vision and sensors to track motion and map a user's surroundings.
Disclosure: I/we have no positions in any stocks mentioned, and no plans to initiate any positions within the next 72 hours.
I wrote this article myself, and it expresses my own opinions. I am not receiving compensation for it. I have no business relationship with any company whose stock is mentioned in this article.
Editor's Note: This article discusses one or more securities that do not trade on a major U.S. exchange. Please be aware of the risks associated with these stocks.