Overview
Jones Soda Co. (NASDAQ:JSDA) is a soft drink company based in Seattle Washington. The company's flagship brand is Jones Soda, a cane sugar sweetened carbonated beverage line known for its bright colors, unique packaging, and crazy flavors.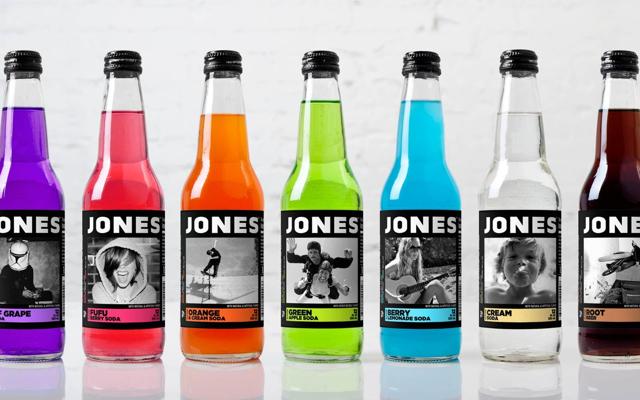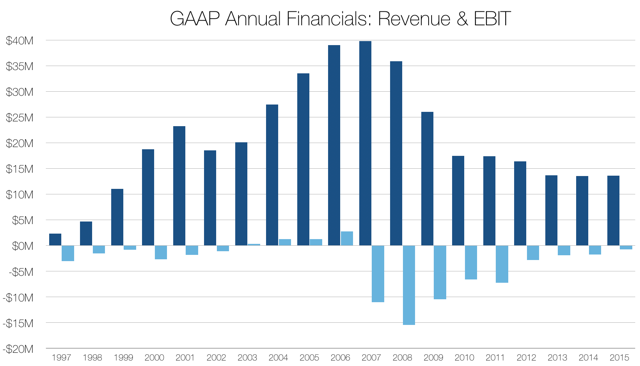 Background (1987-2011)
Jones Soda Co. was originally founded in 1987 by young entrepreneur Peter Van Stolk, under the name Urban Juice and Soda Company (UJ&SC). The startup was a beverage distribution business located in Western Canada, with headquarters in Vancouver.
Stolk's first big success was with a brand called Just Pik't Juice. After a few years in the business, Stolk quickly developed a reputation for picking winning brands and UJ&SC was doing millions in revenue.
In 1995, a Canadian VC firm called Grant McDonald Capital decided to invest in UJ&SC with the intention of leveraging its already successful distribution business to launch a proprietary brand. This project eventually led to the creation and launch of the Jones Soda brand within the UJ&SC umbrella.
At the time, Jennifer Cue was an employee of Grant McDonald Capital and was on the team that sourced and closed the investment in UJ&SC to create Jones Soda. As the deal was happening, Cue became very passionate about the project and decided to join the Jones Soda team. From 1995 through 2006, she would hold various positions at the company including CFO, COO and a seat on the board.
Within a few years of its founding, the popularity of Jones Soda soared and it became a bigger and a bigger portion of UJ&SC's distribution business. By the year 2000, about 85% of UJ&SC's revenue was from Jones Soda. At this time, the company officially changed its name to Jones Soda Co., and stopped distributing other beverage products.
Over the next couple of years, the Jones brand would gain remarkable grass roots following, through a combination of using fan photos for its labels and releasing crazy limited edition flavors (like Turkey & Gravy and Brussel Sprouts).
By the end of 2003, the stock market started to take notice of this little beverage company. Jones was growing quickly and on the cusp of profitability. Shares started 2003 at $0.25 and closed the year at $2 per share.
This meteoric share price rise was supported by tangible financial progress. Jones hit a peak of $39M in revenue and $3M in EBIT in 2006 (up from $20M in revenue and no EBIT in 2003). At this point, the Wall Street hype machine was charging ahead at full steam and shares were in the double digits.
March of 2007 is when the wheels started falling off. Jones shares began going parabolic, right as the business began losing momentum. After hitting a peak of $30 per share in mid-April, Jones was hit with the perfect storm.
Short sellers kept piling on the stock, and the company decided to start investing heavily in the nationwide launch of a new product, Jones Soda in a can. Prior to this initiative, Jones had distributed its sodas exclusively in premium glass bottles.
This strategic shift marked an important inflection point for the Jones Soda. Jennifer Cue (who had been promoted to COO in 2002 right before the incredible growth and profitability) along with other key executives left the company. Peter Van Stolk, who was still CEO at the time doubled down on the can strategy, and began pouring money into the program.
By 2008, everything was going wrong. The cans were nowhere near as popular as the glass bottles, and Jones cost structure was incredibly bloated. The company was losing millions and founder Peter Van Stolk was forced out of the company. This combined with a global recession had Jones shares trading back near $0.30 at the end of 2008.
From 2008 through 2012, the company was hanging on by a thread. Management had to be changed 4 times, and no leadership team was able to show any solid progress on executing a turnaround.
Then it all changed. The board of directors decided to call Jennifer Cue, and offer to bring her back as the new CEO. On June 27, 2012, Jennifer Cue was appointed the CEO of Jones Soda Co.
The Turnaround (2012-2015)
As you can imagine, reviving Jones Soda from the dead was no easy task. When Cue took the reigns in 2012, the company was on the precipice of bankruptcy. In 2011, Jones Soda had reported sales of $17.4M, with an operating loss of $7.2M, good for an operating margin of negative 42%.
Cue's immediate priority was to streamline the company, and begin the arduous process of reinventing Jones' culture to be profit oriented once again. This included limiting salaries to $100K (including for herself), creating a commission based-compensation scheme for the sales force, relocating the headquarters and focusing the team on higher margin revenue opportunities.
In addition to critical operational changes, Cue was responsible for providing the capital for Jones Soda's turnaround as well. In August of 2014, Cue exercised options to acquire 1.8M shares, which injected $500K+ directly into the company. This commitment to aligning the interests of both shareholders and management, is a big reason I'm such a fan of Jones Soda.
From 2012-2015, Jones Soda's core business showed consistent step by step improvements. The craft soda movement had begun to pick up steam, creating a wind at the company's back. Although revenues had shrank to $13.6M by 2015, Jones operating loss was just $800K for the year, representing operating margins of negative 6%. Still not quite in the black, but a notable 3,600 basis point improvement in 4 years.
In addition to increasing profitability, Jones was also able to grow its top line in 2015 for the first time since 2007 (although it was by a meager 0.3%).
Jones Soda 2.0 (2016 And Beyond)
Jones ended 2015 with solid momentum. The core glass bottle business had finally resumed growth, and was on pace for full-year GAAP profitability in 2016. Then things got a whole lot more exciting.
On top of the rebounding value of its core business, Jones introduced two new growth initiatives at the start of 2016. The first was Lemoncocco, a new Italian startup brand developed within the company. The second was a partnership with 7-Eleven USA, that included Jones manufacturing 5 brand new sodas to be sold exclusively at US 7-Eleven locations.
Lemoncocco
After leaving Jones at the peak of the soda bubble, Jennifer Cue decided to travel the world. While spending time in Italy, she discovered a popular Italian refresher sold in food carts in Roma, known as Lemoncocco.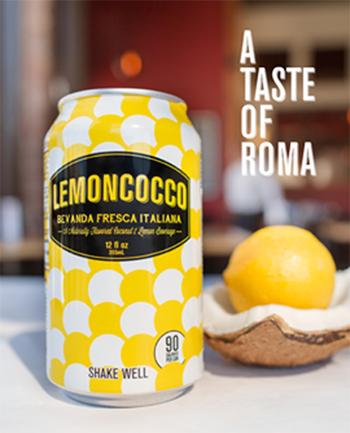 The drink is an all-natural combination of Sicilian lemon juice and coconut cream. Think an ancient gourmet Italian recipe for lemonade. Cue saw Lemoncocco's potential and decided to turn it into a product when she came back to Jones.
The Lemoncocco brand was launched in stealth mode in Seattle and San Francisco in the summer of 2015. After a successful beta test, Jones officially announced the product in January 2016 at the Fancy Foods Show in San Francisco.
Since then, it has been a period of disciplined, but rapid growth for the new brand. Jones is focusing on distributing Lemoncocco to Italian-centric cafes and restaurants, in an effort to ground the brand to its Italian roots. Today, the product is available in Seattle, San Francisco, Portland, Los Angeles, Chicago, Montreal, and Toronto.
Thus far, Jones has released no concrete information on the margins, financials or retail distribution that Lemoncocco has. The best tool for gauging the brand's momentum has been anecdotally looking in stores, as well as counting retailers on the 'Find' section of the Lemoncocco website. By my tally, the company had ~230 retailers listed on its site at the end of 2015. At the end of April, that number was 500.
I have personally tried this product and think it's a home run (keep in mind I'm obviously biased). It only has 90 calories and 20 grams of sugar per 12 oz can, making it a healthier alternative to many other lemonade offerings (for example San Pellegrino Limonata has 33 grams of sugar and 150 calories).
We are still in the first innings of Lemoncocco, but the potential is exciting.
7-Eleven USA Partnership: Jonesx7Select Sodas
In mid-February, Jones Soda announced a partnership to produce a lineup of 5 new premium sodas for 7-Eleven USA (3-year product and supply agreement).
This hybrid private label deal has moved the needle for Jones in a huge way, already. 7-Eleven has 7,800 stores in the US and the majority of them received the new Jonesx7Select products in March 2016.
As you can imagine, for a microcap like Jones getting overnight distribution into 7,800 new stores is a big deal.
In the Q1 results that were just anounced, Jones Soda reported revenue growth of 48%, and a GAAP operating profit. The bulk of this growth likely came from the 7-Eleven partnership.
Valuation
Currently, Jones Soda is trading at $0.66 per share, with 42M shares outstanding (as of Q1 2016). That puts the market capitalization at $28M.
Last year, Jones Soda produced revenue of $13.6M and an operating loss of $800K. These numbers include $0 revenue from the 7-Eleven partnership and negligible Lemoncocco revenue.
The core business grew at 11% in Q4, and I believe this rate can continue going forward. The craft soda movement continues to gain steam and is opening up opportunities to organically grow the sales and distribution of Jones glass bottles.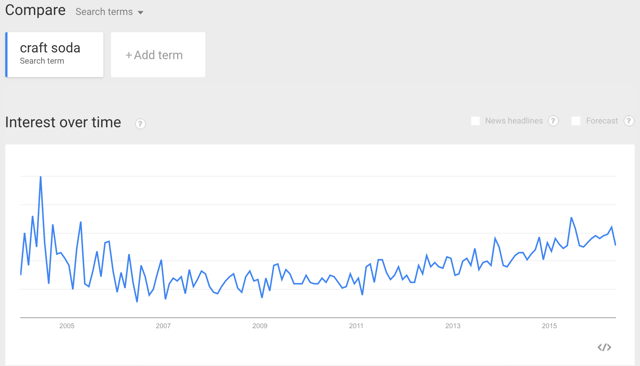 The 7-Eleven partnership and ramping Lemoncocco sales are serving to accelerate the momentum of Jones' core business turnaround.
The combination of these three growing businesses is setting up Jones Soda for a breakout 2016. If revenue climbs 30% for the full year (assuming a slowdown from Q1's 48%), Jones will post sales of ~$18M for 2016. Given rising gross margins (27.4% in Q1) and a lean operational structure, (assuming OPEX of $4.2M for the full year) this could lead to positive GAAP EBIT in the range of $0.5-$1M.
From a traditional price/earnings multiple, this makes Jones look relatively expensive at today's prices. Using the earnings midpoint from above ($750K), Jones current P/EBIT ratio is 37X. From a price/sales perspective, Jones currently trading at 1.6X.
As a long-term investor, instead of using the current P/EBIT or P/S to justify Jones' valuation, I look more esoterically at the businesses I'm buying.
Jones Soda Co. consists of two brands, Jones Soda and Lemoncocco. Jennifer Cue has taken the Jones Soda brand to $39M in sales and $3M in earnings before, and I think it can reach that size again.
Lemoncocco is a startup filled with potential. In the long term, it may even be more valuable than the Jones Soda brand. Let's face it, the soda/candy niche Jones operates in is limited, and not growing. That doesn't mean Jones Soda won't be a great niche business producing several $M in cash flow, but it will never do $100M+ in sales. Soda is not the future of the beverage industry, but Lemoncocco may be.
The brand is hip, authentic, foreign, and most importantly innovative. Cue went Zero to One with Lemoncocco, and barely used any cash to do it. Lemoncocco as a beverage product category didn't exist until Jones Soda developed the canned version.
If we assume a weighted average of 750 stores carry Lemoncocco in 2016, and they sell 2 cans a day at $0.70 in net sales to Jones, that's $383K in revenue. These numbers are very small, but remember 2016 is the first full year that Lemoncocco has been available. To launch a completely new brand, get strategic nationwide distribution, and do it all with no noticeable increase in expenses, speaks volumes about Jones' management team.
Today, I would value Lemoncocco at $1-$2M, based on projected sales of $383K in 2016 and a 3-4X P/S multiple to accommodate for the brand's rapid growth. Going forward, sales have the potential to climb at 100%+ annually over the next 2-3 years (thanks to quickly growing distribution). Depending on how fast this ramp is, Lemoncocco could be a meaningful contributor to growth and earnings by 2018 (~$2M in 2018 revenue assuming 120% y/y growth in 2017 and 2018).
Conclusion
I'm long Jones Soda because I believe the management team and products are worth a lot more than $28M.
The new CEO Jennifer Cue has done an unbelievable job turning the company around since 2012. In just 4 years, Jones went from being on the cusp of bankruptcy to becoming a profitable growth company once again.
In the long term, I think the Jones brand and Lemoncocco have the potential to individually to reach more than $50M in sales and $5M in profits. Even if only one of these businesses reaches that level, buying Jones Soda stock at today's valuation will lead to outsized returns.
Disclosure: I am/we are long JSDA.
I wrote this article myself, and it expresses my own opinions. I am not receiving compensation for it (other than from Seeking Alpha). I have no business relationship with any company whose stock is mentioned in this article.
Editor's Note: This article covers one or more stocks trading at less than $1 per share and/or with less than a $100 million market cap. Please be aware of the risks associated with these stocks.