In early April, GALLUP conducted a survey asking people if they had any money invested in the stock market. Roughly, 50% said yes, matching the lowest level in 19 years. There's a big picture problem here, but there's also a more direct issue for asset managers to deal with.
Anyone here investing?
In 2007, just before the 2007 to 2009 financially-led recession ripped through the global economy, nearly 66% of U.S. households had money in the stock market (including things like stocks, bonds, mutual funds, and IRAs). Fast forward to 2016 and that number is just 52%, even though the market is near all-time highs.
Step back and think about that for a second. Roughly, half of the country doesn't have any money in the market. Moreover, of those that do, the wealthy account for the lion's share. For example, by some estimates, the wealthiest 20% of U.S. citizens own 87% of the country's wealth. So a very small number of people are really investing in any material way.
I could wax poetic about how this is a big issue as we watch the baby boomers careen into retirement. How it will leave a vast collection of retirees with nothing but Social Security, if that program survives. And I could warn about future government money grabs as the nation looks to get a piece of that investment wealth to pay for the half of the country that doesn't invest. But I won't. I have a more pressing concern, asset managers and others who serve investors.
A shrinking pool
The list includes household names like BlackRock (NYSE:BLK) and Charles Schwab (NYSE:SCHW). However, companies like these, with massive assets and ubiquitous brands, are probably well-positioned to weather any storm that comes their way. For example, BlackRock had assets under management of over $4.7 trillion at the end of the first quarter. Schwab, meanwhile, had 6.9 million accounts and a strong position in the financial planner industry. These guys should be fine no matter what happens.
Where there's likely to be more of a problem is with niche players, like Cohen & Steers Inc. (NYSE:CNS), Calamos Asset Management (NASDAQ:CLMS), and WisdomTree Investments (NASDAQ:WETF). These companies don't have the same name recognition as the industry giants and offer a limited set of products. For example, Cohen & Steers is best known for its real estate investment trust focus, even though it does more than just REITs today. Calamos, meanwhile, is known for its convertible expertise. And WisdomTree has been built on offering fundamentally driven ETFs and other niche exchange traded fund fare.
WisdomTree is a name that I've long been concerned about. It has $42.7 billion in assets under management. However, that number has fallen $10 billion so far this year, looking at daily numbers between December 31st and May 20th. Do the math on that, it's a nearly 20% change in just about six months. According to the company's website, net outflows accounted for roughly 75% of that, or $7.5 billion. A big piece of the pain came from the company's hedge foreign business, which had $33.3 billion in assets at the end of last year, but just $22.6 on the 20th. This niche category lost nearly a third of its assets and basically accounted for all of the asset under management drop. The rest of its business was pretty stable throughout that span.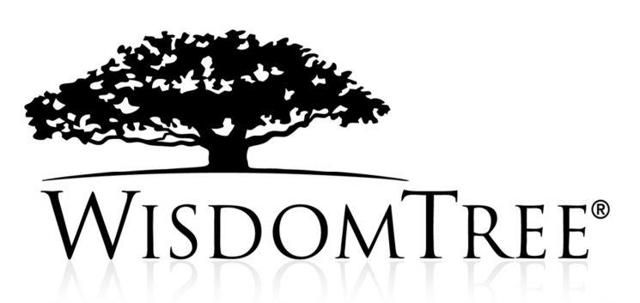 I've taken some criticism for suggesting that WisdomTree is kind of a one-trick pony and for my belief that there's more risk here than meets the eye. But I stand by that assessment based on the numbers above.
Active management
Cohen & Steers and Calamos aren't in that much better a position, in my eyes. For example, Cohen & Steers had roughly $55 billion in assets under management at the end of April, which is about 4% higher than where it started the year. But around half of the company's business is in the institutional space and the majority is attached to real estate in some way. So if REITs go out of favor, Cohen & Steers could see assets leave the firm as fickle institutions switch to the next hot sector. And with fewer and fewer individuals putting money into the market, there's likely to be more competition for the big accounts that make up half the business. Moreover, the other half will be fighting for the attention of fewer individual investors, too. (The fact that REITs have been deemed to be their own "asset class" could be an offsetting positive, however.)

The story at Calamos appears even more reliant on the small fry. The asset manager started the year with around $22 billion but ended the first quarter at $21 billion. That's a 4.5% drop, driven largely by equity strategies. But here's the interesting thing, nearly 85% of its business is tied to open-end (55%) and closed end (28%) mutual funds.
The rest is a mix of institutional accounts and separate accounts. If fewer individuals are investing, as the GALLUP poll suggests, then the relatively wealthy core customers that Calamos relies on will be an increasingly sought after group. It doesn't help that convertible securities are one of the most obscure asset classes around, either, meaning that Calamos is really vying for more sophisticated types - which are likely to be more wealthy and more in demand.
A leery eye on the small fry
The wonderful thing about asset management is that money tends to be sticky. So it would be hard to suggest that WisdomTree, Cohen & Steers, or Calamos are in any imminent danger of going out of business because of the changing tastes of investors (and those now choosing to be non-investors). However, that doesn't mean there won't be an impact on the performance of these companies over the long term that could lead to weak results and lower share prices.
I personally believe that WisdomTree is the most "at risk" because ETFs are so easy to trade and often viewed as short-term investments. I believe that's less true with mutual funds and closed-end funds. But shareholders of this trio, and other small public asset managers, should be keeping an eye on the changing face of the investment industry. With their relatively small sizes and niche offerings, the hit could be bigger than you might expect even if it takes a few years to materialize. In other words, there's another headwind to think about.
Disclosure: I/we have no positions in any stocks mentioned, and no plans to initiate any positions within the next 72 hours.
I wrote this article myself, and it expresses my own opinions. I am not receiving compensation for it (other than from Seeking Alpha). I have no business relationship with any company whose stock is mentioned in this article.