Intel (NASDAQ:INTC) has big plans for high-performance computing, popularly known as HPC. The company's goal is re-architecting HPC via its scalable system framework (SSF). SSF is an innovative HPC design philosophy based on Intel's omni-path architecture (OPA). The company has already started shipping OPA. Barry Davis, general manager, HPC Compute and Networks at Intel, said that OPA is progressing steadily.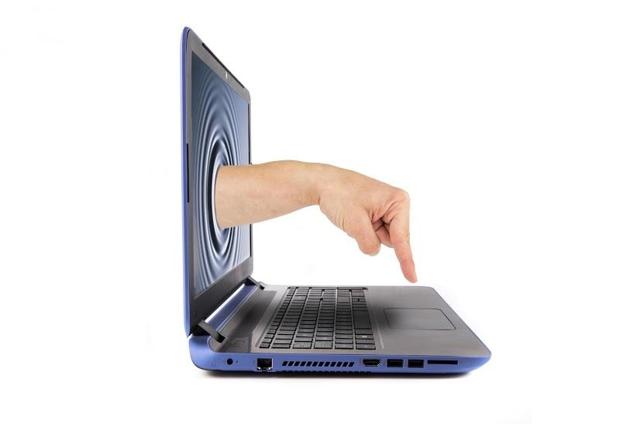 Intel Committed to Develop Exascale Technology
Intel's original plan was developing exascale technology within 2018. Keeping that in mind, Intel acquired QLogic's InfiniBand product line and certain assets of its InfiniBand business in January 2012 for $125 million. Intel then started offering InfiniBand APIs along with QLogic's TrueScale fabric.
Intel believes that with HPC slowly transitioning toward exascale computing, InfiniBand is creating obstructions in the transition process in terms of performance and scaling weakness. Intel introduced SSF replacing the TrueScale platform to address these issues. In addition, it launched OPA to accomplish its exascale mission.
Although exascale is facing significant challenges in terms of in power efficiency and programmability, and the exascale timeline has been pushed beyond 2020, Intel has a strong commitment to develop exascale technology via exploiting its SSF approach.
Competitive Landscape of Omni-Path Architecture
OPA, the cornerstone of Intel's SSF platform, is actually a 100 Gb/sec solution comprising of PCIe adapters, processors, memory, storage, switches, cables and management software. According to Intel, the SSF platform offers a 48-port switch which supports 26% more servers at 60% less power consumption compared to an InfiniBand solution of equivalent-cost.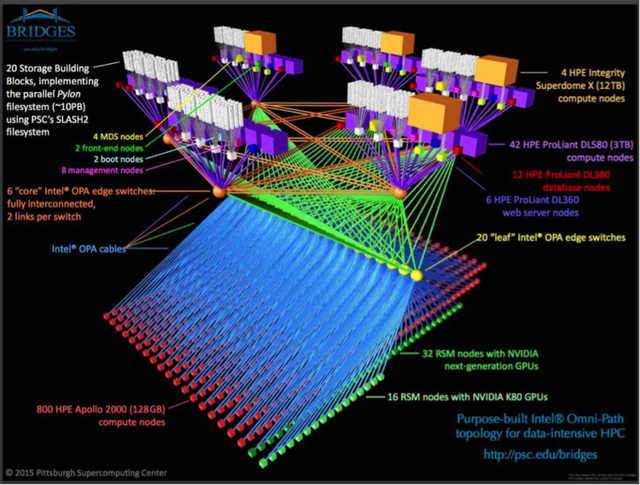 Intel's move to acquire InfiniBand from QLogic was aimed at accessing the router technology for establishing its dominance in HPC. Mellanox (NASDAQ:MLNX), the only InfiniBand vendor left in the marketplace, has been offering its 100 Gb/sec solution based on a 36-port Switch-IB switch for running EDR (enhanced data rate) ports. Switch-IB offers InfiniBand routing capabilities with unlimited scalability. It's noteworthy here that Oracle (NYSE:ORCL) has started making InfiniBand switches and adapters for own and third-party use.
Intel's OPA-driven SSF platform will compete against Mellanox's 100 Gb/sec EDR platform. For overcoming the bottlenecks today's HPC operators face as a result of processes-driven parallelism, EDR provides an innovative offloading technology. The technology relies on intelligent interconnect solutions for accelerating process communications. Mellanox believes, "Intelligent interconnect solutions are becoming the new co-processors, and they are therefore becoming a key factor for scalable computing."
However, Intel's SSF is embracing a holistic approach to overcome the performance bottlenecks caused by parallelism (achieved by increasing number of processes). The approach involves continually upgrading new technologies and building a software platform to integrate the technologies. In contrast, Mellanox's approach revolves around designing complex offloading interconnect solutions compatible with competitor Intel's processors, which is indeed a difficult task. Intel's approach is not only more viable compared to that of Mellanox, but also profitable for Intel.
Intel is a chip maker and it's quite natural that it wants to sell more chips as the world progresses toward exascale. The exascale timeline may have been extended, but for Intel that's nothing more than business as usual. And business as usual in this context means generating revenues consistently. How? Well, since deploying OPA needs customers to continually upgrade processors, memory, storage and software, as mentioned above, Intel will continue to make money.
Intel Has a Bright Future in HPC
Intel's OPA is gaining popularity with leading institutions adding OPA to their HPC infrastructure, despite Mellanox's EDR InfiniBand continues to offer performance advantage (which is temporary). This is certainly encouraging from the point of view of Intel shareholders.
Why leading institutions are embracing OPA? With Intel's Knights Landing technology in the form of Xeon Phi processors along with 3D XPoint memory technology in the form of Optane SSDs getting ready to give tomorrow's HPC workloads a performance boost, the institutions are certainly feeling more comfortable with Intel's SSF approach compared to Mellanox's approach.
A new study presented at the 30th IEEE International Parallel & Distributed Processing Symposium (IPDPS) being held in Chicago suggested that FPGAs could play an important role in exascale computing in terms of performance boost. The authors of the study said:
The reconfigurability of existing hardware resources in the FPGA architecture exposes a new type of tradeoffs between the hardware resources versus throughput, such as compute unit replication, kernel vectorization, resource sharing, heterogeneous memory support, loop unrolling, streaming [and] channels.
Clearly, Intel's acquisition of Altera could prove to be a significant move for Chipzilla's exascale mission.
Conclusion
Intel's strides toward exascale computing will unfold new chip technologies. Meanwhile, IBM (NYSE:IBM) announced earlier this month that it has advanced one step further toward exascale computing and perhaps beyond with its quantum computing approach.
Theoretically, quantum computers can be exponentially faster than classical computers and IBM expects to build a medium-sized quantum chip of 50-100 qubits (quantum bits) within the next decade. I believe Intel and IBM are the only two companies in the world developing new technologies that will rule the world for the rest of this century.
Disclosure: I am/we are long INTC, IBM.
I wrote this article myself, and it expresses my own opinions. I am not receiving compensation for it (other than from Seeking Alpha). I have no business relationship with any company whose stock is mentioned in this article.