I have been following ASML (NASDAQ:ASML) for a while. A lot of its future success is priced in, but not all of it, and depends on its EUV technology. In this article, I will have a look at ASML's earnings and its outlook and explain why you should or should not own ASML's shares.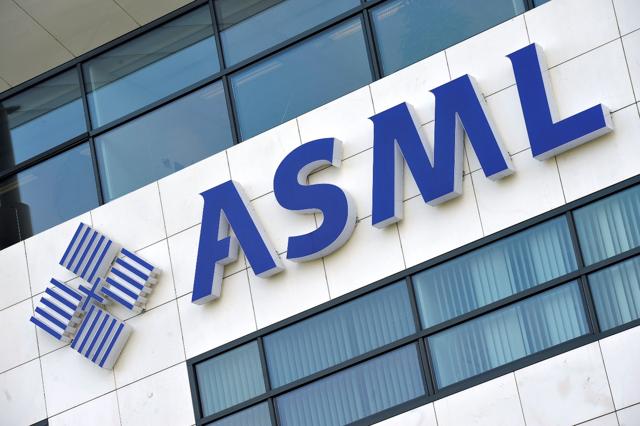 Guidance for Q1
During the presentation of the Q4 2015 and 2015 full-year results, ASML gave the following guidance for Q1:
Revenue: €1.3 billion
Gross margin: 42%
R&D (Research & Development) Costs: €275 million
SG&A (Selling, General and Administrative) Costs: €90 million
Other income: €23 million
This guidance implied a significant year-over-year drop, reflecting timing of product deliveries to logic customers.
Results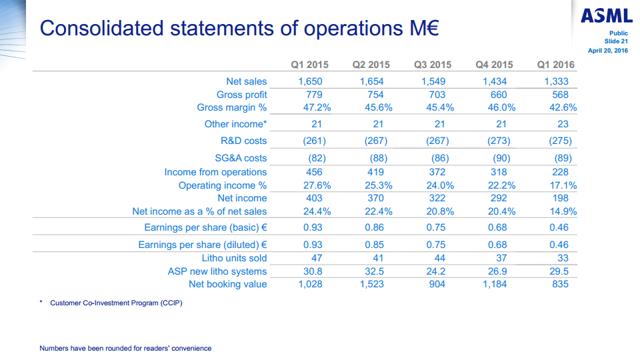 Figure 1: Consolidated statements of operations (Source: www.asml.com)
Looking at the earnings, the results were a one-to-one match with the forecast. So there really was nothing to be excited about there. The lower margins and revenue reflect the lower unit sales. One of the things that can be concluded is that ASML is able to make highly accurate predictions. Shares were up in pre-market and a majority of the trading day as net income positively surprised analysts and investors. However, shares ended lower due to stable outlook for memory chip manufacturers.
It is important to note that year over year the quarterly profit declined by 50% on a 20% lower revenue.
Guidance Q2
During the presentation of the Q1 2016 results, ASML gave the following guidance for Q2:
Revenue: €1.7 billion
Gross margin: 42%
R&D (Research & Development) Costs: €270 million
SG&A (Selling, General and Administrative) Costs: €90 million
Other income: €23 million
Revenue is expected to increase quarter over quarter but total revenue for H1 is slightly lower compared to last year. H2 should show year-over-year revenue growth to show match last year's revenue while most revenue growth has to come from foundries and services.
About EUV
One of the things analysts and investors pay most attention to is ASML's progress with the EUV technology. EUV technology is what should push manufacturing costs down and help semiconductor companies in keeping Moore's Law "alive." EUV is the next step after multiple patterning lithography, which has higher associated costs; this technique is currently being used as a bridge until EUV lithography is ready for commercial implementation. For ASML, EUV means higher revenue and profit margins. The company has a market share of 80% in terms of revenue, leaving the other 20% to Cannon and Nikon (OTCPK:NINOF).
The technology currently is being rolled out to customer sites. The more progress, the faster the companies in the semiconductor industry switch from the current lithography techniques to the EUV technology. The faster the EUV machines enter service and prove themselves a good buy, the faster ASML can expect follow-up orders and reach the revenue targets that it set for itself. This transition from traditional lithography machines to EUV machines will positively impact the company's top and bottom line.
Currently, EUV is being rolled out and prepared for commercial manufacturing. In this phase, the progress in maturing the technology for commercial service moves ASML's share prices more than the financial performance.
At customer site, a production of 1,000 wafers per day has been reached, while a production of 1,350 was reached at ASML. For a time frame of 2 weeks production has averaged 800 wafers per day. For 2016, ASML aims to increase production to 1,500 wafers per day and increase availability to 80%.
Conclusion

Figure 1: Wall Street Horizon
ASML is not a stock that I would hold for its earnings or better said earnings surprise. The company is quite boring: It gives a guidance that is accurate. At the same time, net income has declined over the last 5 quarters, so for quarter-over-quarter income growth ASML is not a "must-have" stock either.
The Wall Street Horizon event calendar shows that Q2 earnings report will be released on the 20th of July, before market-open.
So clearly current earnings are not a reason to own ASML's shares, the industry is currently showing sub-par growth and ASML sees it back in its sales.
The main reason to hold ASML's shares at this point is for the long-term growth led by the EUV technology. EUV is maturing and that maturing process is slow but steady. Combined with new customers backing the technology, including but not limited to Intel (INTC) and Samsung (OTCPK:SSNLF), the stock is making some positive swings.
At the same time, ASML still has set itself a target to reach $10B in revenues and tripling EPS by 2020. Key to this tripling in EPS are the company's share repurchase programs.
As long as the company remains committed to repurchasing shares and is following a speedy trajectory towards insertion of the EUV technology in the commercial environment, shares are likely to rise. Since EUV is seen as the future and is receiving backing by the big manufacturers, I view ASML as a "buy and hold" stock, but not a stock that I would keep track on when it releases its quarterly earnings.
If you would like to receive updates for my upcoming articles, please click the "Follow" text at the top of this page next to my profile.
Editor's Note: This article discusses one or more securities that do not trade on a major U.S. exchange. Please be aware of the risks associated with these stocks.