When I lived in the corporate world, we used global and domestic transport to forecast the economy. The reason was that transport led economic activity.
Rail is a particularly useful crystal ball as it is a prime mover of goods to and from ports (international trade) - as well as the domestic movement of goods. The death spiral of rail movements continues to be concerning.
Rail moves raw materials to manufacturers. Rail moves much of the processed and manufactured goods from manufacturers to other manufacturers / wholesalers. With some exceptions, most movement to final points of sale is by truck. The rail movements occur many months before final sales - and therefore offer forecasting foresight.
Rail data comes in two major parts - carload (mainly raw and semi-processed materials) and intermodal (mainly finished goods in sea containers and semi-trailers moved on rail). Carload rail movements have steeply declined beginning in early 2015, while intermodal's decline began in early 2016.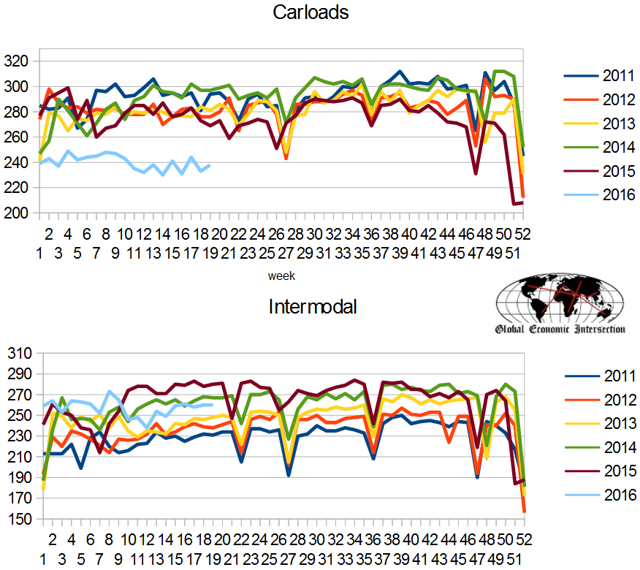 The problem with analyzing the data for carloads is that it includes coal - and coal mining has been in significant decline over a long period of time.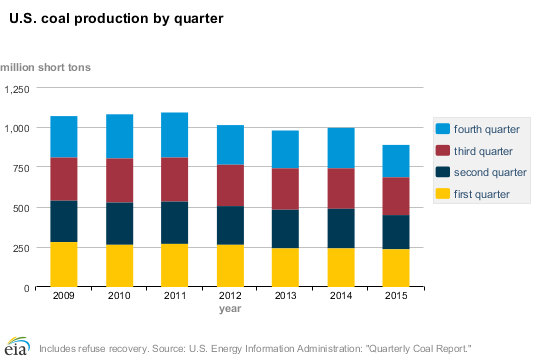 But even removing coal and grain (grain is not economically intuitive) from the analysis - carloads are bouncing along at two year lows (purple line on below graph).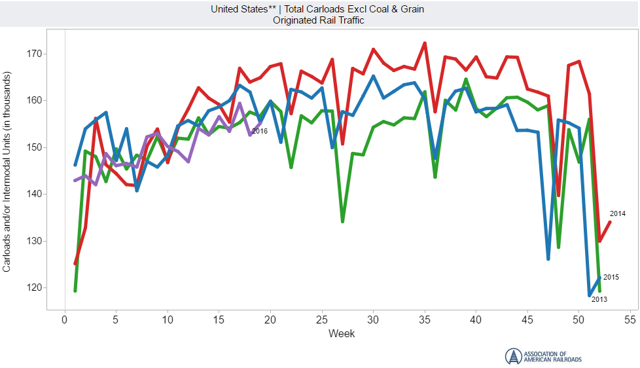 Prior to the Great Recession, rail contraction would have resulted in a recession. In the New Normal, the current rail contraction did not.
This rail contraction is hard to rationalize as it is deeper than the decline in industrial production - and the purchase of goods by consumers was weakly expanding throughout the rail decline. What I am trying to say is that it seems that the amount of final sales of goods seems little diminished, yet the movement of materials is contracting. Are we buying the same goods in smaller packages so shipping volumes are smaller?

You too can play with the interactive rail data by [clicking here].
My usual weekly wrap is in my instablog.
Disclosure: I/we have no positions in any stocks mentioned, and no plans to initiate any positions within the next 72 hours.
I wrote this article myself, and it expresses my own opinions. I am not receiving compensation for it. I have no business relationship with any company whose stock is mentioned in this article.