In this article, I am going to recommend few construction stocks that are expected to give positive risk-adjusted returns based on the screening criteria listed below.
However, at the beginning, I just want to briefly apprise readers about the catalysts in the construction sector.
As depicted in the graph below, both private and public construction spending has been rising and construction companies have the strongest positive correlation with total construction spending.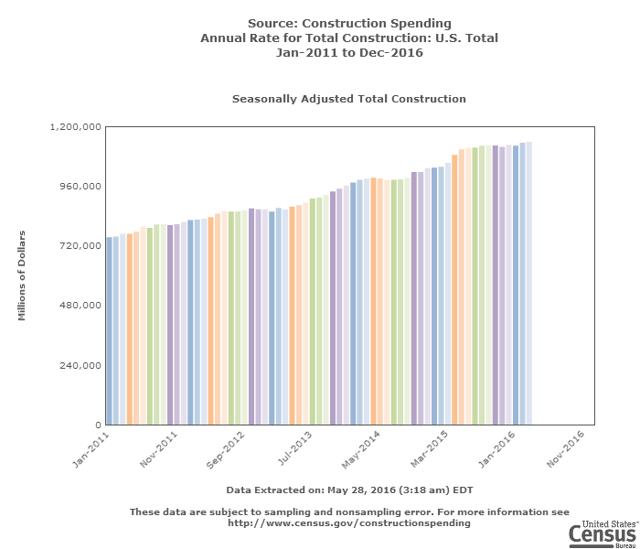 The construction sector is cyclical in nature, therefore, if the economy is expected to expand, then it is high time for this sector to reap above-normal economic profits. A Recent result of US GDP for 1QCY16 surpassed the expectations and clocked in at 0.8% YoY. Moreover, I believe American economy would grow more than 2.2% in this calendar year.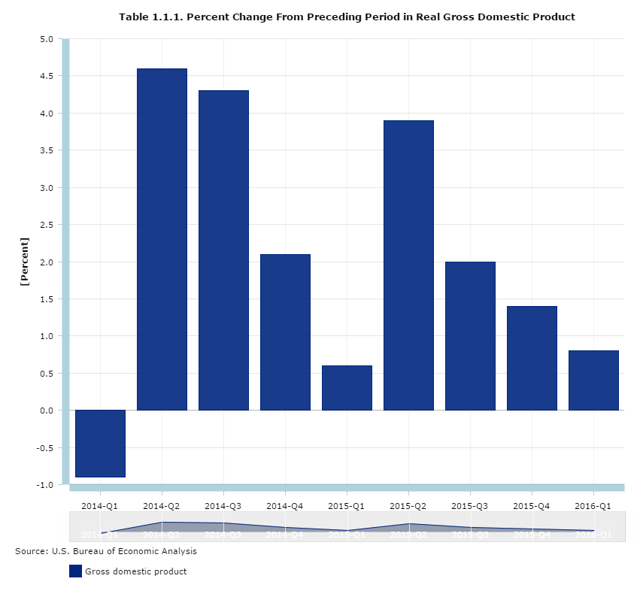 Upbeat performance in residential construction sector due to solid growth witnessed in Housing market index coupled with a surge in Mortgage applications.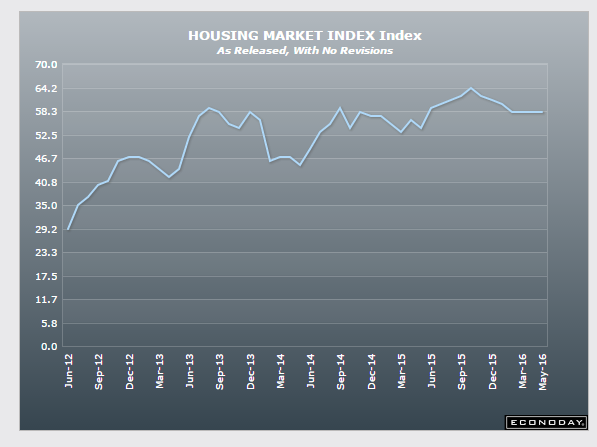 Following was the criteria used to screen the construction sector stocks that are expected to give risk-adjusted return in the construction sector:
Stocks that have positive earnings for the last three years BVPS (Book value per share) has been increasing for the last three years Dividend-paying stocks
After screening through the above-mentioned criteria, I came up with the following list:
Further, after using bottom-up beta to calculate the cost of equity through CAPM equation. I filter out those stocks whose ROE (Return on equity) was lower than their cost of equity. This is due to the fact that only those companies will be creating value for their shareholders whose cost of equity is greater than their required return on equity, Following table illustrates the detail:

Thus, I filtered out CMC, VMC, MLM, and NUE. Further, on the remaining companies, I have used a measure of gross margin. This means that if gross margin accretion has occurred, then the entity has i) improved its operations by lowering unit conversion costs and ii) it is also commanding a leadership position in the market by stabilizing or increasing its selling price.
Following two companies has witnessed inconsistent gross margins, raising the inherent operational risk of the respective firms.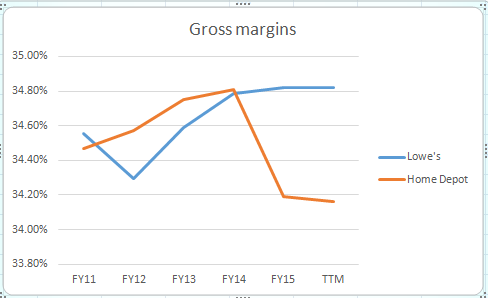 Further, gross margin accretion has been observed in IIIN, TRN, and EXP. The following graph depicts the gross margins of the respective entities across time.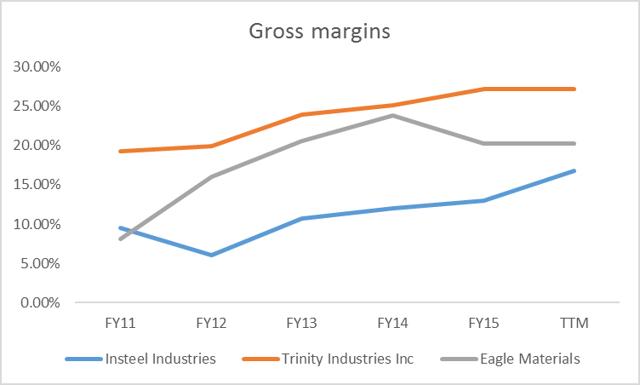 In conclusion, if we apply PEG ratio in order to further narrow down the firms, then TRN has the lowest PEG ratio of 0.22.

Disclosure: I/we have no positions in any stocks mentioned, and no plans to initiate any positions within the next 72 hours.
I wrote this article myself, and it expresses my own opinions. I am not receiving compensation for it (other than from Seeking Alpha). I have no business relationship with any company whose stock is mentioned in this article.